Commitment in Africa, the continent of the future
TUM and KNUST plan Cooperation Center in Ghana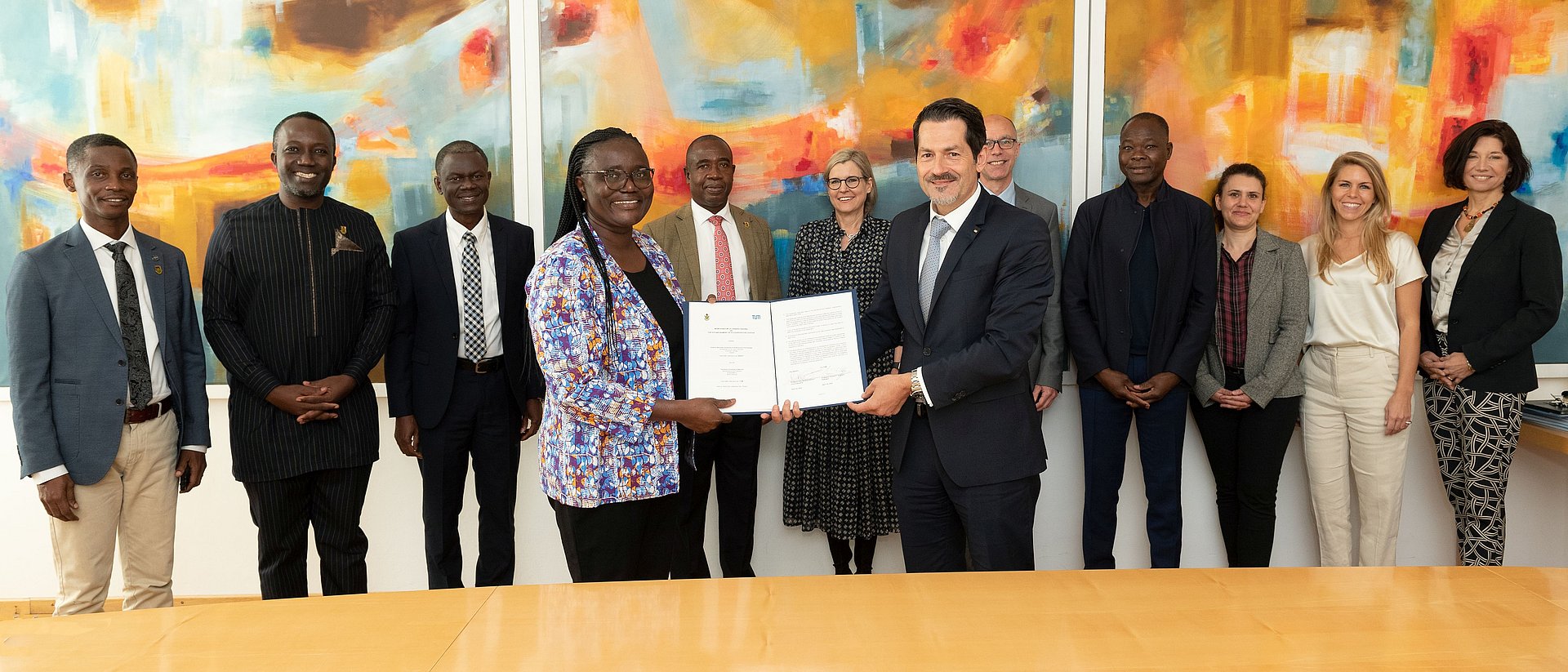 Led by Vice-Chancellor Prof. Rita A. Dickson, a delegation from KNUST visited TUM on Wednesday and Thursday. President Prof. Thomas F. Hofmann said: "Our bond with KNUST is based on a permanent, strategic partnership in Africa, the continent of the future. The focus will be on the TUM-KNUST Cooperation Center, a structure hosting joint research and teaching, uniting traditional construction materials and sustainability with the modern art of engineering and the innovation potentials of the African continent."

Prof. Dickson stated: "We greatly cherish our partnership with TUM. It is a privilege to train young people to become the next generation of leaders in the world. And we are delighted to be able to walk this path not alone, but together with our friends at TUM. We've been working together for ten years now, and I look forward to seeing this collaboration continue to thrive."
Intense cooperation with KNUST
The KNUST is one of the African continent's leading universities. In October 2018 a strategic partnership with TUM was launched in Kumasi for innovation and sustainable development. Researchers from both universities now work on topics of the future such as water and energy research, environment, mobility and global health.

For example, in the ADLAND consortium scientists work to design and practically implement responsible and intelligent land management. In addition, the two university hospitals, TUM Klinikum rechts der Isar and Komfo Anokye Teaching Hospital, are bound by a partnership for improvement of procedures and education of local expert staff.

Since 2016 the joint activities have been supported by ongoing student and staff exchange between KNUST and TUM as part of the Erasmus+ program.
Further information and links
Technical University of Munich
Corporate Communications Center