June 30: TUM Entrepreneurship Day on Artificial Intelligence
Brave new working world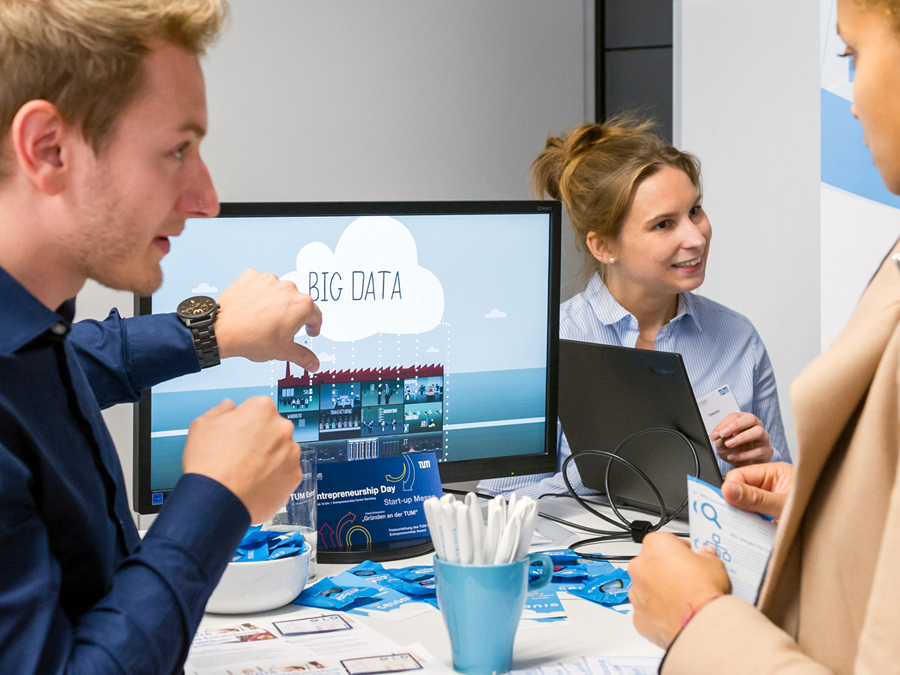 Put bluntly, Acrai is developing a machine that pulls weeds. Founded in 2017 at the TUM, the start-up aims to do no less than to make weedkillers a thing of the past – using AI. They intend to use "Deep Learning"-based software to teach a computer system to optically distinguish agricultural crops from weeds. Using this information, a specially developed robot will remove the unwanted plants.
The founders of Acrai are one of four teams presenting their AI-based projects at the TUM Entrepreneurship Day 2017 in the Audimax of the TU Munich. They'll be joined by the start-ups rfrnz, pointu and Tagtog. TUM and UnternehmerTUM, the Center for Innovation and Business Creation, have supported and continue to support all the teams in the founding of their respective companies.
Panel Discussion on Artificial Intelligence
The presentations will be followed by a panel discussion on the significance of Artificial Intelligence for start-ups, including, among others, Prof. Sonja Zillner, Senior Key Expert at Siemens, Stephan Osthues, Digital Strategy and IoT Consulting at IBM Global Business Services and Dr. Matthias Uhl, head of the Junior Research Group "Ethics of Digitization" at TUM. Alexander Waldmann, Visionary Lead for Artificial Intelligence and Mixed Reality at UnternehmerTUM, will host the panel discussion.
Then the TUM Presidential Entrepreneurship Award, worth 10,000 Euros, will be presented. Each year the award goes to an outstanding spin-off whose business idea is centered on TUM research results in the fields Information and Communications Technologies, Medical Technology, CleanTech or Life Sciences.
The TUM Entrepreneurship Day will also feature a workshop on the topic of rapid prototyping – methods for using everyday materials to quickly develop initial prototypes for innovative ideas – and will host a start-up fair.
Detailed information:
Date: June 30, 2017
Location: Audimax, Arcisstraße 21, 80333 München
Program:
3:30 PM: Rapid prototyping workshop
4:00 PM: Start-up pitches on Artificial Intelligence
5:00 PM: Welcome by Prof. Dr. Thomas Hofmann, TUM Senior Vice President - Research and Innovation, and Johannes von Borries, Managing Partner, Unternehmertum Venture Capital
5:15 PM: Start-up Pitches (Orcan Energy, mk2 Biotechnologies, and free machines)
5:30 PM: Panel discussion
6:30 PM: TUM Presidential Entrepreneurship Award ceremony
7:00 PM: Start-up fair
Further information: