Nemetschek Innovation Foundation supports TUM
New research institute for Artificial Intelligence in the construction industry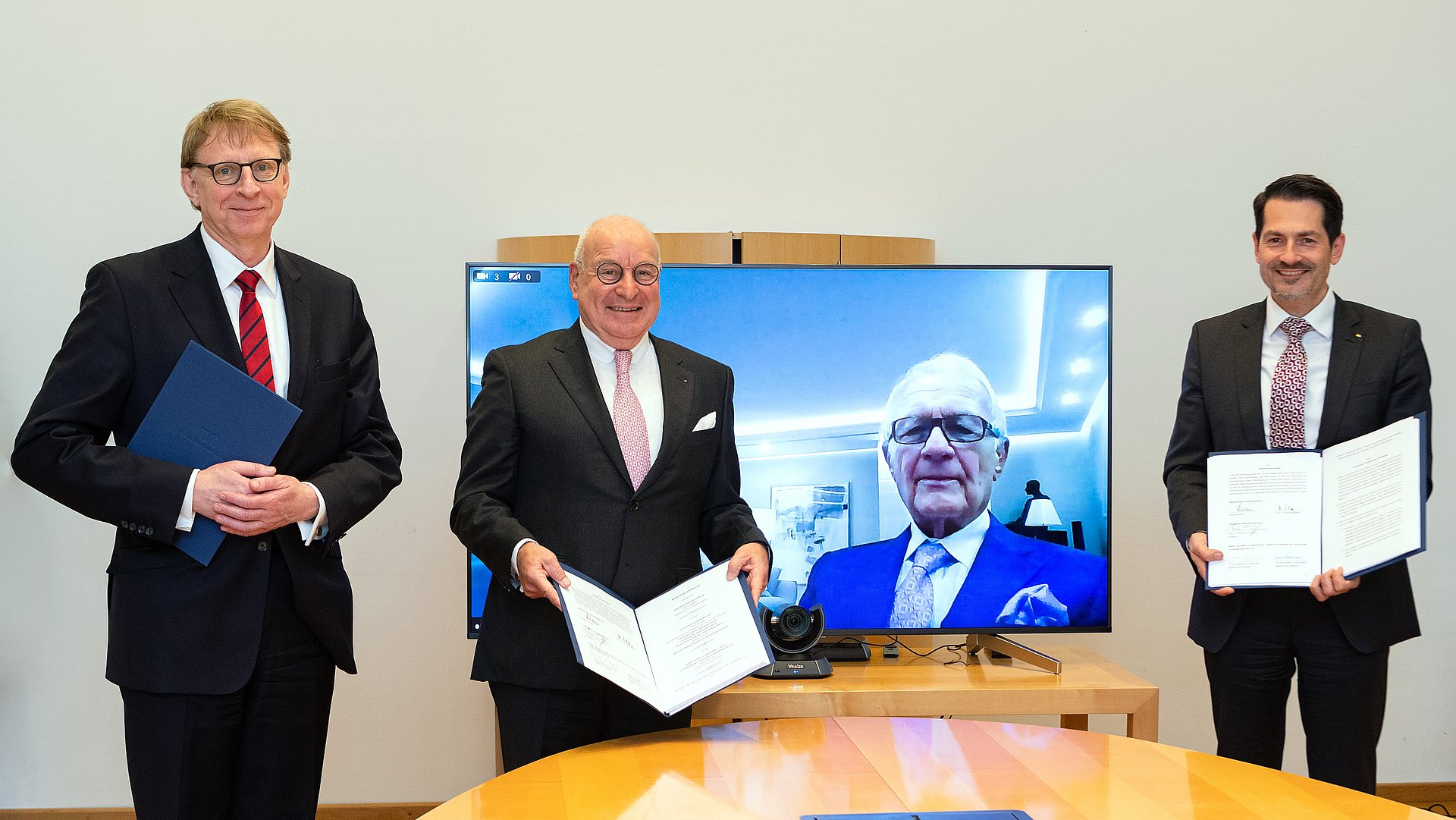 Conceiving, designing and sustaining the built environment are among the greatest challenges of the 21st century. The use of the latest modern computer technologies, Artificial Intelligence (AI) and Machine Learning offer completely new possibilities for ecologically and economically sustainable solutions to this challenge. Now TUM has founded the "TUM Georg Nemetschek Institute Artificial Intelligence for the Built World" to conduct research on this future-oriented technological focus area.
Digitalizing the lifecycles of structures and infrastructure
TUM recently founded the Munich Data Science Institute (MDSI) as a core element of its TUM AGENDA 2030 with the objective of using the integration of Data Science in specific application fields to leverage new innovation potentials. The financial support from the Nemetschek Innovation Foundation will help accelerate the TUM development strategy as defined in the framework of the Excellence Strategy of the German federal and state governments. Under the aegis of the MDSI and the TUM School of Engineering and Design, the TUM Georg Nemetschek Institute will in the future function as a central interface for research, teaching and innovation regarding the application of AI and Machine Learning in the substantively overlapping sectors planning, construction and use. Thus the institute will cover the entire lifecycle of buildings and infrastructure elements.
Support from the non-profit foundation of Prof. Georg Nemetschek
This TUM project is being supported by the Nemetschek Innovation Foundation with initial funding of 20 million euros over the next ten years. This is intended to facilitate the appointment of an internationally renowned personality from research as director of the Institute. In addition, the non-profit foundation is providing approximately 30 million euros in project funding.
Prof. Georg Nemetschek, founder of the non-profit organization, laid the groundwork for his professional success with studies in civil engineering at TUM. After founding Nemetschek SE, with a great sense of responsibility and entrepreneurial courage he developed the company into a leading provider of construction software. He was awarded the Order of Merit of the Federal Republic of Germany in 2001 for his lifetime achievements. "Prof. Georg Nemetschek is a visionary alumnus of our university who has united technological innovative strength, entrepreneurial dexterity, the highest sense of community involvement and social responsibility in an exemplary manner. With his support through the Nemetschek Innovation Foundation he is now empowering independent top-level research and teaching at his alma mater, in order to equip the German construction industry and its young scientific talents as spearheads for the digitalized future," TUM president Prof. Thomas F. Hofmann said at the contract signing.
Technical University of Munich
Corporate Communications Center
Corporate Communications Center

a.schmidt @tum.de
089/289-22728
presse @tum.de