Climate change leads to increasing heat strain for humans, animals and crops
At what temperature the weather becomes a problem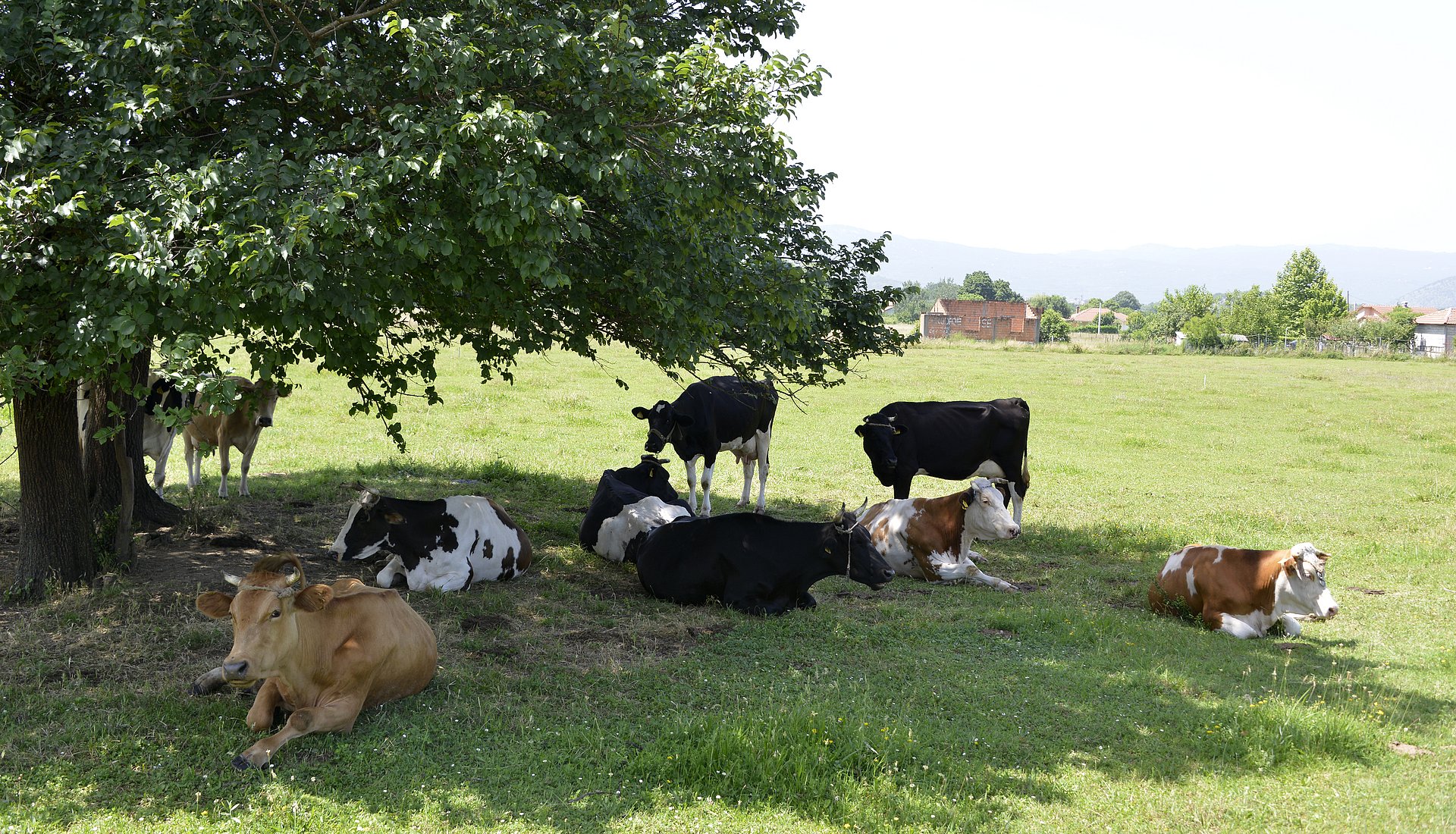 "We have studied which temperatures are preferable and which are harmful in humans, cattle, pigs, poultry, and agricultural crops and found that they are surprisingly similar," says Senthold Asseng, Professor of Digital Agriculture at TUM. According to the study, preferable temperatures range from 17 to 24 degrees Celsius.
Asseng, S., Spänkuch, D., Hernandez-Ochoa, I. M. & J. Laporta (2021)
The upper temperature thresholds of life. In: The Lancet Planetary Health. Volume 5, Issue 6, June 2021, Pages e378-e385. DOI: https://doi.org/10.1016/S2542-5196(21)00079-6
Further information and links
In February 2021, Prof. Senthold Asseng became the new director of the World Agricultural Systems Center at TUM. He also heads the Chair of Digital Agriculture at the TUM School of Life Sciences since December 2020. His research interests lie in the development of mathematical modeling and computer simulation of agricultural and biological systems in the context of climate variability, climate change and sustainability. This will involve investigating adaptation strategies to improve food security in sustainable agricultural systems in the context of climate change.
This study was supported by the Consortium of International Agricultural Research Centers (CGIAR) research program on wheat agri-food systems (CRP WHEAT) and the CGIAR Platform for Big Data in Agriculture, the Bill & Melinda Gates Foundation, the World Bank, and the Government of Mexico through the Sustainable Modernization of Traditional Agriculture (MasAgro) project.

Technical University of Munich
Corporate Communications Center
Contacts to this article: