Presidential Staff Lunch
The Presidential Staff Lunch is an opportunity for staff to discuss their ideas with President Thomas F. Hofmann.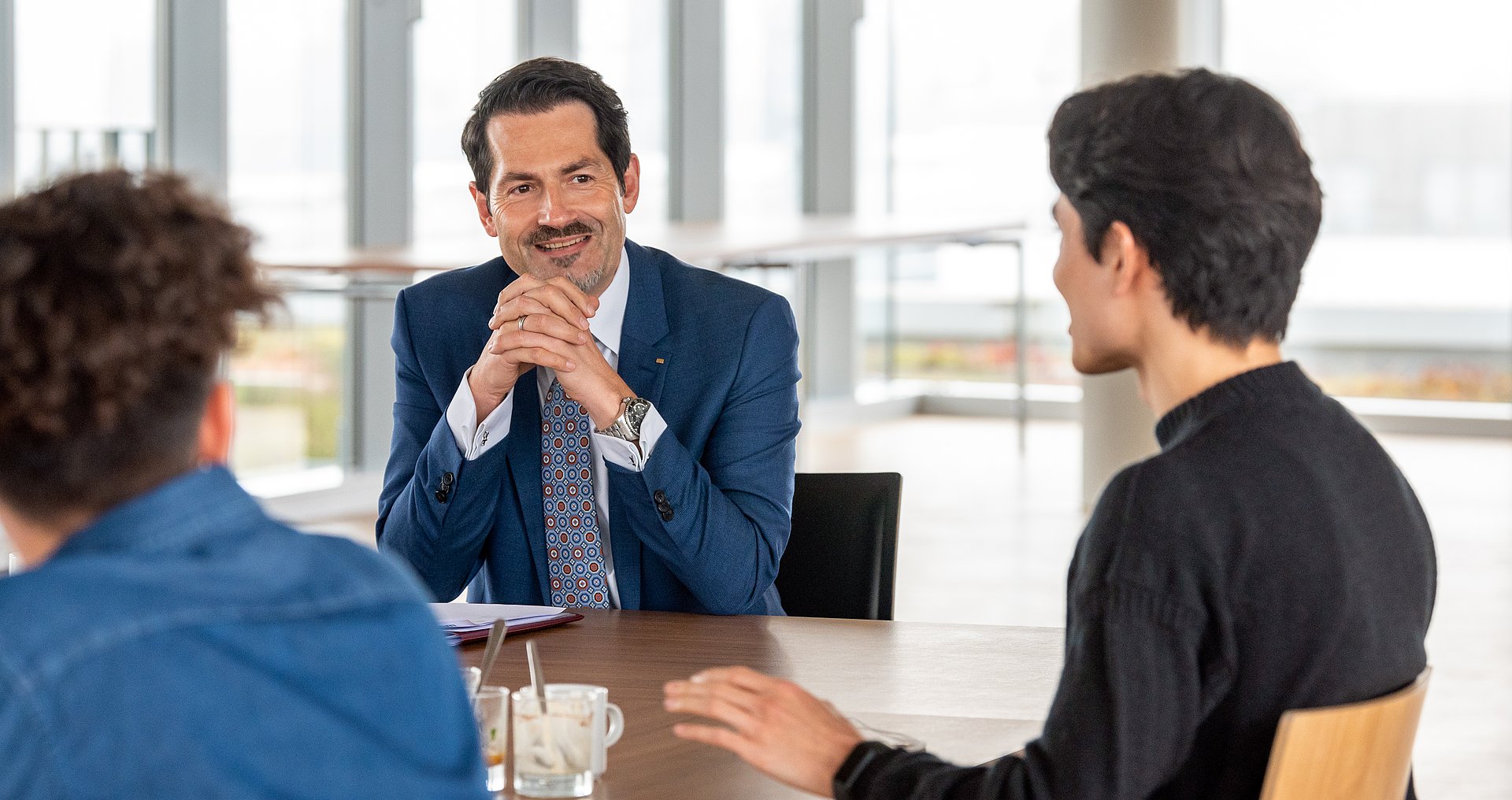 Your chance to meet the president
Are you a TUM staff member interested in helping to shape the university's future? Do you have concerns, new ideas or suggestions that could benefit the university? At the Presidential Staff Lunch, you can speak about these topics with President Thomas F. Hofmann. President Hofmann places great importance on trusting relationships among all members of the TUM community as well as a culture of respect and open exchange of views.
Participants: maximum of 10
Time: 12 p.m. to 2 p.m.
The discussion will take place in German
Participants: max. ten employees
Time: from 12 to 14 o'clock
The conversation will be held in German
Participants: max. ten employees
Time: from 12 to 14 o'clock
The conversation will be held in German