Academicus - Making Ideas Visible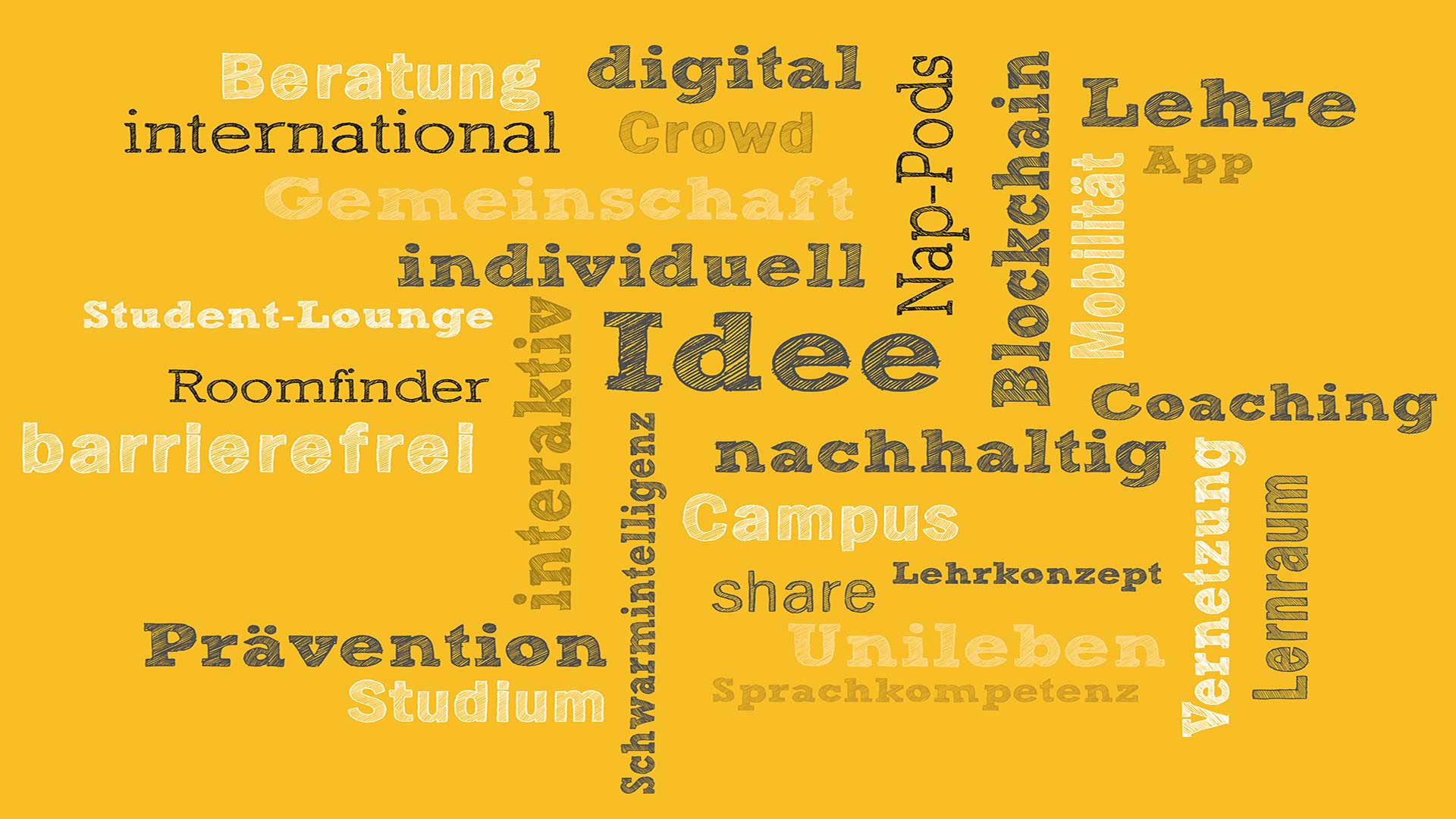 What is the Academicus?
Academicus ist the TUM ideas competition. Since 2002 it hopes to inspire TUM students, staff, researchers, professors and alumni to play an active role in improving the conditions of study and teaching at TUM.
A jury selects the best ideas, and the winner will be awarded a prize of € 500,-
Thank you for your Ideas!
We have received a lot of creative ideas and contributions for Academicus 2019, and would like to thank everybody for trying to make TUM even better. Every proposal will be reviewed before the jury makes its decision. The winners will be notified by mail.
What kind of ideas are we talking about?
We are open for anything that helps us improve studying, working or teaching at TUM even further. Bike rack, new approaches to teaching or digital tools for students - there are no limits. As long as your idea is realistic and benefits as many people at TUM as possible, we are happy to hear it.
What are the criteria for the evaluation?
Your idea should aim to improve teaching or studying at TUM for as many people as possible. Creativity and inovation are also important, as is a good cost-value ration and of course practibility.
What are the next steps?
After the deadline, we clarify the practibility of the submitted ideas and talk them over with experts at TUM. Starting in September, a jury will start to discuss the ideas, coming to a conclusion by November.
We are looking forward to your ideas!