Academicus - Making Ideas Visible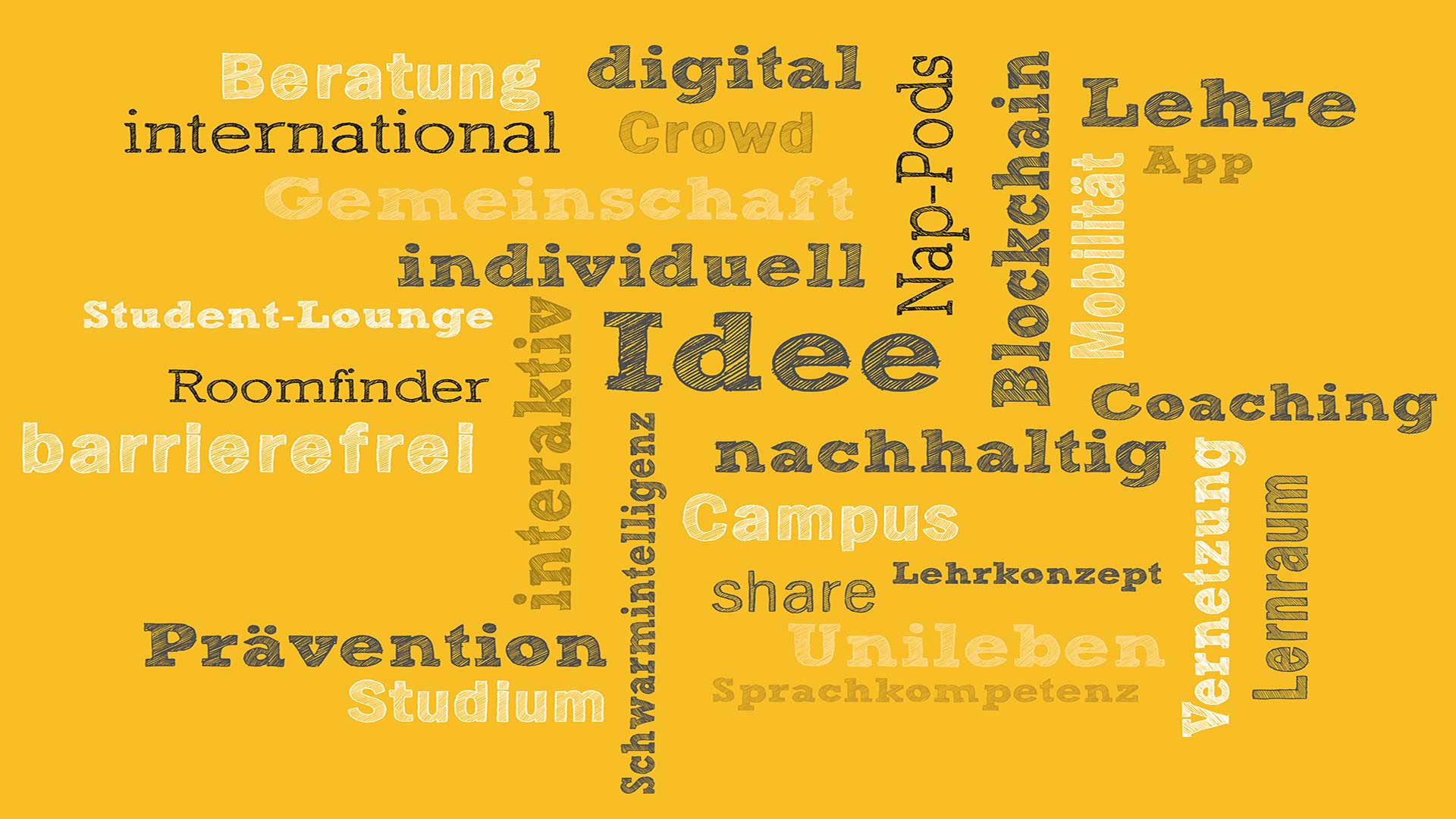 Academicus 2020: Take part and help us shape the future of TUM. Send us your ideas until 31.07.2020
What is the Academicus?
Academicus ist the TUM ideas competition. Since 2002 it hopes to inspire TUM students, staff, researchers, professors and alumni to play an active role in improving the conditions of study and teaching at TUM.
A jury selects the best ideas, and the winner will be awarded a prize of € 500,-
What kind of ideas are we talking about?
We are open for anything that helps us improve studying, working or teaching at TUM even further. Bike rack, new approaches to teaching or digital tools for students - there are no limits. As long as your idea is realistic and benefits as many people at TUM as possible, we are happy to hear it.
How do I submit my idea?
Use our form to submit your ideas and suggestions for the academicus.
Explain your idea in no more than 2 A4 pages.
Give your idea a distinct working title.
Submit your entry as one pdf document. Please make sure that no name is given in the document itself, so the jury can evaluate the ideas anonymously.
What are the criteria for the evaluation?
Your idea should aim to improve teaching or studying at TUM for as many people as possible. Creativity and inovation are also important, as is a good cost-value ration and of course practibility.
Winners of Academicus 2019
Once again we have received a staggering amount of ideas. Every single one was appraised and discussed by our jury.
In the end the jury has chosen four ideas, which are both innovative, creative and viable - and will hopefully contribute to make studying at TUM even better.
TUM Barometer - Queue Tracking
Two submissions share a common prize for their proposals to digitally direct streams of visitors and minimize waiting periods:
TUM Barometer, submitted by Habib Sellami (student)
Queue Tracking, submitted by Katrin Geigenberger (student)
qrTUM
Submitted by: Daniel Auer (staff member)
A proposal to add tags with qr codes to lecture halls and seminar rooms, enabling students and staff to quickly and directly report malfunctioning infrastructure.
Meet at the Piano
Submitted by: Simiam Ghan (staff member)
Impulse to create spaces for music as catalyst to enrich the cultural life and atmosphere at TUM.