TUM Fan? Be true to your TUM
TUM is a happening university. The TUM family is closely united across multiple generations, disciplines and nationalities. That is what makes TUM such a dynamic place to study – and one of Europe's centers of academic excellence.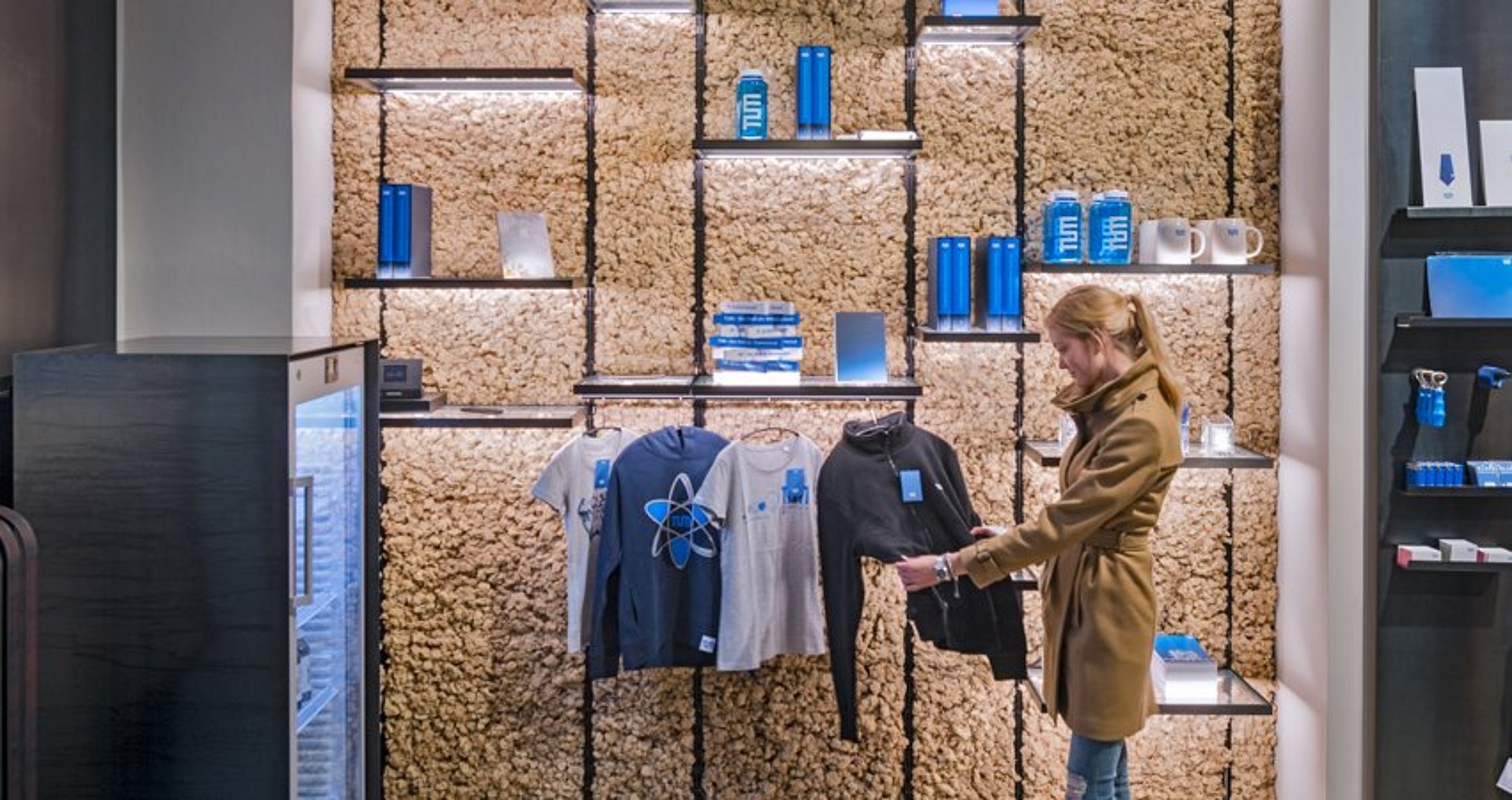 A large variety of merchandising articles, conference materials and other products in corporate design can be found in the Online-Shop or the TUM-Shop located at the downtown campus.
Flagship Store
Arcisstraße 21, Room 0134 (on the right side after the main entrance),
Open: Mo - Fr 10 a.m. - 2 p.m.
Further stores in:
Freising-Weihenstephan
TUM Science & Study Center Raitenhaslach (Burghausen)
Our alumni find many ways to engage with their alma mater and the next generation of graduates, ranging from a membership in the "Bund der Freunde" to the participation in mentoring programs.
Facebook, YouTube, Twitter, Instagram and LinkedIn: TUM gives you the latest from research and campus life via its official social media profiles.
Foundations and fundraising
Shape the lives and careers of talented young students, support cutting-edge science and raise the profile of the German higher education system by supporting TUM – whether as a foundation benefactor, donor or sponsor. Knowledge is the foundation on which we will build our future.
On the occasion of the 150th anniversary of the Technical University of Munich, the app "TUM interactive" lets you join in on a tour round our 14 faculties. In 28 entertaining and informative animations, simulations and games you can become the researcher. Available for iOS, Android and as web version.