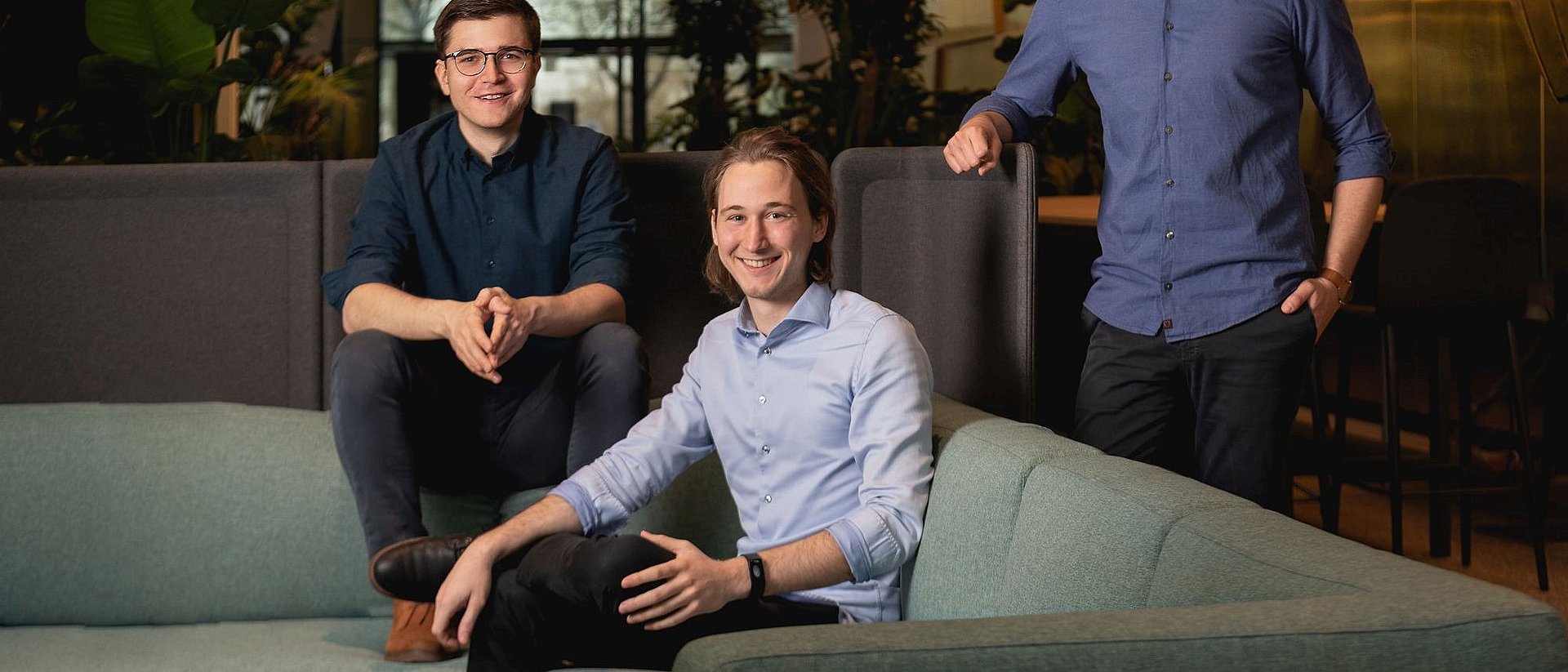 TUM Founder's Talk: Recoro
What problem are you solving with your product/idea?
Recoro's intelligent co-pilot helps sales teams in growing B2B companies increase sales success in digital sales. Due to a lack of time or financial resources, many companies face the challenge of providing individualized support and ongoing coaching to their sales reps, as well as managing based on real data. Recoro bridges this gap and enables companies to build a successful and scalable sales organization. The solution documents digital sales conversations, creates new insights through smart conversation analytics, and develops each salesperson into a top performer through individual and continuous coaching.
What is the technology behind the product?
Recoro uses the latest research findings to analyze digital and video-based communication. Here, multimodal AI is used to gain and interpret insights into verbal (conversation content), vocal (expression) and visual (facial expressions, gestures) communication. Based on the data obtained, intelligent recommendation systems curate supportive hints and content for users to make them more successful in sales conversations and to coach them continuously.
What target group do you serve and what are their needs?
Recoro optimizes fast-growing sales teams in scaling startups as well as established sales teams in mid-sized and large enterprises. The solution addresses the challenges of SDRs and AEs, in achieving their KPIs as well as easing the burden along the sales process. Likewise, Recoro helps sales managers (Head of Sales) in the management and coaching of employees, through new insights and data-based insights into the performance of their employees.
What personal skills does the team bring to the development of the product?
The Recoro team has already worked for several years at BMW on the research and development of novel assistance systems and is now transferring the knowledge gained to new areas of application. The team combines many years of experience in software development and management consulting, thus combining knowledge of current customer problems with technical implementation skills.
What makes your idea unique?
Recoro's solution is the only one on the market that can record and interpret all human communication (verbal, vocal, visual) in digital sales conversations. This enables completely new insights about customers and the sales team to be gained in order to optimize processes and coaching. Likewise, Recoro supports sales conversations in real time and can thus have a direct positive impact on the sales success of organizations.
How did you go about developing your product idea?
The team worked closely with potential users during the development of the product idea in order to identify challenges early on and to be able to address the needs of the customer groups. Concepts were developed and tested and discussed with customers over several iterations before being implemented in a product. Care was taken to ensure a scalable infrastructure and flexibility for the customer.
What is your current development status and what are the next steps?
Currently, the first product has been launched on the market and is being used productively by customers. New features are regularly released by the team and added to the portfolio. The functionalities are further developed based on customer feedback and tailored to needs. The next step is the expansion of the active users and the development of further functionalities.
What connection do your team members have to TUM?
Both we and our working students studied or are still studying at TUM. The Technical University of Munich prepared us perfectly for founding a start-up thanks to the high and broad level of education in various disciplines. Thanks to UnternehmerTUM and the TUM Venture Labs, start-ups like us also receive optimal support in the further development of an idea through to the marketing of the finished product.
What is your business model and how do you want to generate sales with your product?
The business model is a classic SaaS model and adapts to the needs of the customers with different models. Customers pay per user and period, but we can also offer individual solutions for larger teams. The users have the possibility to get an idea of Recoro in a first test phase.