TUM the most active German university in the Erasmus program for the fourth time
Over 1100 grants for stays abroad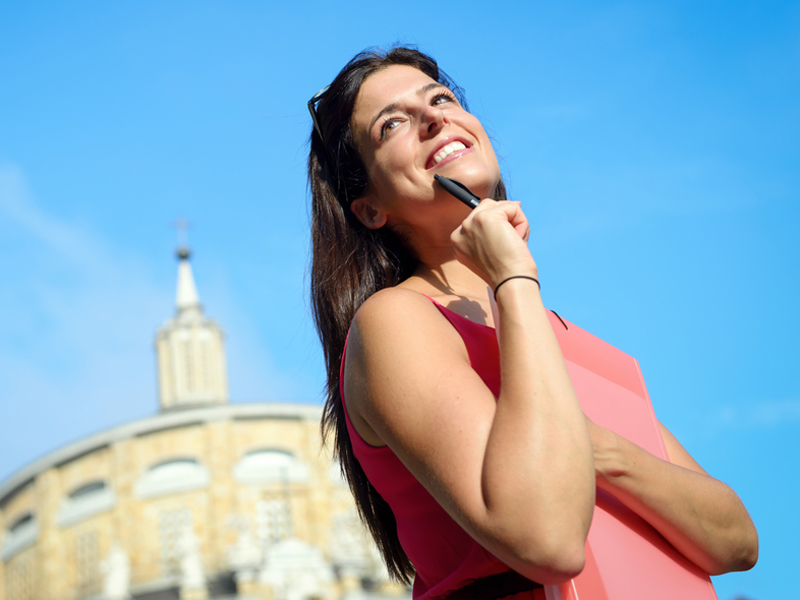 A stay abroad is a massively rewarding experience. Gaining an insight into other ways of working and thinking opens up new perspectives for one's own everyday life. New contacts are made from which life-long friendships can often flourish. The most popular support program for academic time spent abroad is the European Erasmus program which since 2014 is integrated in the program Erasmus+.
A total of 1141 of these grants were assigned to students and staff members from the TUM in the academic year 2014/2015. 848 TUM students went to lectures and seminars at one of the 319 partner universities, while 180 spent their time abroad doing an internship. Furthermore, 113 staff members from the TUM used Erasmus+ in order to collect experience abroad as lecturers, to further themselves educationally or to promote an exchange of ideas and expertise. The most popular countries were Spain, France, and Sweden. In the same year, 760 students came to the TUM as part of the Erasmus+ program.
No other German university saw such high levels of participation from students and staff in 2014/15. The TUM already headed the national rankings in terms of Erasmus grants in the previous three years, topping 1000 on each occasion. The past ten years has seen the number of these grants at the TUM increase by some 300 percent.
The Erasmus program has developed into something of a success story at the TUM. The TUM supports the exchange: in each faculty and in the TUM International Center, there are specific support staff members to look after the Erasmus students.
"The systematic alignment of the two-tier educational format, bachelor/master, has contributed significantly to the internationalization of our students and the courses on offer," explains TUM-President Prof. Wolfgang A. Herrmann. "One shouldn't take the oft-perceived gloomy predictions so seriously nowadays; the new system has stabilized."
Technical University of Munich
Corporate Communications Center