Ranking: TUM offers an excellent start-up environment
TUM ranked best start-up promoter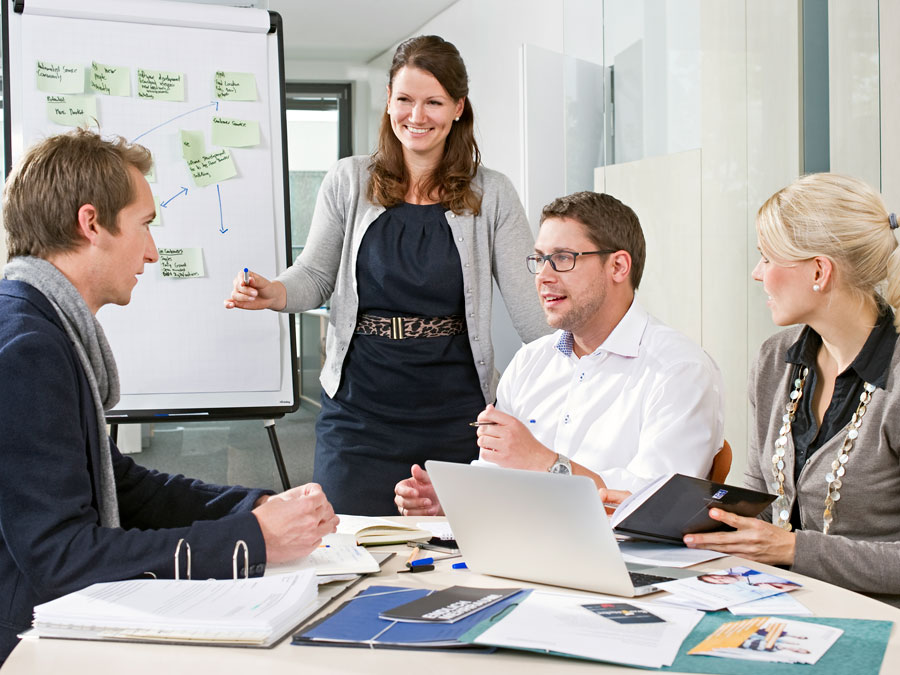 How well do universities sensitize their students to entrepreneurship? How well are start-up founders supported? How well is the topic anchored in the institutions? These are some of the questions analyzed by the Stifterverband für die Deutsche Wissenschaft – the business community's innovation agency for the German science system – in the start-up ranking "Gründungsradar", which rates universities in three ranking lists according to their sizes. Together with the University of Applied Sciences Munich the TUM made first place among the largest universities, retaining the lead from the previous ranking, conducted in 2014. Alone in 2015 ( the year covered by the ranking) more than 70 start-ups were spun off from TUM; more than 800 companies with a current total headcount of more than 14,000 have been founded this way since 1990.
Engineering and natural sciences students are familiarized with the possibilities of starting their own company after finishing their studies in many seminars and lectures. TUM also encourages its scientists to turn their research results into marketable products: start-up ambassadors are active in every TUM department, and good business ideas are recognized with the TUM IdeAward.
From management training to team-building workshops
The Entrepreneurship Center offers teams willing to take the step into entrepreneurialism a wide range of support services for all phases of the start-up, from management training to team-building workshops, from advice on requesting financial support to Executive MBAs. At present approximately 30 teams are preparing their start-ups in the "Incubator"; during this period TUM provides them with office space. They learn first-hand about the latest scientific advances on how start-ups can be successful: they're only a few doors away from the researchers in the TUM Entrepreneurship Research Institute. A large number of professors are also active as mentors, and there is a close-knit support network among entrepreneurial experts.
Venture capital fund and high-tech workshop
UnternehmerTUM, a TUM Affiliated Institute, operates its own venture capital fund. Start-up founders from a variety of industries can exchange ideas in the center's accelerator programs or in Europe's largest public high-tech workshop, the "MakerSpace", while building prototypes. And the first "Techfest Munich" last fall attracted 300 engineers, hackers and designers from throughout Europe and the USA.
TUM has created a deeply engrained start-up culture with this comprehensive, long-term strategy, says the "Gründungsradar". This culture is also a sound foundation for the success of the TUM's spin-offs once they have been established. In 2015, the year investigated for the ranking, TUM awarded its Presidential Entrepreneurship Award to the start-up Celonis. Within four short years after its inception Celonis was not only the world market leader in big data technology process mining, it was also the fastest-growing technology company in Germany.
More Information:
Technical University of Munich
Corporate Communications Center