"MINT(um) Bachelor Plus" program receives further funding from German Stifterverband
More freedom for students of STEM subjects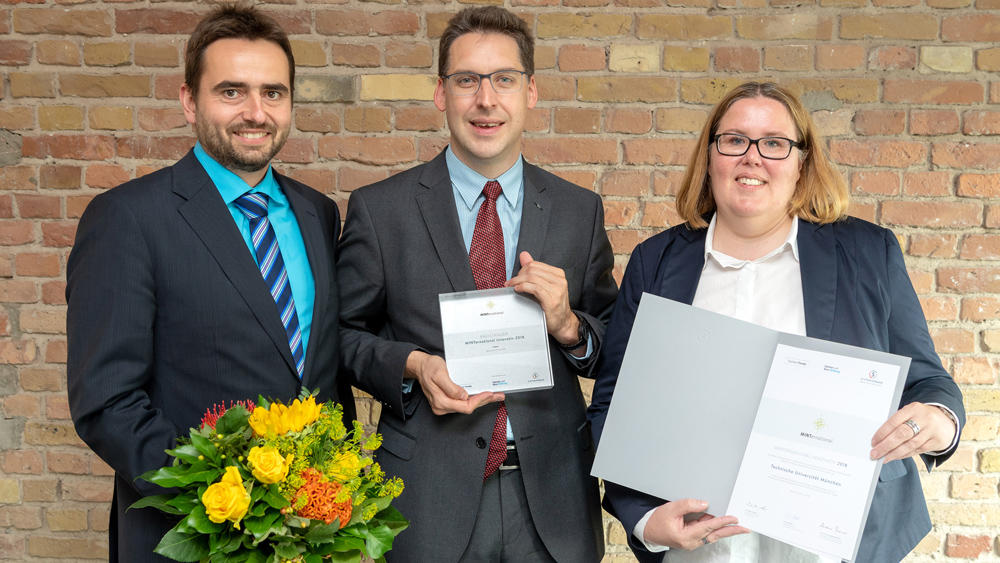 More than half of TUM's students in electrical and computer engineering courses come from overseas. Even in the department's Bachelor program, the proportion of international students is comparatively high at 34%. However, since the lectures are, unlike in the Master programs, conducted exclusively in German, the courses can present quite a challenge for international students, especially in the beginning. That is where the "MINT(um) Bachelor Plus" program comes in, offering students the chance to obtain a complementary linguistic qualification alongside the technical seminars. Following success in the second round of the "MINTernational innovativ" funding competition, a technical language supplementary qualification will now be provided at the TUM Language Center.
Adaptable study timelines
Like in most other Bachelor courses, TUM uses basics and orientation examinations in the Department of Electrical and Computer Engineering to gauge the aptitude of new students. The candidates have to pass these exams at the start of their course within a prescribed timeframe and they may only repeat them once. At present, around 30% of students fail to get past this hurdle. In a move designed to improve the success rate, students will, in future, be able to take part in the "MINT(um) Bachelor Plus" program before taking the repeat exam, which usually has to be completed in the same semester. This will give students a binding agreement on supplementary qualifications and relieve some of the pressure in their degree program by exempting them from obligatory registration for basics and orientation examinations as well as other module exams. After attaining the complementary qualifications, deadlines can be pushed out even in the following semesters.
The basics and orientation examinations are an important indicator of a student's aptitude for their chosen course. At TUM, 95% of the students who pass these exams go on to complete their study program. The "MINT(um) Bachelor Plus" program focuses on this starting point, aiming to improve students' chances of success by staggering deadlines and providing specific technical and linguistic preparatory support for their degree. A further aim is to make Bachelor programs in STEM subjects more attractive to both national and international students.
The TUM School of LIfe Sciences Weihenstephan is also already developing models for post-qualification during studies for selected Bachelor's programmes. In addition to post-qualification, a particular focus is on an extended orientation phase.
More Information
The objective of the "MINTernational innovativ" funding competition is to promote new ways of increasing international interest in German universities and in the MINT subjects. In the first round, 49 projects were considered, eight of which were awarded and shortlisted to continue to the second round. Joining TUM in the second round of winners were Karlsruhe Institute of Technology (KIT) and a joint project from Hochschule Ruhr-West and the Technical University of Dortmund.
Technical University of Munich
Corporate Communications Center