BMW donates one million euros for digitalization of TUM teaching
The future of digital studies has arrived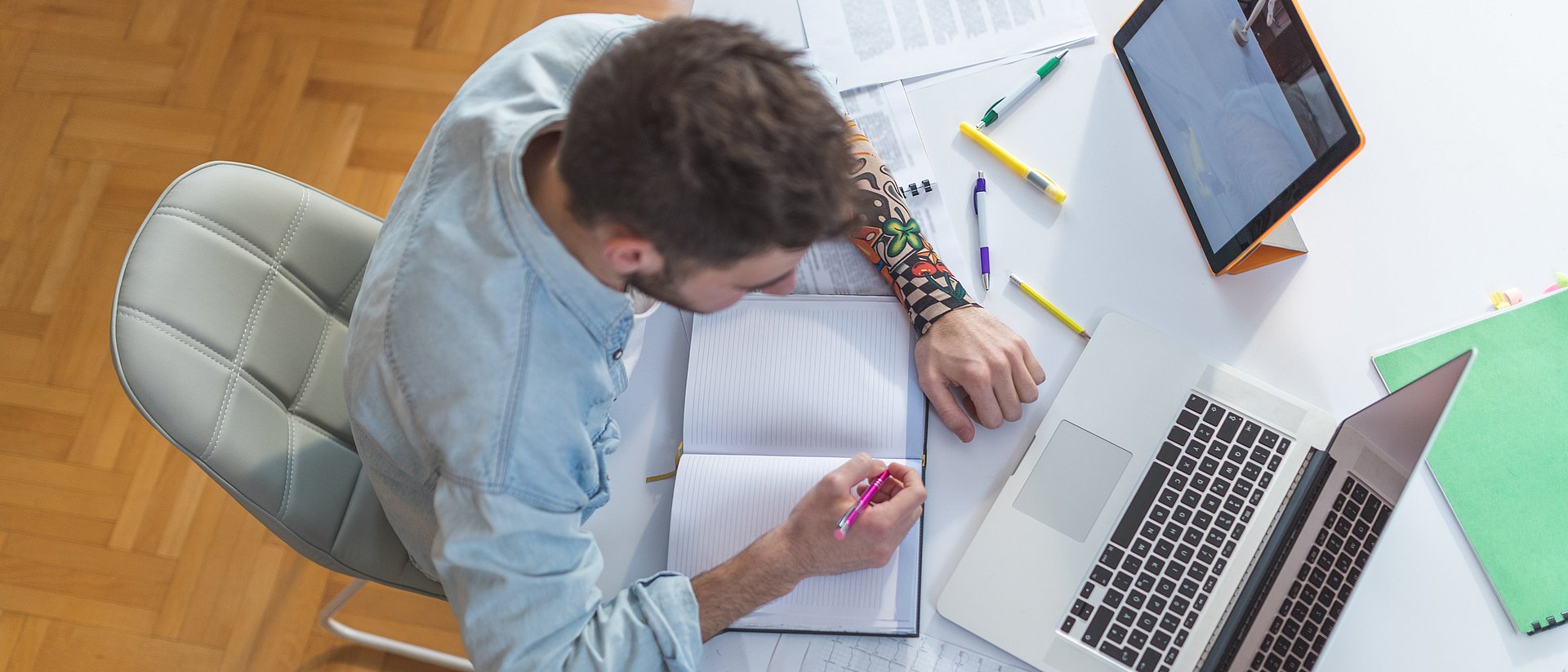 The first day of the summer semester saw TUM students access more than 60,000 teaching videos. As part of the university's "TUM Digital First" strategy, lecturers have applied great effort and creativity in producing these videos in recent weeks, mostly working from home. In order to master the didactic challenges associated with this migration to online teaching, they received comprehensive support from TUM experts in university didactics in the form of numerous webinars, online courses, didactic concepts and format examples. At the same time TUM has modified its IT infrastructure to accommodate the enormous challenges, for example holding lectures where teachers interact with 1,000 students worldwide. Students alike are making a tremendous effort, too: Approximately 400 student aids have been trained as "e-scouts" to support instructors with processing videos, holding online tutorials and accompanying discussion forums and chats.
Socially responsible role models
This undertaking of historical magnitude has been strongly supported by numerous university partners and patrons who have made donations to the TUM University Foundation or shared their expertise as important impetus for digitalization. The largest contribution came from the BMW Group. "TUM and BMW Group have been associated as partners for many decades," says BMW's Chairman of the Board of Management Oliver Zipse. "In this exceptional situation it is crucial for TUM to be able to stream lectures and seminars and to give a rapid boost to the capacities required. This is essential in ensuring that young talented individuals can continue to be effectively prepared to launch their careers. The BMW Group is donating one million euros to support the major task of fundamentally digitalizing 170 degree programs, which is highly relevant to Germany as a technology hub." TUM President Thomas F. Hofmann thanks BMW "for its visionary and generous contribution. The BMW Group is setting a socially responsible example by helping create a secure future for generations to come."
Several other companies such as Google and Lancom have offered to donate software and hardware. A large number of private individuals responded to TUM's appeal for donations as well and have provided valuable support in expanding the IT infrastructure. "Our sincerest thanks go to all the sponsors who are making this rapid digitalization possible," says Hofmann. "The past weeks have highlighted the impressive solidarity of the community of TUM students, staff and supporters. This all benefits our outstanding talented students and thus the future's key players in science and business."
Experiments in the virtual laboratory
In the upcoming weeks TUM will take its digital infrastructure to a new level of performance, building on the dedication of its teaching staff and the support of its partners. Not only lectures and seminars, but also experimental courses based on virtual laboratories will be offered in digital formats. In the future these virtual laboratories will allow students to perform physics, chemistry and biology experiments as well as to analyze technical processes and products. Here the students can simulate a variety of conditions, control computing processes and perform tests on models.
TUM will further improve the quality of curricula using this type of new teaching format by optimally combining the respective strengths of in-class instruction and online teaching. Instead of primarily learning in face-to-face settings, students can acquire much learning content with digital formats independent of time or place. This will free up valuable time on campus for interactive exchange among students, for critical discussions with teaching staff and for cooperative acquisition of skills in problem-oriented team projects.
The creative power of the student
In the digital transformation of teaching, TUM is building on its long years of experience with digital teaching formats, as well as on the efficient structures for continuous improvement of curriculum quality. In the Academic Affairs Council and the Academic Affairs Board, teachers and students work together to jointly master the challenges arising in academic operations, such as those during the past weeks of the coronavirus crisis. Both quality management and didactic support for teaching staff are ensured in a highly professional form by the new TUM Center for Study and Teaching and the Pro Lehre – Media and Didactics team.
Launched earlier this year, the TUM Future Learning Initiative is currently collecting creative ideas from students on new ways to study. All students will be able to submit their creative ideas and visionary suggestions for further modernization of curriculum until the middle of May. The best concepts, which will certainly also be inspired by the current situation, will be implemented in the TUM teaching portfolio following university-wide discussions and with the involvement of international experts. "Thus the efforts of our current students are today helping build the excellent education of generations in the future," says President Hofmann.