Lecture on the importance of boron and other semimetals for agriculture on April 26
TUM@Freising-Lecture: Nutrients or poison?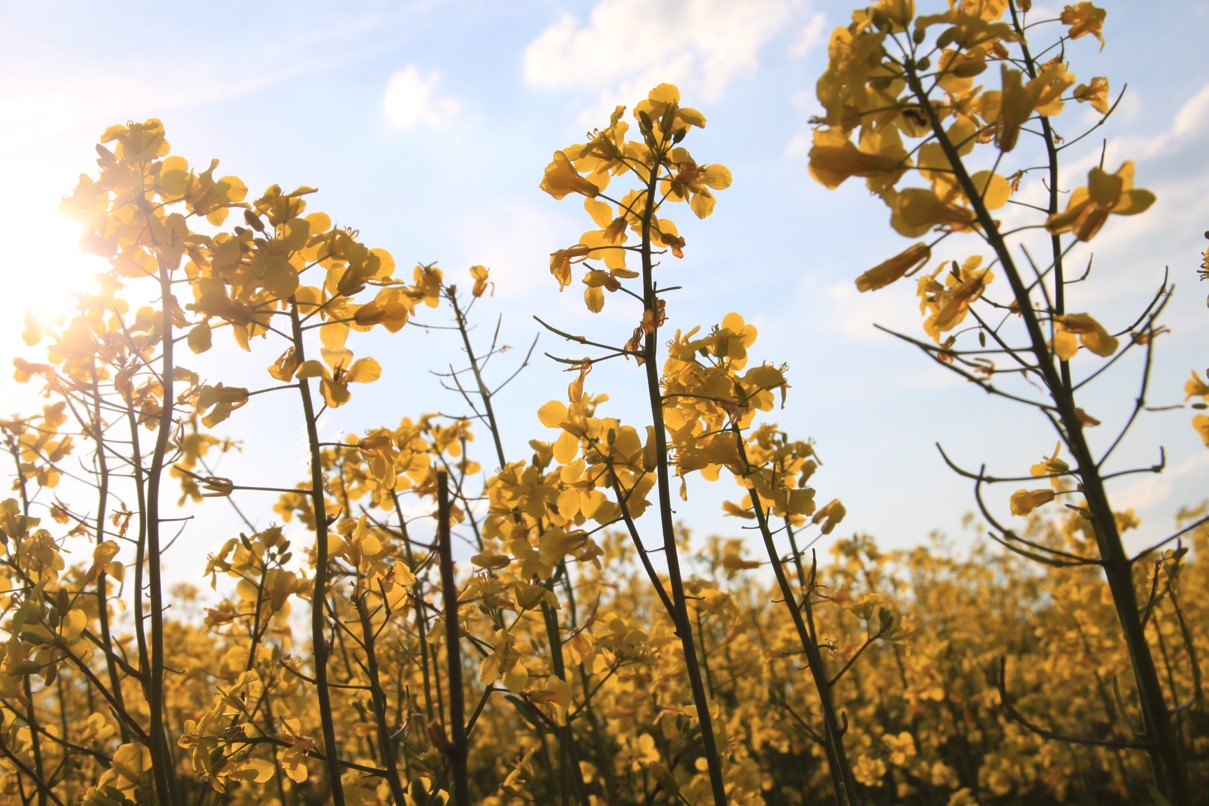 Boron is an essential micronutrient for plants. Especially sugar beets, rapeseed, and corn need a great deal of it. A well-functioning energy metabolism, flower fertility, root growth, and high stress tolerance in crops all depend on a sufficient supply of boron. When plants are not supplied with enough of it, they become at risk of heart rot or dry rot as well as severe functional impairment of their root systems. As a result, fruit formation and yields decline significantly.
Climate conditions are responsible for boron deficiency
Boron deficiency leads to yield losses in agricultural crop production despite the use of modern fertilization methods and the reason for that is climate.
"The experience of recent years confirms that winters with high precipitation are often followed by prolonged dry period in spring. This weather sequence makes the acquisition of water and nutrients difficult for plants such as winter rapeseed, corn, and sugar beets with potentially serious consequences for yield," explains Professor Gerd Patrick Bienert.
Understanding the basics of the plant boron balance
Mobile nutrients such as boron, but also nitrate and sulfate, are often washed away by precipitous winter weather and can no longer reach the plant roots during the subsequent dry periods due to the lack of soil water flow. The resulting boron deficiency causes roots to grow more slowly and destroys the guiding tissue that distributes water and nutrients within the plant. This starts a downward spiral: the roots take up too little water, and due to the damaged guiding tissue, the water that is taken up is not distributed well within the plant.
The aim of Prof. Bienert's research at the TUM School of Life Sciences is, therefore, to better understand the genetic and molecular basis as well as the control mechanisms involved in the plant boron balance.
Lecture date: Tuesday, April 26, 2022, 7 p.m.
In his public lecture, Professor Bienert will also discuss how these finding can be used in the future to selectively breed varieties that cope with water scarcity or drought stress better and thereby achieve higher yields.
After the online lecture live via Zoom all interested parties are both invited and encouraged to put their questions to the speaker using the chat function of Zoom. The Question and Answer session will be moderated by Philipp Benz, Professor of Fungal Biotechnology in Wood Science. Access details for the event can be found at https://www.wzw.tum.de/index.php?id=10.
Further information and links
About the speaker:
Professor Bienert's main interests lie in elucidating efficiency mechanisms, functions, and transport pathways of metalloids and water in crop plants and their adaptation responses to both oversupply and deficiency conditions. The research aims at the generation of basic knowledge in order to optimize biotechnological and agricultural quality and yield. Professor Bienert pursues this with detailed molecular, genetic, and Physiological approaches to contribute to sustainable food production and healthy nutrition.
Professor Bienert studied biology at the Universities of Würzburg and Darmstadt, followed by a PhD period with Professor Schjoerring at the University of Copenhagen and a research period in the laboratory of Professor Chaumont at UCLouvain University. In 2013, he was funded by the Emmy Noether Program of the German Research Foundation (DFG) and led an independent research group at the Leibniz Institute of Plant Genetics and Crop Plant Research in Gatersleben. From there, he was appointed to the Professorship of Crop Physiology at the TUM, a position he has held since 2020.

About the series:
The lecture series "TUM@Freising - Science Explained for ALL" is organized by the Technical University of Munich together with the City of Freising. At regular intervals, the TUM School of Life Sciences presents its research in the form of a lecture of interest to lay people. A subsequent discussion with the audience is expressly desired after each lecture. The lecture series is intended to give direct access to the scientific work at the Weihenstephan campus and offers the scientists public input for their research work
Technical University of Munich
Corporate Communications Center
Contacts to this article: