TUM Institute for LifeLong Learning expands its portfolio
New certificate programs for experts and professionals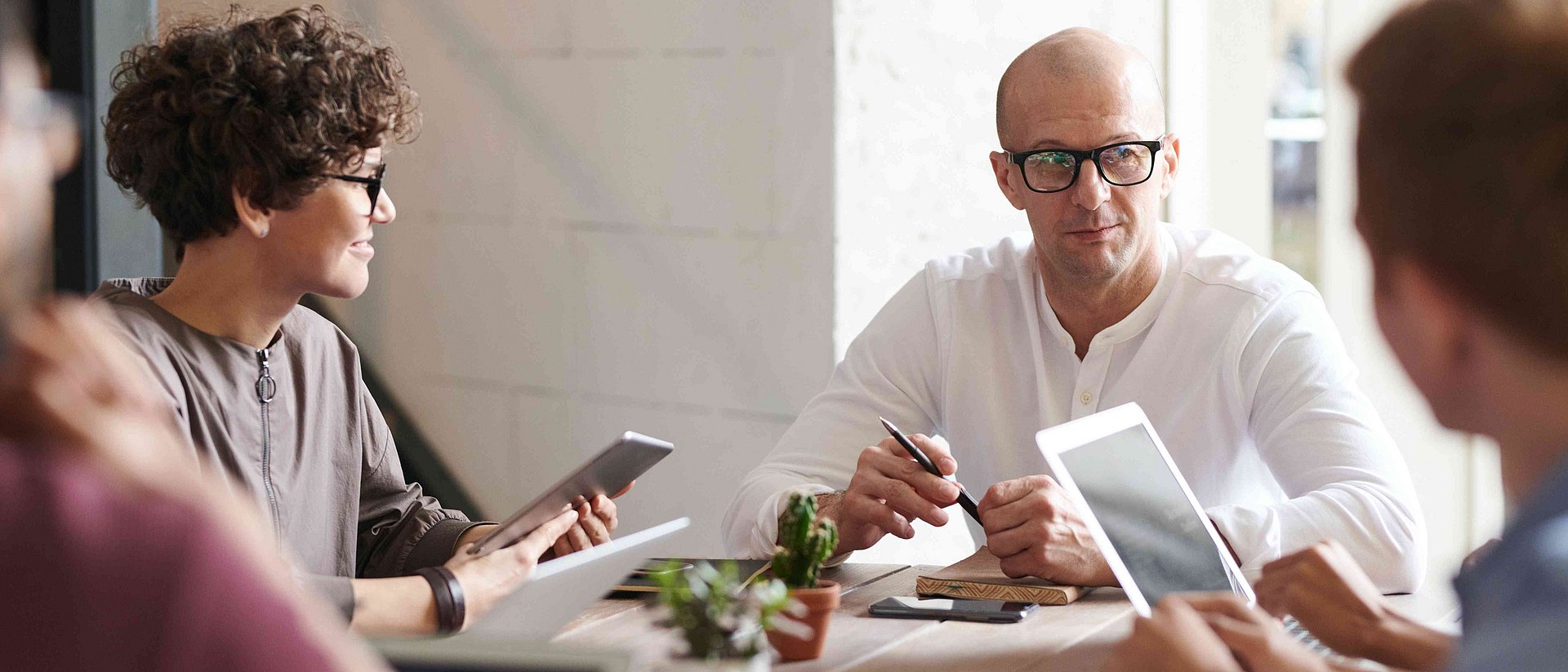 The pandemic has brought sudden changes to the working world. Leaders, experts and professionals in every sector have to learn a lot in a very short time. This rapid transformation has increased the importance of expert development. To take a responsible approach to the challenges in their sectors, experts must acquire the knowledge needed to remain competitive in such areas as technology and sustainability management. The TUM Institute for LifeLong Learning makes this possible through targeted expert development and is now introducing a series of new part-time certificate programs for experts and professionals.
Continuing education in fields essential to future competitiveness
"Our program development experts are working closely with academic chairs, research centers and other TUM units to identify crucial fields for the continuing education of leaders, experts and professionals," says Bernhard Kraus, Managing Director Executive & Professional Education at the institute.
Starting in April 2022, for example, the institute will offer the certificate program "Sustainable Management & Technology" to support experts in helping their organizations move toward a sustainable future. The built environment portfolio is also adding programs emphasizing sustainability such as "Climate Positive Engineering". Starting in June 2022, the new "Data Science" program will enable participants to analyze large quantities of data and create customized visualizations. A pilot program on additive engineering is expected to begin in the third quarter of 2022. This course, which will promote digitalization in engineering, is supported by the Bavarian Ministry for Science and the Arts.
"Our institute makes the scientific knowledge and research of TUM's top experts accessible to companies and help them tackle current challenges. We combine this expertise with the skills of our partners from our business network," says Bernhard Kraus. "We also use the most advanced digital learning and teaching methods. In this way, we create unique programs for our target groups geared to the needs of the future."
Promoting future skills – today
The key question for targeted expert development is what skills the various sectors will need in the future. To find answers, the TUM Institute for LifeLong Learning is participating in two interdisciplinary projects: The goal of the project "QL3 – Quantum LifeLong Learning", supported by the Federal Ministry for Education and Research, is to develop training and further education programs at the Munich universities in the area of quantum technologies. The EuroTeQ project – funded by the EU Commission – is dedicated to the vision of a European "engineering university". With European partners, the institute is developing new qualification paths and innovative continuing education concepts for the engineers of the future.
Further information and links
Technical University of Munich
Corporate Communications Center