New separation process for key radiodiagnostic agent reduces radioactive waste
Less waste from lower enriched Uranium targets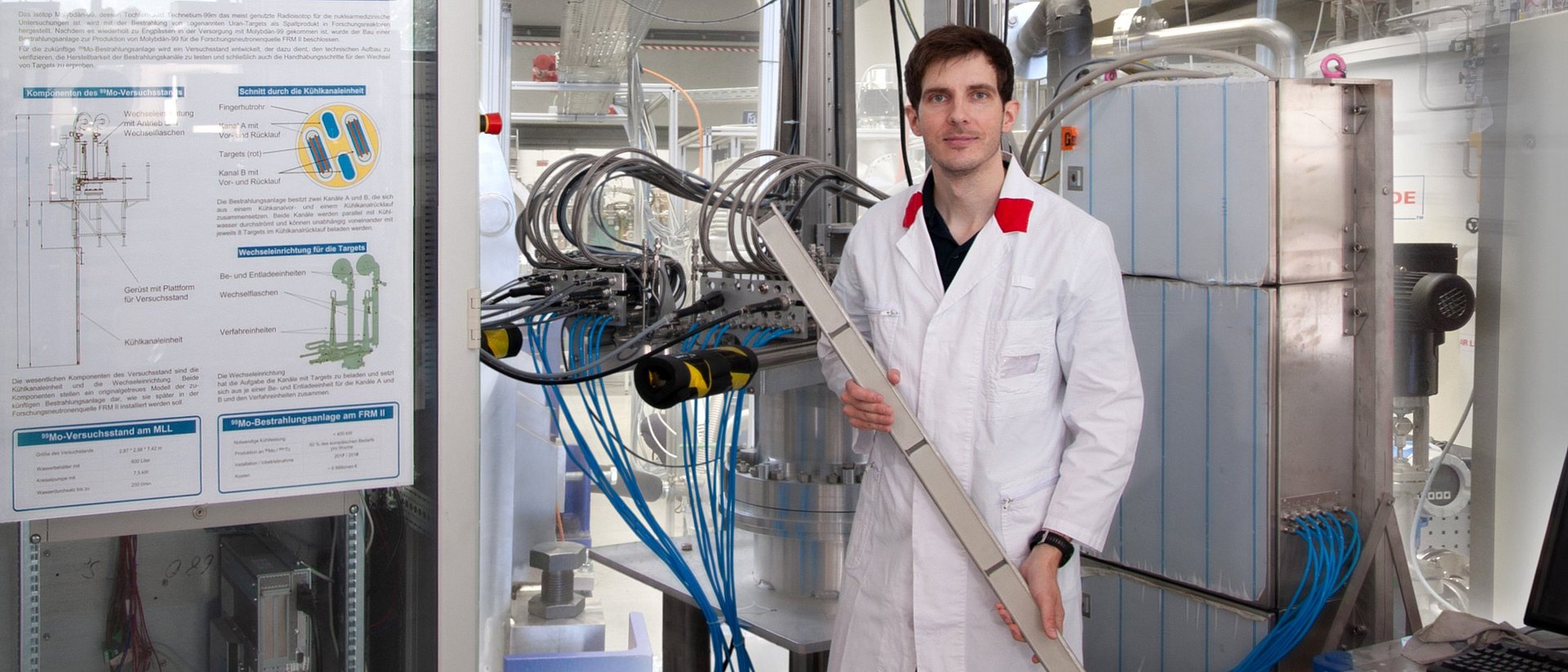 Over 85 percent of all nuclear medicine diagnostic examinations use technetium-99m (Tc-99m). In Germany alone, more than 3 million doses are deployed every year. Coupled to suitable organic molecules, technetium is distributed throughout the body via the blood and accumulates in tumors, for example. When it decays there, the released radiation reveals the precise location of the tumor.
Technetium-99m is produced by irradiating uranium plates, so-called targets, with a high neutron flux that is practically only available at research reactors. Initially, starting from uranium-235 this produces molybdenum-99 (Mo-99), which decays to Tc-99m with a half-life of 66 hours. With a half-life of six hours the latter converts to Tc-99, emitting gamma radiation that can be measured.
T. Chemnitz, Development of a dry-chemical extraction process for 99Mo and plasma-aided synthesis of transition metal hexafluorides. Dissertation, München, 2020.
R. E. Stene, Development of Dry and Non-Aqueous Techniques for the Separation of Molybdenum from Uranium and Investigations of Group Six Metal Fluoride and Oxyfluoride Chemistry. Dissertation, München, 2020.
Reductive photo-chemical separation of the hexafluorides of uranium and molybdenum,
Journal of Fluorine Chemistry, Vol. 240, December 2020, 109655 – DOI: 10.1016/j.jfluchem.2020.109655
Technical University of Munich
Corporate Communications Center
Contacts to this article: