Cutting-edge research on the "Industrial Metaverse"
Siemens supports fellowships at the TUM Institute for Advanced Study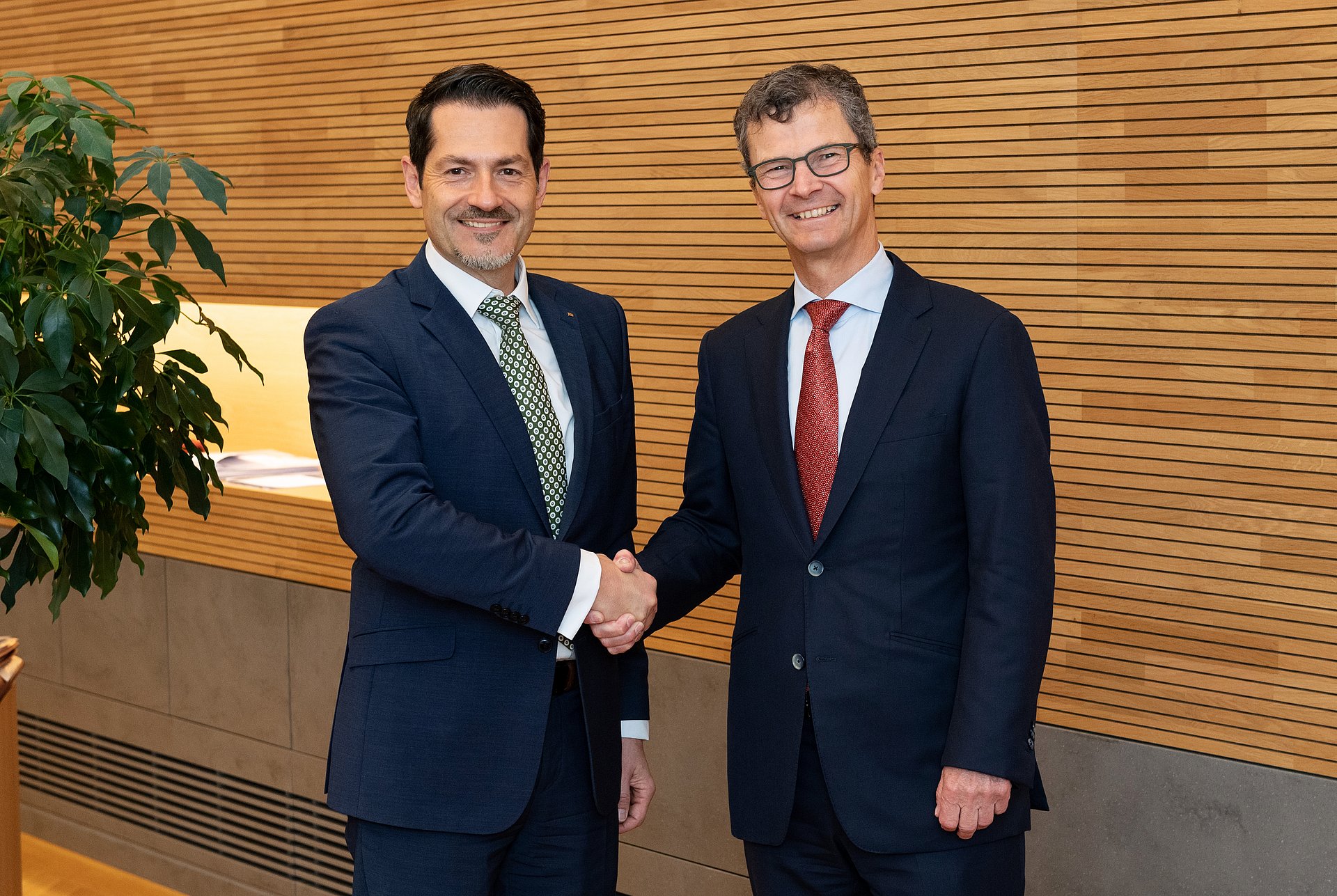 The Industrial Metaverse can simulate technical systems, buildings, cities and even energy grids and transport systems, together with their respective functions. Here the behavior of their operators and users also plays an important role. In this digital world problems can be anticipated, errors can be found and processes can be improved without any damage occurring in the real world. In the focus areas "Token Economics", "Web3 Architecture", "Digital Twin", "Autonomous Systems" and "Trustworthy Artificial Intelligence", the TUM-IAS will use the Hans Fischer Fellowships to connect international scientific expertise with the cutting-edge research of the TUM School of Computation, Information and Technology (CIT), of the Munich Data Science Institute (MDSI) as well as the Munich Institute of Robotics and Machine Intelligence (MIRMI).
TUM President Prof. Thomas F. Hofmann comments: "Together with our Partner of Excellence Siemens we are working to promote the generation of knowledge, the development of technology and to further shape the virtual world. The construction of the Siemens Technology Center on our TUM Campus in Garching will create unique opportunities for advancing the digital transformation in partnership with science and business. The new Hans Fischer Fellowships give additional strength to these developments."

Dr. Norbert Gaus, Executive Vice-President Research and Predevelopment at Siemens Technology, says: "At Siemens Technology, innovation through research and development is the top priority when it comes to safeguarding the future viability of Siemens as a whole. Here collaboration in our core technologies with partners such as leading universities, research institutes, high-tech companies and start-ups is an essential factor in our success. Our close and proven partnership with TUM and the TUM Institute for Advanced Study offers excellent opportunities to further intensify our close collaboration with internationally renowned scientists."
The Hans Fischer (Senior) Fellowships let international leading researchers work together with research TUM groups in a corresponding subject area to pursue bold ideas on future-oriented, sustainable topics. TUM-IAS uses the Fellowship program to promote collaboration between young and experienced scientists, among international research institutes as well as between the university and industry sectors.

TUM-IAS Fellows are chosen according to a strict international assessment process. The application phase for the Fellowships newly endowed by Siemens AG began in December 2022, meaning that the first research groups will be able to begin work at TUM in the next few months.
Further information and links
The TUM Institute for Advanced Study (TUM-IAS), based in Garching, is an international and interdisciplinary research institute. Its mission is the establishment of interdisciplinary research focus areas and the further expansion of excellent research at TUM, free of the administrative constraints of everyday university routine.
Technical University of Munich
Corporate Communications Center
Contacts to this article: