Interview with Prof. Isabell Welpe on her Covid-19 Lecture on May 12
"The principle of chance can solve problems"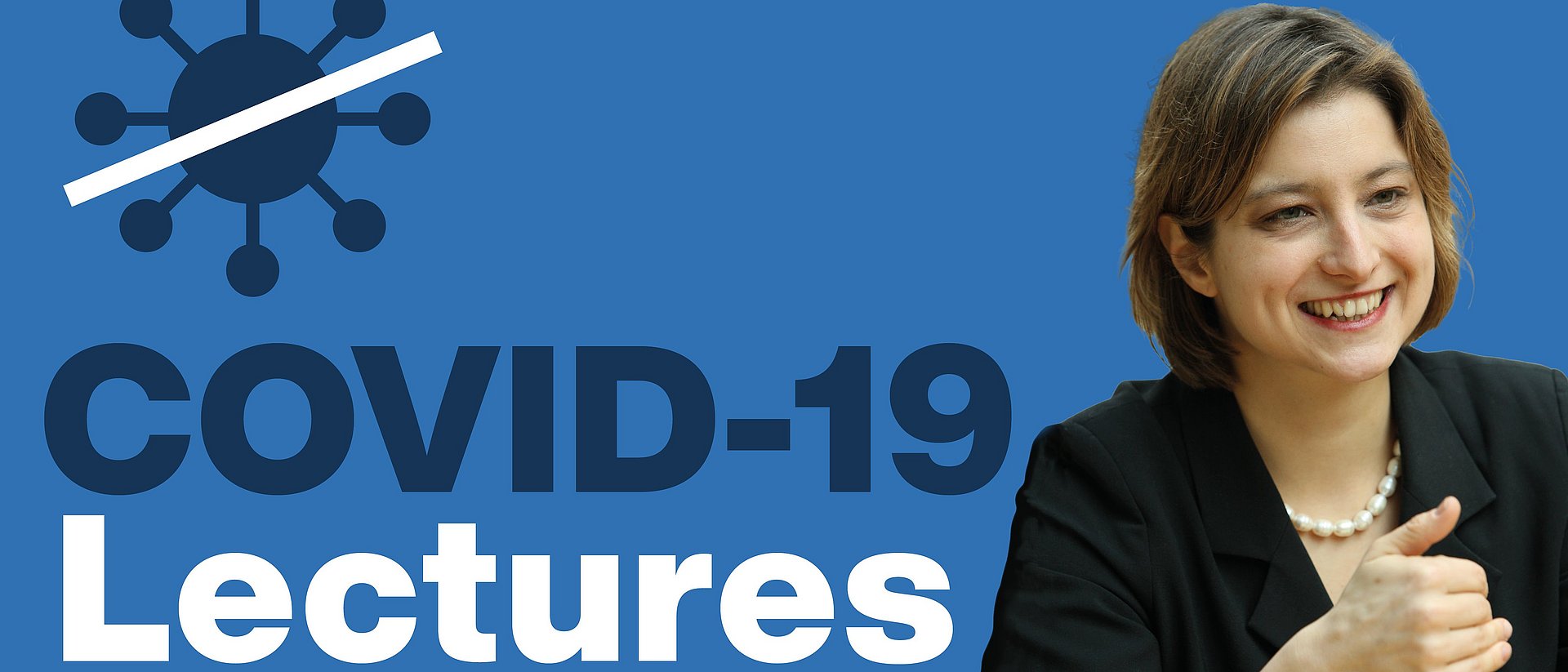 The pandemic has shown where Germany is lagging behind in innovation. Why do you also see problems with governance and leadership in politics and business?
Innovation in our political systems, governance and leadership models is at least as important as innovation in business models, which we have been discussing for much longer. However, there is very little public debate about the adjustments that will be necessary for political and other governance systems as a result of digitization. The gap to technological developments is growing. But exponential technological progress must also be reflected in economic and political systems in a similarly dynamic way. This can be seen, for example, in the fact that the vast majority of people in Europe consider democracy to be an excellent form of government, but at the same time the majority say that it no longer functions well.
To what extent can this dissatisfaction be related to the digital transformation?
Empirical data show that citizens perceive a widening gap between how they are treated as customers by companies and how they are treated by their state administration. In the business world, we see that companies increasingly want not only to sell products and services, but also to solve their customers' individual problems by digital means - as quickly as possible and in the places where they occur. This is somewhat at odds with how government agencies interact with their citizens. The good news is that there are many innovative and promising approaches that just don't yet have the public attention they actually deserve.
So what methods could help?
For example, you could create incentives for administrative staff and politicians by providing citizens with cash vouchers for government services. Citizens can spend these where they want, which would bring a little more choice and competition between schools, administrative agencies or vaccination centers. The principle of chance could also solve a number of problems: Leaders could be elected not exclusively, but also by chance, which would increase the representativeness of political representatives on the one hand and prevent nepotism and hubris on the other, as well as giving outsiders opportunities. The participation of citizens in the drafting of administrative regulations is being discussed, as are so-called third chambers as a supplement to political decision-making processes. There are even democratic solutions for greatly shortening the planning approval procedures, which last an average of seven years.
Live stream "Das nächste Kapitel von Führung & Governance: Warum wir Innovationen in Wirtschaft und Politik dringend brauchen" on May 12
Talk in German language
Further information and links
Isabell M. Welpe, professor of Strategy and Organization, researches the disruption of organizations through digitalization, leadership and the world of work, and the conditions for innovation.
The lecture is hosted by Prof. Marion Kiechle