The first TUM Student Club Fair: A Forum for engagement and exchange
TUM Student Clubs present themselves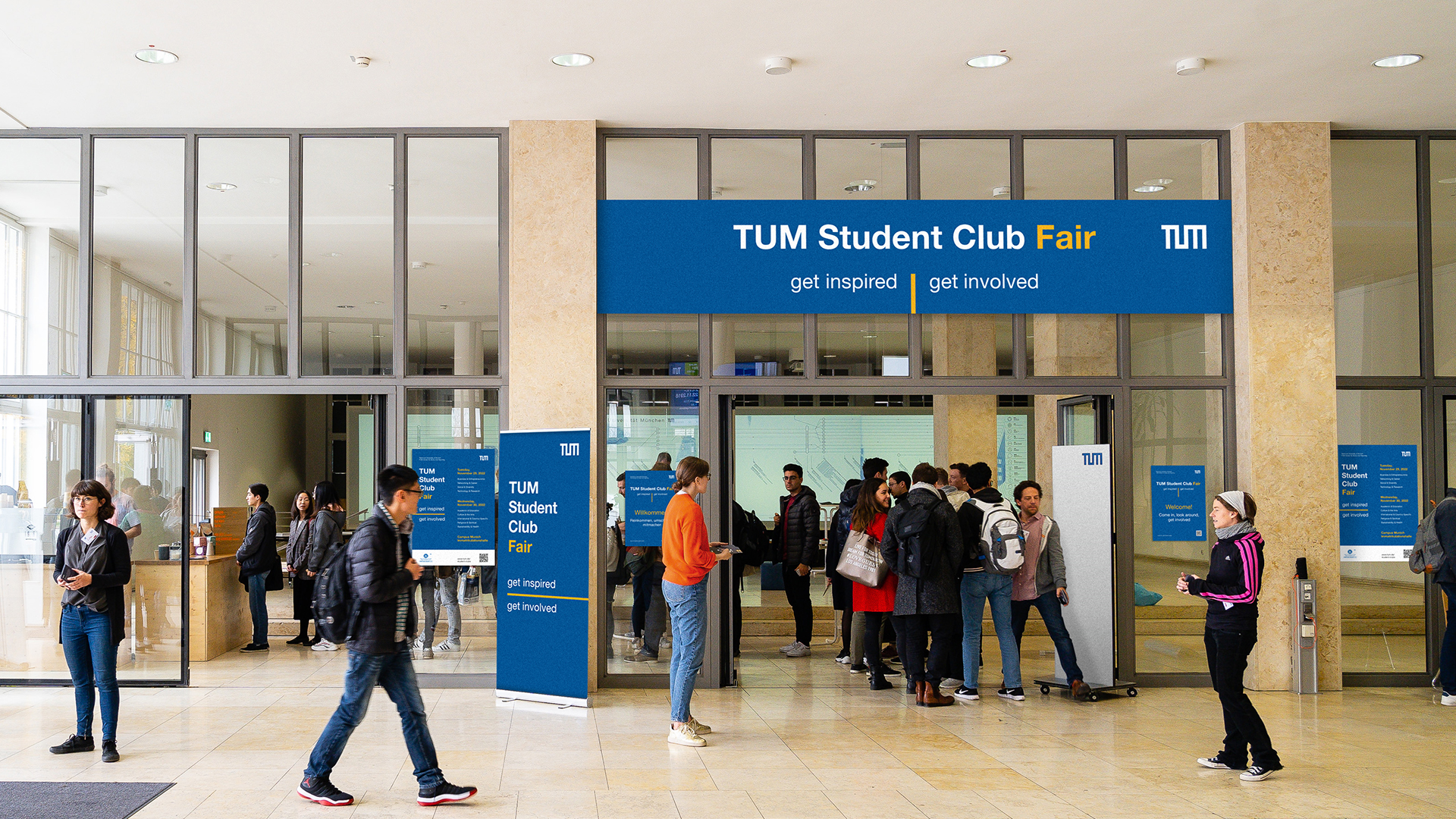 Studying is so much more than just courses and exams. A colorful campus life is at least as important. And the student initiatives at TUM make a special contribution to it. TUM Student Clubs offer students a space in which they can explore their interests, discover their talents, and pursue their visions. Well over a thousand students take advantage of these opportunities and get involved – for society, for science, and not least for the development of their own personalities.
Get inspired, get involved
To make their initiatives even more visible, meet like-minded people, and find new supporters for their Student Club, around 70 of TUM's student initiatives will be presenting themselves to students and staff at the end of November. Under the motto "get inspired, get involved," they will put their activities and projects on display at the first TUM Student Club Fair. It will take place on November 29 and 30 between 9:30 a.m. and 4 p.m. in the Immatrikulationshalle on the Munich campus.
On Tuesday, November 29, you will find Student Clubs focusing on topics around
Business & Entrepreneurship,
Networking & Career,
Social & Diversity,
Technology & Research,
on Wednesday, November 30, Student Clubs focusing on topics around
Academic & Education,
Culture & the Arts,
International & Country-Specific,
Religious & Spiritual,
Sustainability & Health.
Get to know the student initiatives at TUM, meet the minds behind the Student Clubs, and find a place for your involvement!
Participation is of course free of charge, and registration is not necessary.
All information about the event and the TUM Student Clubs can be found at www.tum.de/en/student-clubs.