WARR team repeats its victory at the second Hyperloop Pod Competition
TU Munich students win with the fastest Hyperloop pod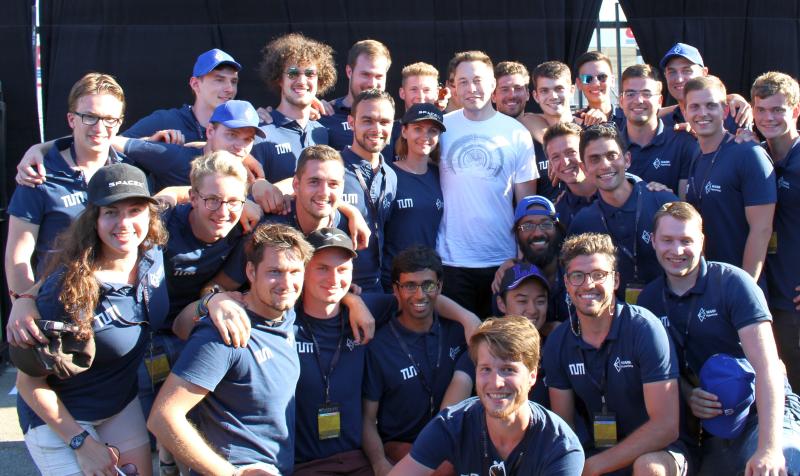 SpaceX founder Elon Musk launched the "Hyperloop Pod Competition" in 2015. The Hyperloop is a concept for a high-speed train which is to travel through a tube containing a partial vacuum at close to the speed of sound. Student teams from around the world have been called on to submit their concepts for what is referred to as the pod, the cabin capsule in which the passengers will be transported through the tube.

Two main prizes were awarded in the first competition, which was held in January 2017: A main prize for the fastest pod, which the WARR Hyperloop team from TU Munich won, and a main prize for the best overall concept, which went to the Delft University of Technology. The second competition was however solely devoted to the highest speed.

More than 20 teams came to Los Angeles for the competition, where they tested the pods in the tube test facility which had been constructed on the SpaceX premises especially for the competition. Only three teams were able to pass the rigorous technical pretests in order to qualify for the final. In addition to the WARR Hyperloop team, the other two qualifiers were Paradigm Hyperloop, a team from Northeastern University and the Memorial University of Newfoundland, and the Swissloop team from the Swiss technical university ETH Zurich.

The Swissloop pod reached a speed of 40 kilometers per hour in the vacuum tube, with the Paradigm Hyperloop pod making 101 kilometers per hour. The WARR Hyperloop team was the last to go. Its Pod was one of the smallest in the competition, weighing only 80 kg and driven by a 50 kW electric motor. The concept paid off: In the tube the pod was able to accelerate to 324 kilometers per hour, making it by far the fastest in the competition.
Technical University of Munich
Corporate Communications Center