Investigations at FRM II aid in the development of mRNA medications
Optimization of mRNA containing nanoparticles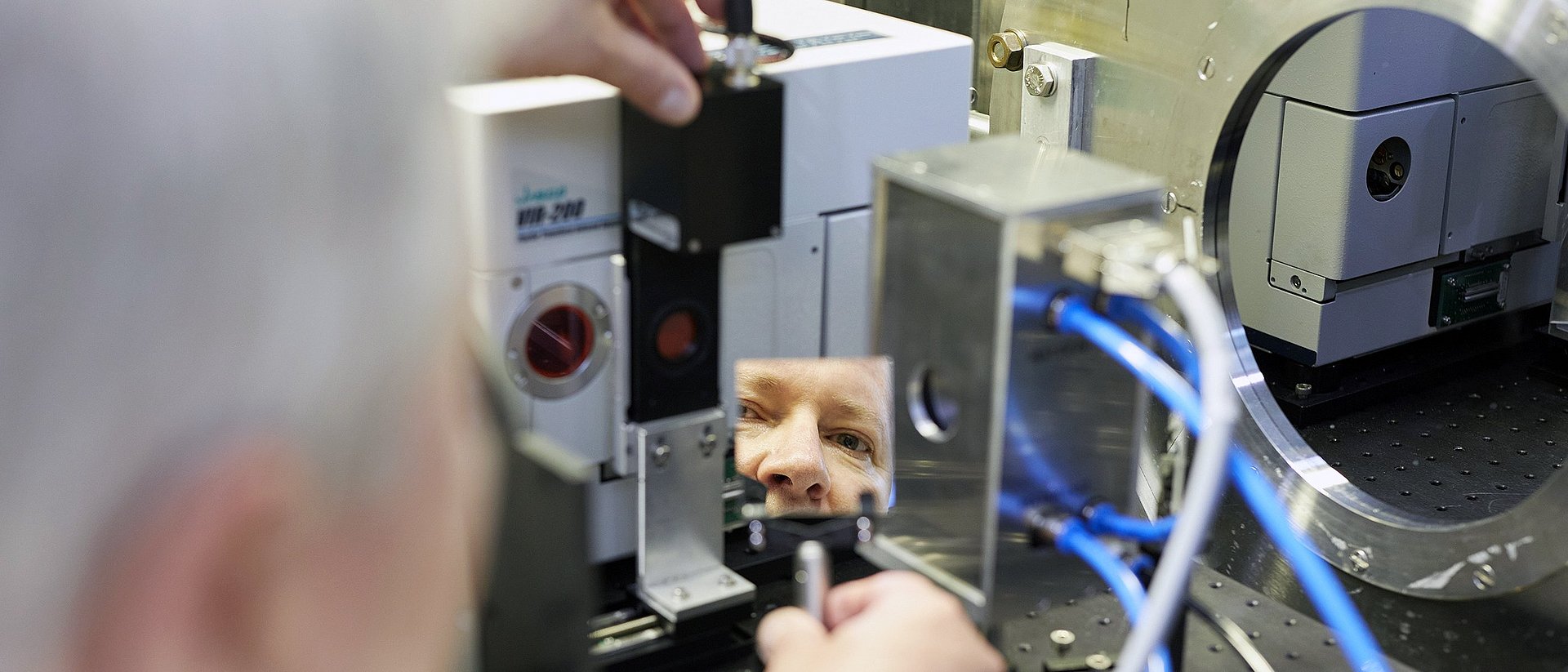 The idea of using messenger RNA (mRNA) as an active ingredient is a brilliant one: The molecule contains the specific blueprint for proteins which are then synthesize by the cell. This makes it generally possible to provide a very wide spectrum of different therapeutically effective proteins.
In the case of the Covid-19 vaccine, these are the proteins of the characteristic spikes on the surface of the Corona virus which are used for vaccination. The proteins are presented on the surface of immune cells; then the human immune system triggers defenses against these foreign proteins and thus against the Corona virus. The mRNA itself is completely broken down after only a few hours, a fact which is advantageous to the safety of these vaccines.
Hybrid Biopolymer and Lipid Nanoparticles with Improved Transfection Efficacy for mRNA
Christian D. Siewert, Heinrich Haas, Vera Cornet, Sara S. Nogueira, Thomas Nawroth, Lukas Uebbing, Antje Ziller, Jozef Al-Gousous, Aurel Radulescu, Martin A. Schroer, Clement E. Blanchet, Dmitri I. Svergun, Markus P. Radsak, Ugur Sahin and Peter Langguth
Cells 2020, 9(9), 2034 – DOI: 10.3390/cells9092034
Investigation of charge ratio variation in mRNA – DEAE-dextran polyplex delivery systems
C. Siewert, H. Haas, T. Nawroth, A. Ziller, S. S. Nogueira, M. A. Schroer, C. E. Blanchet, D. I. Sverg, A. Radulescu, F. Bates, Y. Huesemann, M. P. Radsak, U. Sahin, P. Langguth
Biomaterials, 2019; DOI: 10.1016/j.biomaterials.2018.10.020
Polysarcosine-Functionalized Lipid Nanoparticles for Therapeutic mRNA Delivery
S S. Nogueira, A. Schlegel, K. Maxeiner, B. Weber, M. Barz, M. A. Schroer, C. E. Blanchet, D. I. Svergun, S. Ramishetti, D. Peer, P. Langguth, U. Sahin, H. Haas
ACS Appl. Nano Mater. 2020, 3, 11, 10634–10645 – DOI: 10.1021/acsanm.0c01834
Further information and links
The work activities were supported by the German Federal Ministry of Education and Research (BMBF) and the German Research Foundation (Deutsche Forschungsgemeinschaft / DFG) as part of the Collaborative Research Center SFB 1066, as well as by the Max Planck Graduate Center (MPGC-Mainz) and the Lewis Trust.
The small-angle neutron scattering (SANS) experiments were carried out on the KWS-2 instrument at the research neutron source FRM II of the Technical University of Munich. As part of the Heinz Maier-Leibnitz Center, the instrument is operated there by the Jülich Center for Neutron Science.
The small angle X-ray scattering (SAXS) experiments were carried out on the P12 beamline operated by the European Molecular Biology Laboratory (EMBL) at the PETRA III synchrotron radiation source of the German Electron Synchrotron (DESY) in Hamburg.
Technical University of Munich
Corporate Communications Center
Contacts to this article:
Dr. Aurel Radulescu
Forschungszentrum Jülich
Jülich Centre for Neutron Science (JCNS-FRM-II)
Lichtenbergstr. 1, 85748 Garching, Germany
Tel.: +49 89 289 10712 – E-Mail