Topping-out ceremony for Siemens Technology Center at Garching Campus
New power for TUM's high-tech ecosystem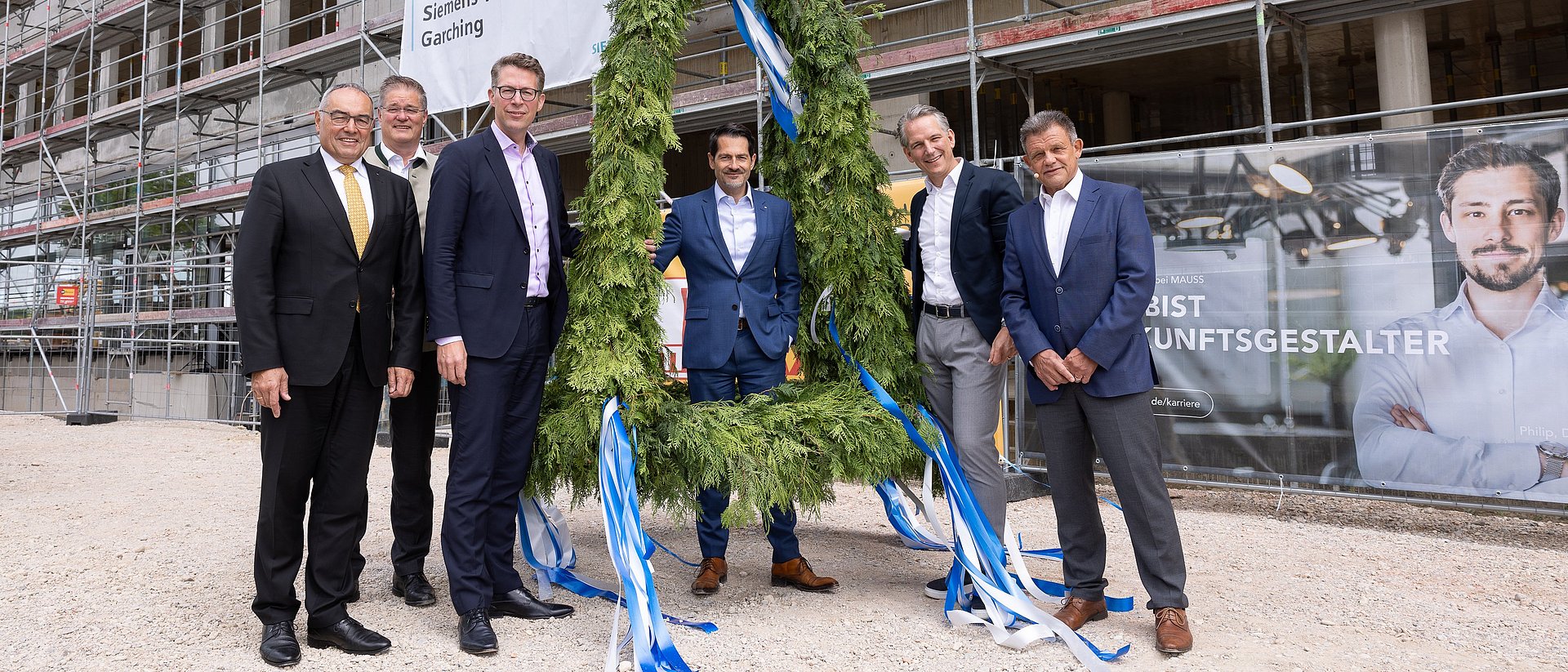 "I am very pleased to take a robust step forward in our Industry on Campus concept, with Siemens as an important strategic partner. This is a win-win situation, both for our students and researchers and for the employees of Siemens," said TUM President Prof. Thomas F. Hofmann. "The close proximity and new formats for intensified interaction promise to create unique synergies between science, business and innovative technological developments at our high-tech campus."
Bavarian Minister of Science and the Arts Markus Blume said: "The global company Siemens and TUM as a world-class university are growing together: At the Siemens Technology Center, bright minds from science and business will do research and work together under one roof. Two true champions are thus making the ground for innovation fruitful together – the perfect combination for inspiration, development and progress!"
"The closely networked partners of the research and innovation ecosystem will generate new perspectives for our researchers," said Peter Körte, Siemens Chief Technology Officer. "This means we'll be able to work shoulder to shoulder on solutions for the major challenges of the present and the future, while helping to shape digital, sustainable transformation. Today more than ever, we need 'technology with purpose' if we are to fulfill our responsibility towards future generations."
The Siemens Technology Center features approximately 13,000 square meters of modern and highly multipurpose space on four different stories and includes two inner courtyards. Current research projects can be presented to the general public in the lobby. In addition to a lecture hall which can be flexibly subdivided, the building will be also home to technical spaces such as laboratories, a conference zone, training and meeting rooms as well as modern workstations. Siemens is investing an amount in the mid-two-digit million range in the first construction phase. Completion is scheduled for 2023. A further construction phase is currently in planning.