Presidential Student Lunch
At the Presidential Student Lunch, students can discuss with President Thomas F. Hofmann about topics related to their studies.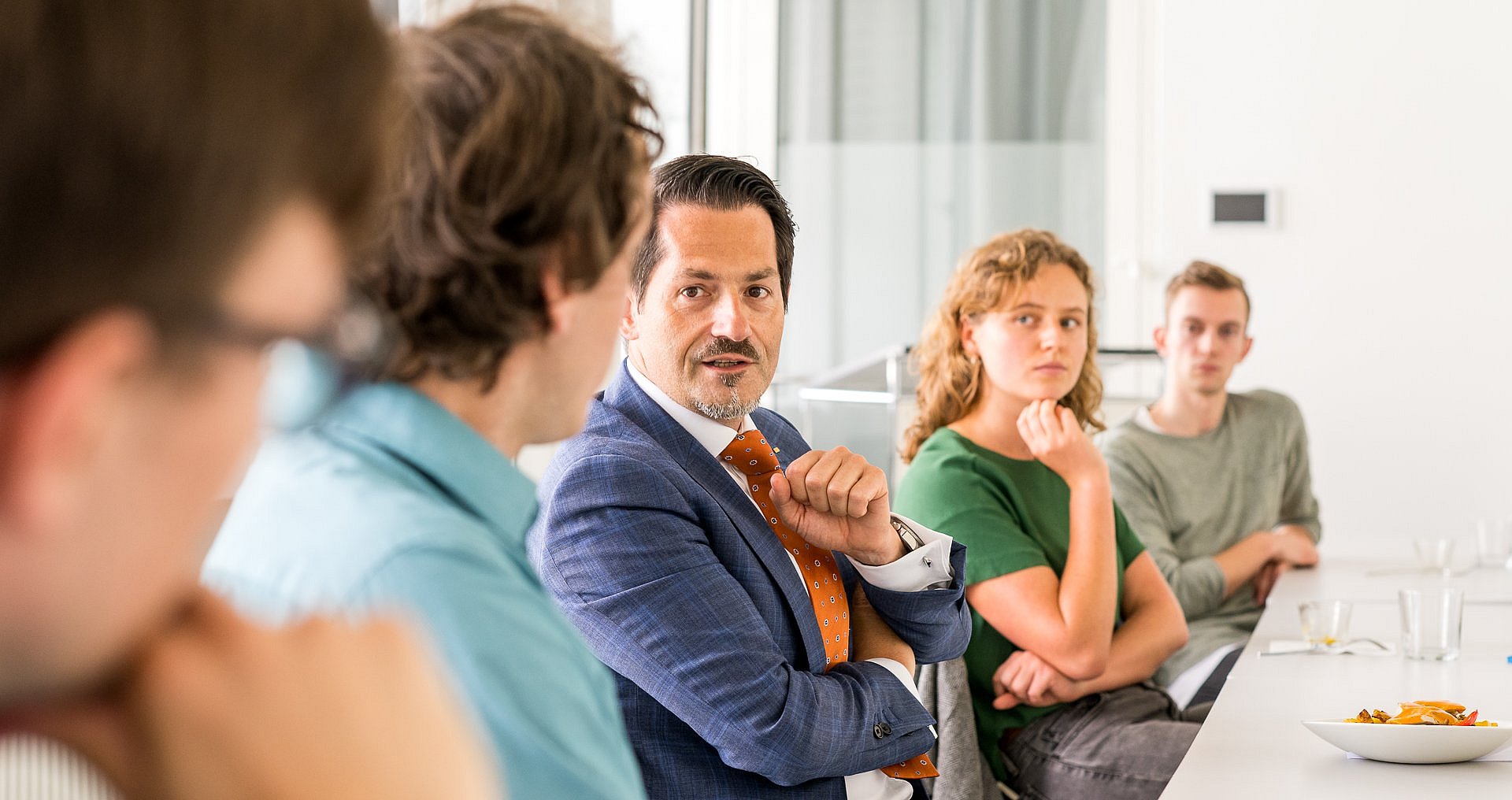 Discuss with the President
President Thomas F. Hofmann has introduced the TUM Presidential Student Lunch to promote the uncomplicated, direct exchange with students from all subjects. Making studies at our university a unique learning and life experience requires an interactive and trusting relationship between teaching staff and students no less than a culture of appreciation and the open exchange of opinions and ideas with the younger generation.
for students at TUM School of Life Sciences or students of degree programs offered in Freising