President Emeritus Wolfgang A. Herrmann
Innovative chemist and far-sighted academic policy maker: Wolfgang A. Herrmann was at the helm of TUM for 24 years.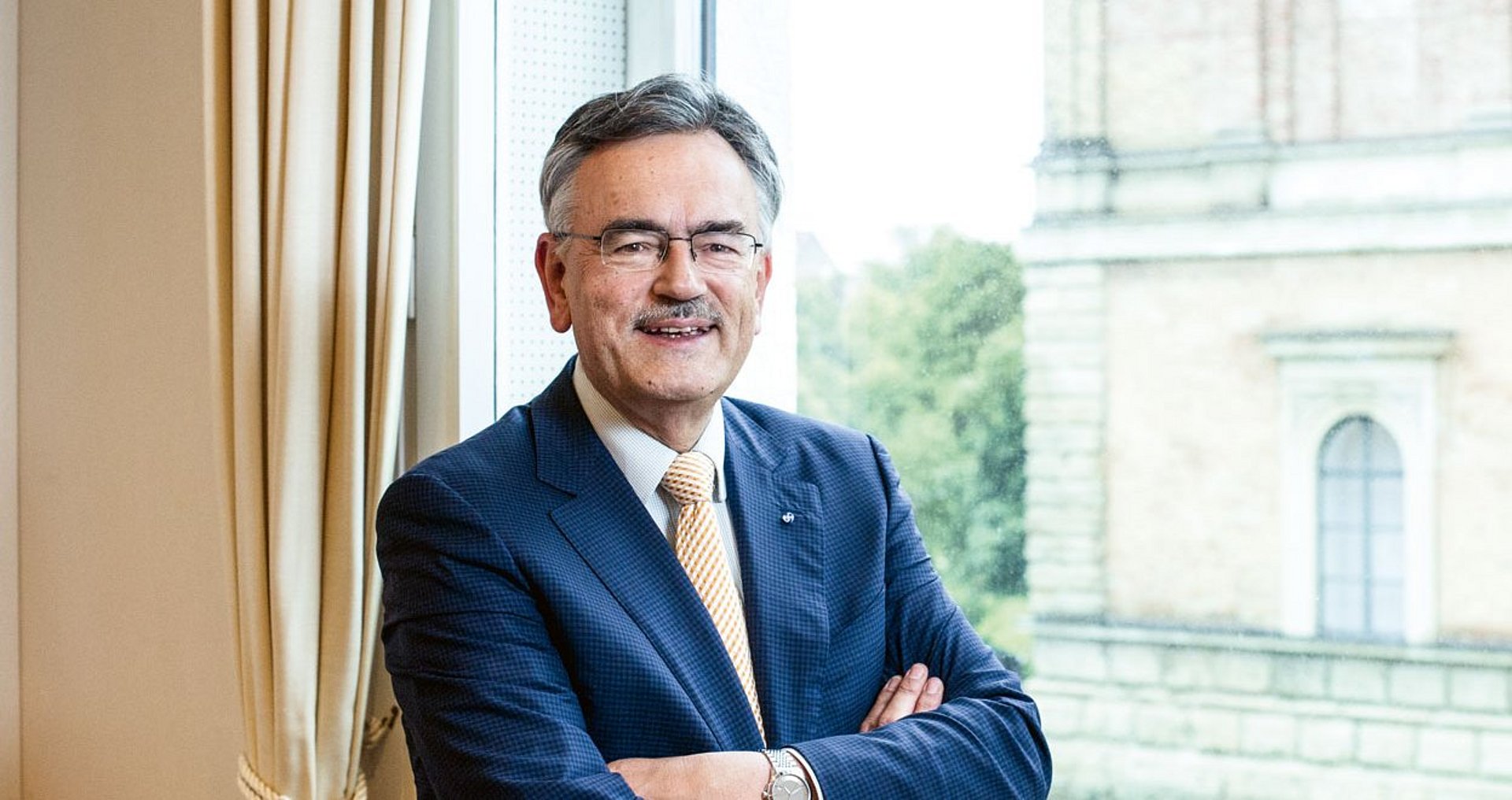 During his tenure as President from 1995 to 2019, Wolfgang A. Herrmann transformed TUM into a modern, open-minded university of international renown. He pursued a rigorous reform and revitalization policy, always challenging habitual thought patterns. This progressive outlook and willingness to embrace change has now become embedded into the entire university culture. TUM has become an entrepreneurial university dedicated to driving scientific progress in fields of study with the potential to bring sustainable improvements to people's lives and societies.
Modell of success: The Entrepreneurial University
Herrmann gave TUM greater autonomy and room to maneuver by introducing far-reaching university governance reforms. These were made possible by an "experimentation clause" in the new Bavarian Higher Education Act (Bayerisches Hochschulgesetz) of 1998, and they have proved ground-breaking for academia right across Germany. Today, TUM is regarded as one of the leading research universities in Europe and it has qualified as a University of Excellence continuously since 2006.
During his 24-year term of office, Herrmann decided to personally look after the appointment of new professors with the specific aim of attracting top academic talent to raise the university's profile. In total, he appointed nearly 500 new professors. By systematically expanding the university's international reach, he connected TUM with the world and made it increasingly appealing to overseas students and researchers. Important milestones included the establishment of the TUM Institute for Advanced Study and a campus in Singapore (the private limited company TUM Asia Pte. Ltd. as subsidiary of TUM), the TUM Campus Straubing, as well as the TUM Campus Heilbronn and TUM International GmbH.
TUM was the first German university to introduce a true tenure track appointment system based on the international model. It broke new ground in the training of doctoral candidates and the career paths of postdocs. By strengthening the role of social sciences (Munich Center for Technology in Society, 2012) and integrating the Bavarian School of Public Policy (HfP) into TUM in 2014, the university succeeded in building a bridge between science and engineering on the one hand, and the big questions currently facing society on the other. This interface forms the basis for its "human-centered engineering" and "future design" concepts for the Excellence Strategy 2019 .
During his term as President, the TUM locations of Singapore, Straubing, Heilbronn, Raitenhaslach and Berchtesgaden were opened and over 2.5 billion euro was invested in new buildings in Garching and Freising-Weihenstephan. In Burghausen, the TUM Science & Study Center Raitenhaslach was created in a former Cistercian abbey.
Continued commitment as President Emeritus
In his role as President Emeritus, Herrmann will use his national and international network for the benefit of TUM. As a board member of the non-profit TUM University Foundation, which he founded in 2010, he will help to promote academic talent and win TUM Partners of Excellence to support the university's fundraising efforts. In his role as non-executive chairman, he will support the development of TUM Asia Pte. Ltd. in Singapore (founded in 2001). As deputy chairman of the Skolkovo Foundation's board of directors (Moscow), he used his experience to strengthen economic and academic ties between Germany and Russia. Public trusts, businesses as well as political decision makers rely on his experience in educational and university policy.