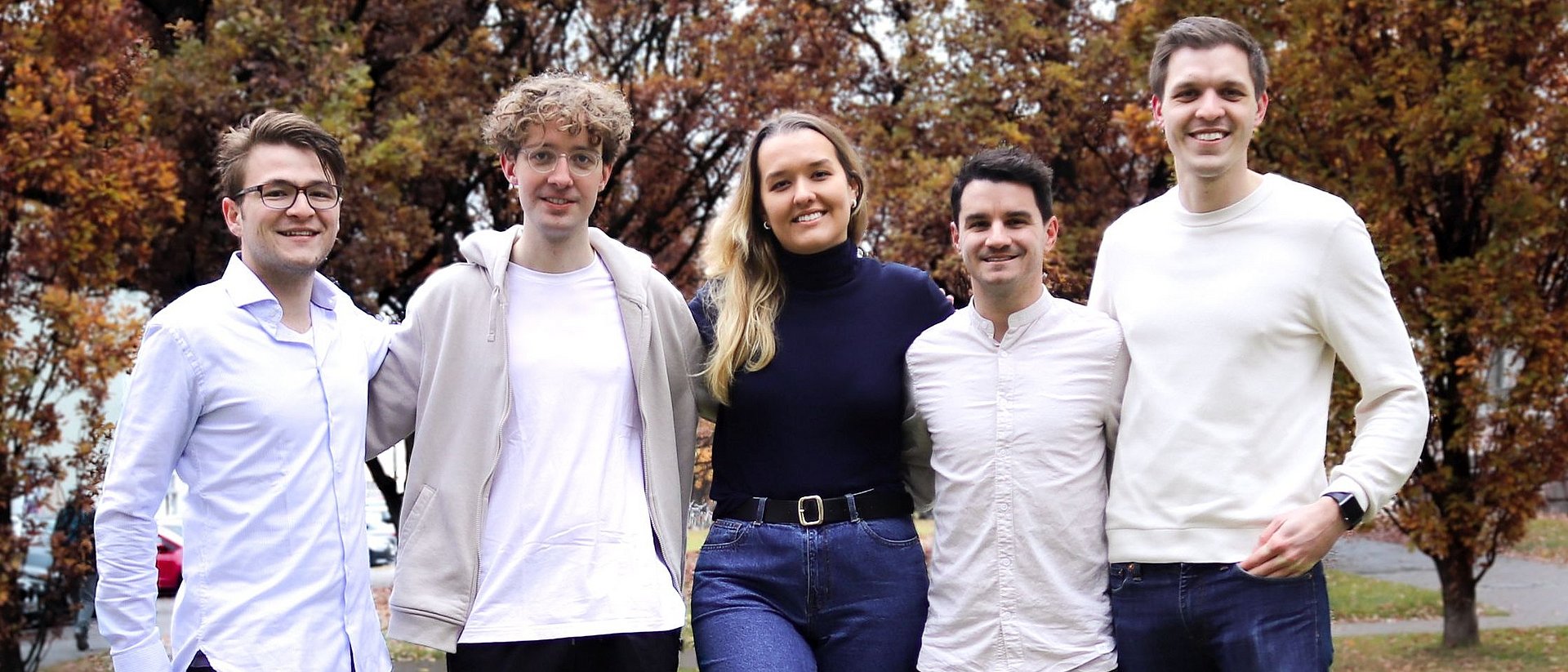 TUM Founder's Talk: numi solutions
What problem do you solve with your product?
At numi, we focus on optimizing operational supply chain decisions to make supply chains more resilient to external influences. To do this, we connect our software directly to our customers' ERP systems to generate targeted recommendations for supply chain improvement. These are edited by users directly in our UI and synchronized into execution systems, such as ERP or CRM systems. This can minimize inventory and throwaway rates and increase revenue through higher product availability.
What is the technology behind the product?
It is a software-as-a-service solution, which is highly scalable through a serverless architecture. We use the most advanced algorithms for the respective area of the supply chain to generate recommendations for action. For example, suppliers are analyzed by process mining algorithms, demand forecasts are generated by machine learning methods, and inventory decisions are optimized by reinforcement learning.
How did you come together as a team?
We, Moritz and Stefan, founded numi in June 2021. We both studied at the Technical University of Munich and met at a supply chain consultancy in Munich. There we transformed global supply chains with best-in-class technologies, developed supply chain software from scratch and executed quite a few supply chain digitization and transformation projects together.
What connection do your team members have to TUM?
Both we and our working students studied or are still studying at TUM. The Technical University of Munich prepared us perfectly for founding a start-up thanks to the high and broad level of education in various disciplines. Thanks to UnternehmerTUM and the TUM Venture Labs, start-ups like us also receive optimal support in the further development of an idea through to the marketing of the finished product.
What makes your idea unique?
In our time as consultants, we have observed that many of our clients continue to make their day-to-day supply chain decisions through Excel analysis, despite state-of-the-art supply chain planning software. One of the biggest pain points was always "firefighting", i.e. reacting to unforeseen events at short notice. This is where the idea for numi came from. A software that actively supports our customers in making decisions within the shortest possible time. By integrating it with ERP systems and optimizing all supply chain fields, we have thus developed an operating system for the supply chain organization.
What are the next steps?
As probably in any startup, the list of next steps is incredibly long. New customer acquisition, marketing, building and strengthening partnerships, competitions and recruiting take up a lot of time. On top of that, our team comes up with many product development ideas to generate even higher value for our customers. The feedback from our customers also helps us enormously to quickly integrate further analyses and functions into our tool.
How do you differ from your competitors?
Many of our competitors focus on individual parts of the supply chain, such as forecasting demand. With numi, we have developed a product that links all parts of the supply chain, uses the best algorithms for each area, and provides the user with collected information to make a holistic decision. Another differentiator is our focus on the short term horizon to suggest daily recommended actions for critical supply chain decisions so that supply chains run at their optimum. In addition, we have transferred many familiar elements from B2C applications into our software and presented them appealing. This has enabled us to achieve a high level of user acceptance that we have not seen in any other supply chain software.
Who in the team is responsible for which tasks?
In the meantime, the numi team has grown to five employees. Rufus is responsible for frontend and backend development and ensures high scalability. Yulia is our marketing expert with a background in supply chain management and, among other things, looks after our social media channels and supports the team in the sales process. Julius is developing a model for numi to reduce CO2 emissions in the supply chain through daily recommendations for action.