Fungal biotechnology as a driver of innovation for a biobased economy
How fungi are becoming the future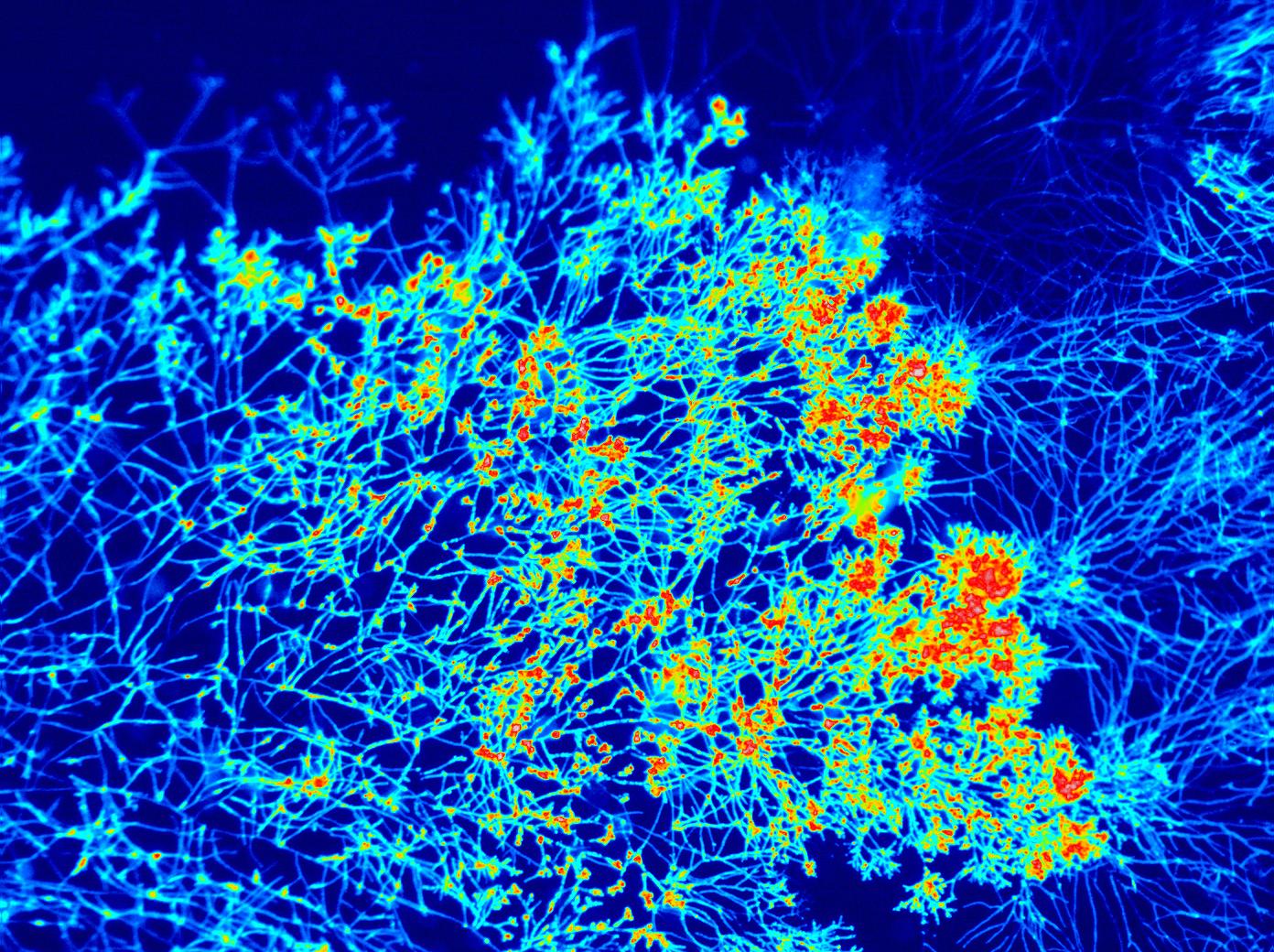 This policy paper, recently published by the pan-European think tank EUROFUNG headed by Professor Dr.-Ing. Vera Meyer (TU Berlin), summarizes the discussions taking place place between leading European and American researchers and global businesses.
The experts are in absolute agreement: Fungal biotechnology is a driver of innovation and growth for a range of industries and can help transform our petroleum economy into a biobased economy. Investing in this future technology will enable a sustainable change in how we live and work.
German Science Year 2020: Bioeconomy
Bioeconomy is the topic of the Federal Ministry of Education and Research´s Science Year 2020. Among the "thinkers of change" being showcased this year are Professor Dr.-Ing. Vera Meyer, head of the Chair of Applied and Molecular Microbiology at TU Berlin, and Professor Dr. Philipp Benz, Professor of Wood Bioprocesses at the TUM School of Life Sciences Weihenstephan at the Technical University of Munich.
"There are some six million different types of fungi worldwide, each of which has its own specific characteristics," explains Vera Meyer. "Some of these offer us today a unique opportunity to develop a new and innovative type of economy which is completely biobased and firmly committed to the principles of a circular economy and sustainability."
Meyer published the white paper Growing a circular economy with fungal biotechnology together with fellow-researcher Philipp Benz and other key figures within EUROFUNG. The white paper is the result of the second international EUROFUNG Think Tank, which was organized at TU Berlin in October 2019 by Meyer in her capacity as speaker of the consortium and which focused on research into industrial uses of fungi and the development of new production processes for bioeconomic products.
ungi are sustainable multi-talents and can be used in the production of food, medication, packaging, and clothing
"Very few people are aware that fungi today play a major role in the production of enzymes in a number of industries," explains Benz. "These include the production of food, washing detergents, paper, fuel, medicines and other products of the chemical and pharmaceutical industries. As such, our lifestyle today is unthinkable without fungal biotechnology, even if most people are not aware of this."
"This is why it is all the more important that we now describe in detail in our white paper the potential leap-frog innovations in fungal biotechnology we can expect next," adds Meyer. "We see it as a realistic scenario that it will be possible in the near future to produce textiles, packaging, furniture and even construction materials using fungi. In other words, on the basis of renewable vegetable raw materials from agriculture and forestry."
Fungal biotechnology is an innovation driver
The development of new products and production processes is extremely complex and requires intense interdisciplinary work and substantial investment. As such, one of the white paper´s goals is to make the general public, teachers, decision-makers in politics and industry as well as researchers from other disciplines aware of the future innovation potential of fungal biotechnology.
The white paper focuses in particular on how this biotech sector can contribute to achieving 10 of the United Nations´ 17 Sustainable Development Goals by developing further resource-based products. These goals include the production of sufficient food to feed the world population, clean water, affordable and clean energy from renewable resources as well as climate protection.
To provide an example: The production of one kilo of cotton requires 10,000 liters of water. The same quantity of textiles produced from fungi only requires 100 liters. Composites biotechnologically produced from fungi and plant biomass, such as straw or wood chips, can be used in the building materials industry and produce far less CO2 during production than conventional building materials such as concrete. They have the added benefit that they can also be composted after use.

EUROFUNG Consortium white papers, published by BMC, a part of the Springer Nature Group:
Meyer, V., Basenko, E.Y., Benz, J.P. et al. Growing a circular economy with fungal biotechnology: a white paper. Fungal Biol Biotechnol 7, 5 (2020).
https://doi.org/10.1186/s40694-020-00095-z
Meyer, V., Andersen, M.R., Brakhage A.A. et al. Current challenges of research on filamentous fungi in relation to human welfare and a sustainable bio-economy: a white paper. Fungal Biol Biotechnol 3, 6 (2016).
https://doi.org/10.1186/s40694-016-00 2 4-8
Further information and links
The EUROFUNG Consortium brings together leading universities from Germany and the rest of Europe as well as America, and global businesses working in the area of fungal biotechnology. It is a virtual forum consisting of 35 groups from academia and 10 groups from industry.
This is a joint press release of TU Berlin and the Technical University of Munich.
Technical University of Munich
Corporate Communications Center
Contacts to this article: