Groundbreaking for new Center for MS and Neurosciences building
United against multiple sclerosis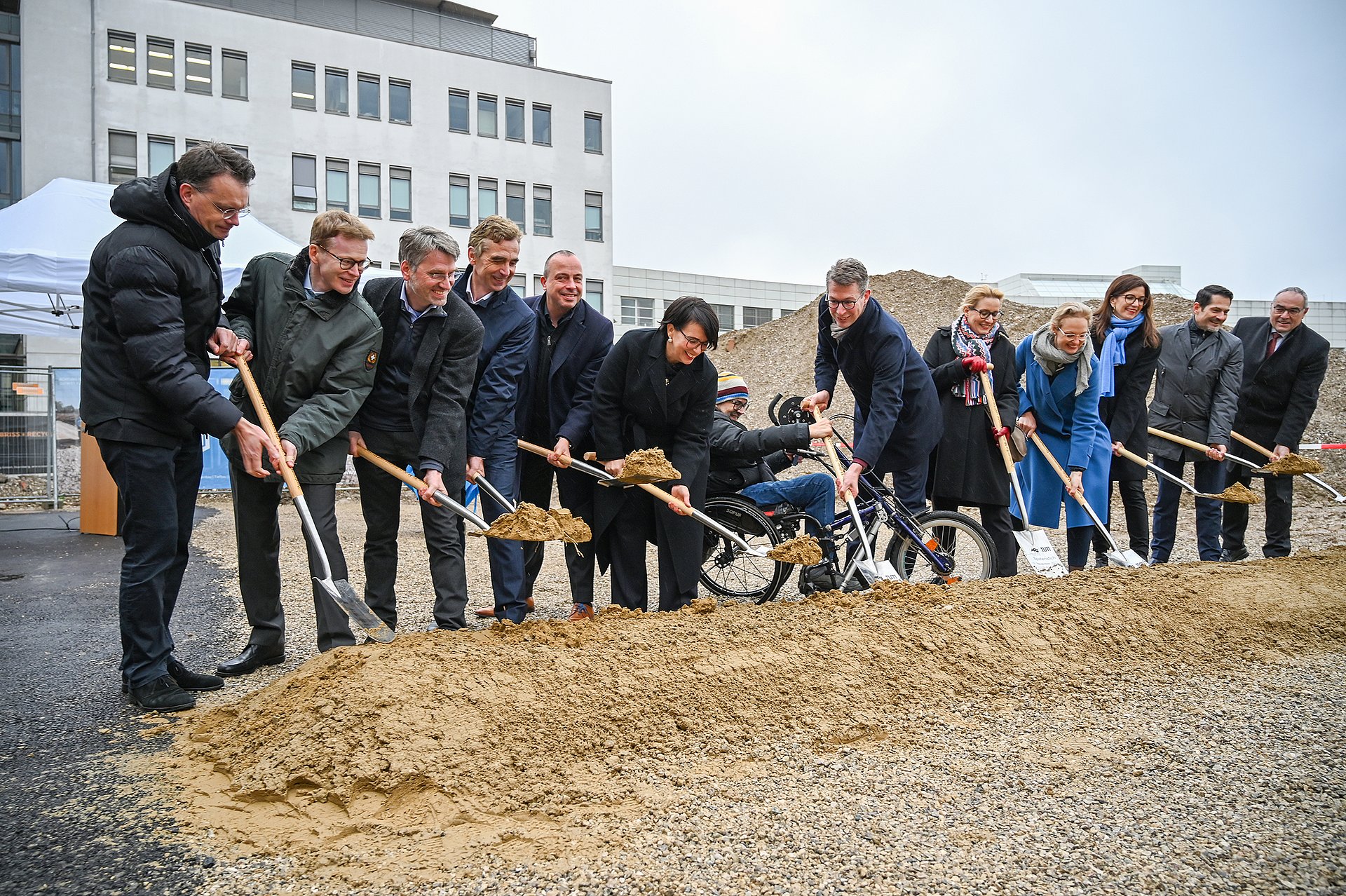 Over 250,000 people suffer from multiple sclerosis (MS) in Germany alone. MS is a nervous system disease which still cannot be cured. Every year approximately 15,000 new cases of MS are diagnosed. Consequently, there is an urgent need for intensive research and new therapeutic approaches.
At the groundbreaking ceremony Bavarian Minister of Science and the Arts Markus Blume stated: "A shovel-full of earth for a humanitarian act! Multiple sclerosis is the illness with a thousand faces. The new Center for Multiple Sclerosis and Neurosciences at the TUM Klinikum rechts der Isar will do everything possible to increase our understanding of MS and to find even better therapeutic approaches. Here we see high-end care uniting with cutting-edge research. My sincere gratitude goes out to the Klaus Tschira Foundation for their tremendous commitment!"
Further information and links
Multiple sclerosis (MS) is one of the most frequently occurring inflammatory diseases of the central nervous system. For reasons which are as yet still unknown, the body's own immune system attacks the outer protective sheaths of the nerve tracts. The loss of these protective sheaths damages nerve fibers in the brain and spinal cord and interferes with the transmission of neural signals. This results in symptoms ranging from numbness and disturbances in vision, coordination and concentration all the way to paralysis. Every year more than 2000 patients with multiple sclerosis are treated at the university hospital TUM Klinikum rechts der Isar. Scientists at the new Center for Multiple Sclerosis and Neurosciences will study the role of the immune system in greater detail and will look for the reasons that lead to the damage of these protective sheaths and of the nerve cells themselves. Their findings will open the door to new therapeutic approaches.