TUM student Roeya Khlifi is committed to equality and diversity
"If you want to do something, just do it"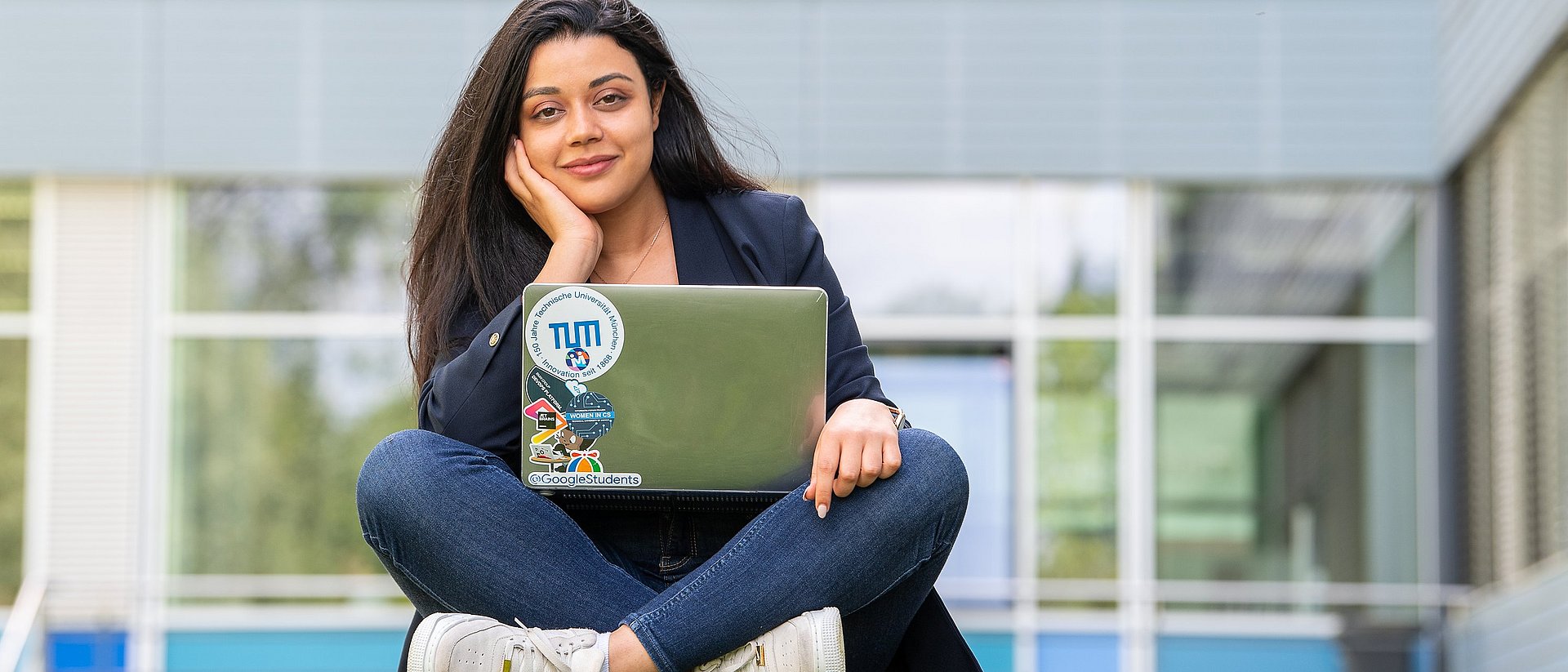 One day Roeya Khlifi receives an email from another female student who is thinking about dropping out. In lectures and labs she sees almost exclusively male students and hardly any women. Khlifi says that this was not a new experience for her: "I had been there, too, as the only woman in tutorials with 30 male students."
It's moments like these that reaffirm Roeya Khlifi's conviction that she is doing the right thing and that her commitment matters. They also remind her of the necessity of initiatives such as "Women in Computer Science @TUM", which aims to support and encourage women and other underrepresented groups in their studies. And that diversity must be prioritised as a goal in its own right.
Further information and links
Roeya Khlifi is 22 years old. She spent her childhood and teens in Tunisia and moved to Germany in 2018 after graduating from an elite science high school in Tunis. She spent the first eight months in Münster, getting her German skills up to the C1 level. Then she relocated to the Bavarian capital in the fall of 2019.
The forum "Women in Computer Science @TUM" publishes a newsletter with regular event updates. To subscribe: Women in Computer Science @TUM newsletter
The talent program "BayFID – Bayerns Frauen in Digitalberufen" is open every year to applicants ranging from secondary school students to experienced professionals. The only requirements: 18-30 years of age, primary place of residence in Bavaria. Next application deadline: June 12, 2022.
Technical University of Munich
Corporate Communications Center