Study on use of tablets in mathematics
Digital school books help low-achieving pupils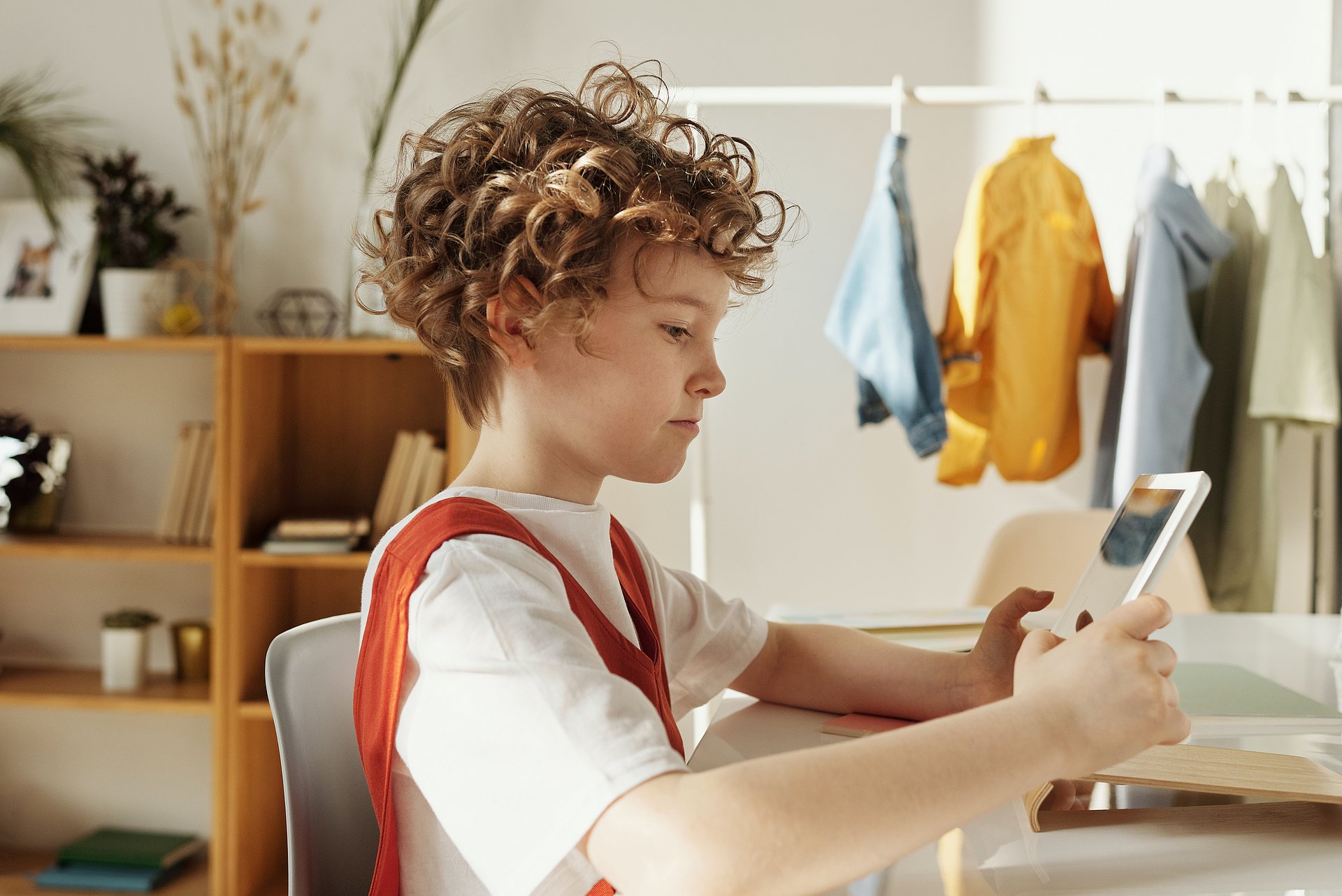 Fractions are considered one of the most challenging topics in mathematics classes for younger children. Many pupils have difficulty gaining a clear grasp of fractions, which are less accessible in many ways than natural numbers. For example, they have trouble seeing that eight ninths is less than seven sixths or understanding that, with multiplication, the result is not always greater than the initial number.
In general, educational research assumes that pictures of everyday objects such as a pizza cut into several slices are helpful for children. To use such visualizations to achieve a deeper understanding of fractions, digital media offer far more possibilities than traditional learning materials. However, there is debate as to how much the lessons can focus on this approach without neglecting the teaching of "actual" arithmetic skills. Second, there have been few empirical studies on the use of computers in real mathematics instruction.
Free eBook "Fractions. Getting in touch with rational numbers": https://www.alice.edu.tum.de
Reinhold, F., Hoch, S., Werner, B., Richter-Gebert, J. & Reiss, K. (2020).
Learning Fractions with and without Educational Technology: What Matters for High-Achieving and Low-Achieving Students? Learning and Instruction, 65, 101264. DOI: 10.1016/j.learninstruc.2019.101264
Further information and links
The "ALICE:Bruchrechnen" projects was carried out with the participation of the Heinz Nixdorf Chair of Mathematics Education (Prof. Kristina Reiss) and the Chair of Geometry and Visualization (Prof. Jürgen Richter-Gebert) at TUM. It was funded by the Heinz Nixdorf Foundation. The project "ALICE: Mathematiklernen gemeinsam unterstützen" is being funded by the SWM Educational Foundation.
Technical University of Munich
Corporate Communications Center
Contacts to this article: