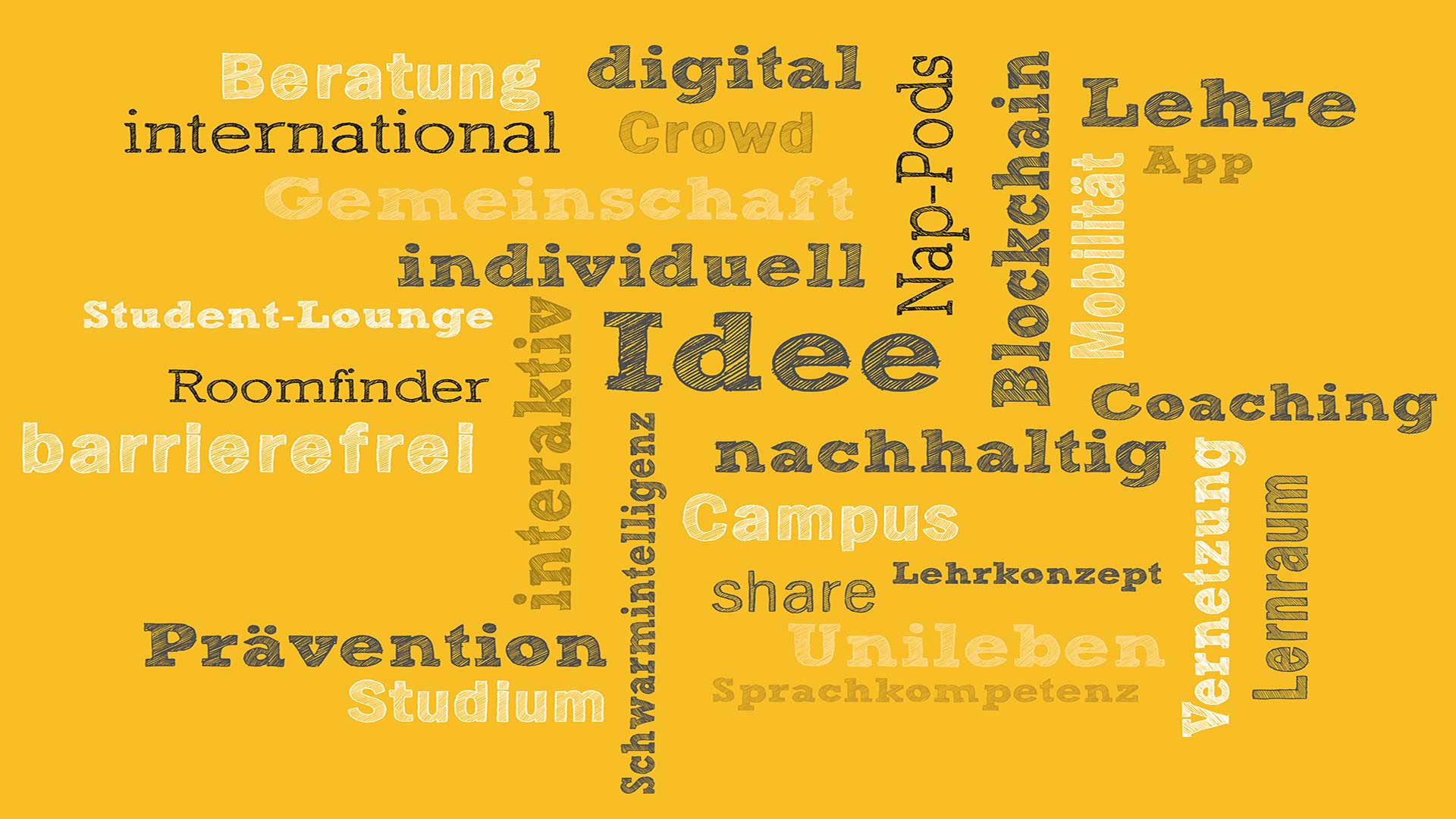 Academicus – Making Ideas Visible
More culture on campus, digital innovations for teaching or more room for bikes – since 2002, students, researchers, employees and alumni have been able to present their approaches for improvements in studies and teaching at the Academicus ideas competition. The best concepts are not only awarded € 500 each, they are also to be put into practice.
TUM is home to more than 40,000 students, 10,000 employees, countless alumni – and even more ideas. With your creative potential, you can contribute to making our campus even better.
Present your idea! Whether technical, social or didactic, any suggestion to improve teaching, studies and campus life is welcome.
All suggestions will be checked for their feasibility and evaluated by a jury. The most innovative approaches with the greatest benefit for the entire university will be awarded and will flow directly into new projects, accompanied by experts from TUM.
The winners of Academicus 2020 are expected to be notified in November.
Contributions for Academicus 2021 can presumably be submitted from 01.05.2021.
Winners of Academicus 2019
Once again we have received a staggering amount of ideas. Every single one was appraised and discussed by our jury.
In the end the jury has chosen four ideas, which are both innovative, creative and viable - and will hopefully contribute to make studying at TUM even better.
Two submissions share a common prize for their proposals to digitally direct streams of visitors and minimize waiting periods:
TUM Barometer, submitted by Habib Sellami (student)
Queue Tracking, submitted by Katrin Geigenberger (student)
Submitted by: Daniel Auer (staff member)
A proposal to add tags with qr codes to lecture halls and seminar rooms, enabling students and staff to quickly and directly report malfunctioning infrastructure.
Submitted by: Simiam Ghan (staff member)
Impulse to create spaces for music as catalyst to enrich the cultural life and atmosphere at TUM.