International Students
Studying in Germand takes preparation: How do I finance myself? How good does my German have to be? Where do I apply? How do I get to know other students? Here, we have compiled the most important things you need to know.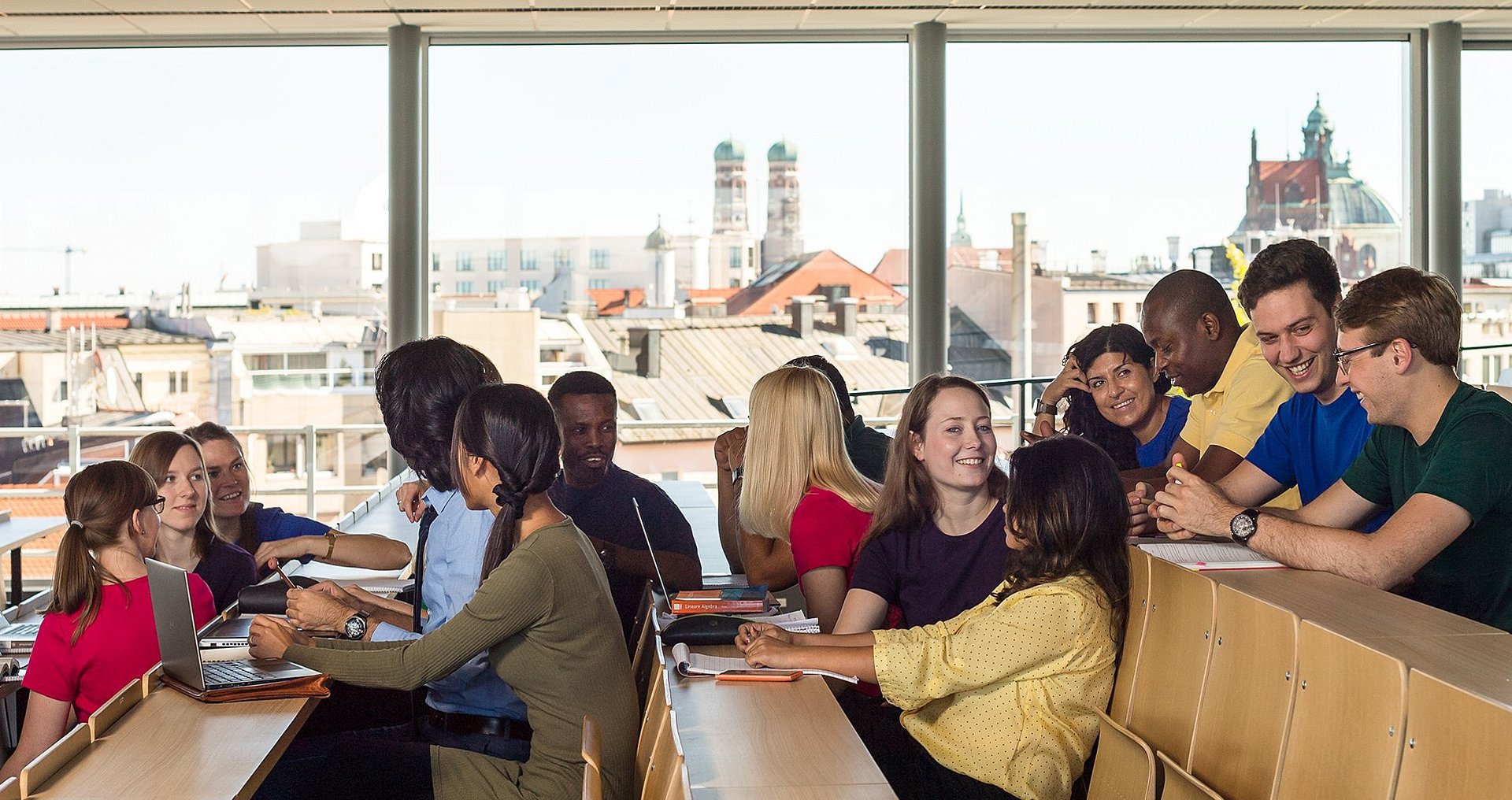 Current Information – Energy Saving and COVID-19
Saving energy in the winter semester 2022/23
The Technical University of Munich will remain open in the winter semester 2022/23. There are no plans to switch to online formats to save energy costs. Lecture halls, study rooms, laboratories and our other infrastructure will remain open. Please help us conserve energy in your daily life on campus.
COVID-19 in the winter semester 2022/23
There are currently no restrictions in university operations. We recommend wearing an FFP2 mask indoors if the minimum distance of 1.5m cannot be maintained.
Overview of energy-saving measures and recommendations for COVID-19 (as of 15.10.2022, PDF, 1MB)
Finding your Place of Study
We offer 182 degree programs, including plen­ty of them in English. Here you can find information about our de­gree programs.
You are interested in ap­plying for full or part-time study? Here you can find information about the process of applying and reg­is­tra­tion.
Starting an Exchange Study Program
You are enrolled as an exchange student (Erasmus, TUM-Exchange, partner universities) at TUM? The TUM Global & Alumni Office has compiled all important in­for­ma­tion about the exchange semester at TUM.
TUM offers a broad variety of exchange programs. It is the aim to raise the mobility of German students and to offer every student the opportunity of spending a term or completing an internship abroad.
Getting Acquainted on Campus
From the first-years' event via preliminary courses to campus tours and game nights: At TUM, there are numerous opportunities to get to know your studies and the university.
Settling into new surroundings is a lot easier if you have someone to call on for support. We will help you find someone to turn to.
Here you will find an overview of a wide variety of events aimed in particular at international students.
Taking part in leisure activities is a great way to get valu­able advice and enjoy a spot of your home culture here in Munich.
Language and intercultural skills have become "must-haves" for many jobs. Here you can find information about our services laid on for international students.
From finding a place in a dormitory to assistance with starting a career – here you will find a wide range of information on housing and employment.
TUMint Student Relocation Service – an all-inclusive onboarding package from TUM International GmbH with accommodation service for international students.
Student Advising and Information Services
+ 49 89 289 22245
studiumspam prevention@tum.de
Please observe the e-mail etiquette.
Personal advising sessions with General Student Advising by appointment.