2018 TUM IdeAward for concepts for poultry farming, energy storage technology and food industry
Science's best business ideas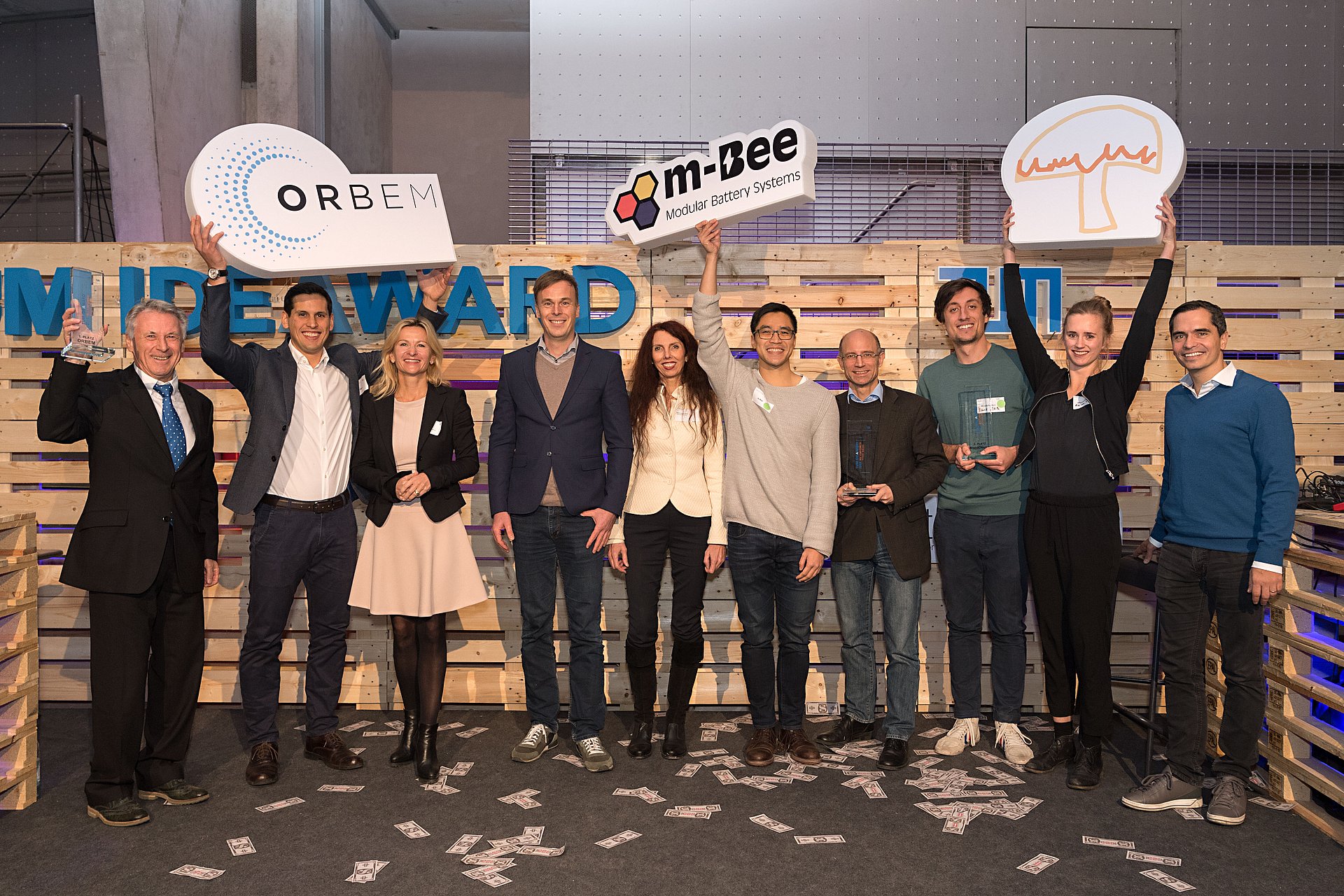 Since 2012 TUM, Europe's leading center for innovation and business creation UnternehmerTUM and the Zeidler Research Foundation present the TUM IdeAward. The prize is intended to motivate scientists to develop their inventions and discoveries into marketable products. The winning teams receive cash prizes totaling 37,500 Euros from the Zeidler Research Foundation and coaching sessions with TUM´s start-up advising and UnternehmerTUM. This year's event was organized together with the TUM Speakers Series. 50 teams had submitted their concepts, the ten most promising were presented at yesterday's awards ceremony and the three best received awards:
1st Place: ORBEM
The AI-driven imaging method ORBEM GENUS makes it possible to determine the sex of poultry embryos still in the egg. The technology is based on Magnetic Resonance Imaging and enables contactless investigation and automatic sorting of the eggs according to their fertilization state or the sex of the chick. This eliminates killing of day-old chicks and makes it possible to bring investigated unfertilized eggs to market instead of disposing of them.
2nd Place: m-Bee
Today´s battery storage systems consist of permanently connected passive battery modules. m-Bee's new performance electronics changes all this by using highly-dynamic circuits to generate real alternating current. These active modules can cut total costs and the danger of system failure and make it possible to fully exploit the storage capacities of batteries.
3rd Place: Woodchicken
Woodchicken produces an innovative vegan meat substitute based on mushrooms, specifically the Laetiporus mushroom, which because of its fibrous texture and its flavor is also referred to as "Chicken of the Woods". This mushroom has not as yet been commercially cultivated. The process developed by Woodchicken now makes it possible to produce the mushrooms in food-grade quality.
Comprehensive support at the Entrepreneurship Center
TUM and UnternehmerTUM support spin-offs at the research campus Garching's Entrepreneurship Center from the first idea to the IPO with a range of services unique in Europe. Here start-up teams find an extensive range of opportunities for support, personal exchange with entrepreneurship researchers and access to a robust network of technology and industry sector experts and investors. Office space and a publically accessible high-tech prototype workshop, the UnternehmerTUM MakerSpace, round out the service range available to corporate founders.
Technical University of Munich
Corporate Communications Center