President's information for employees
Restricted operations extended until 17 April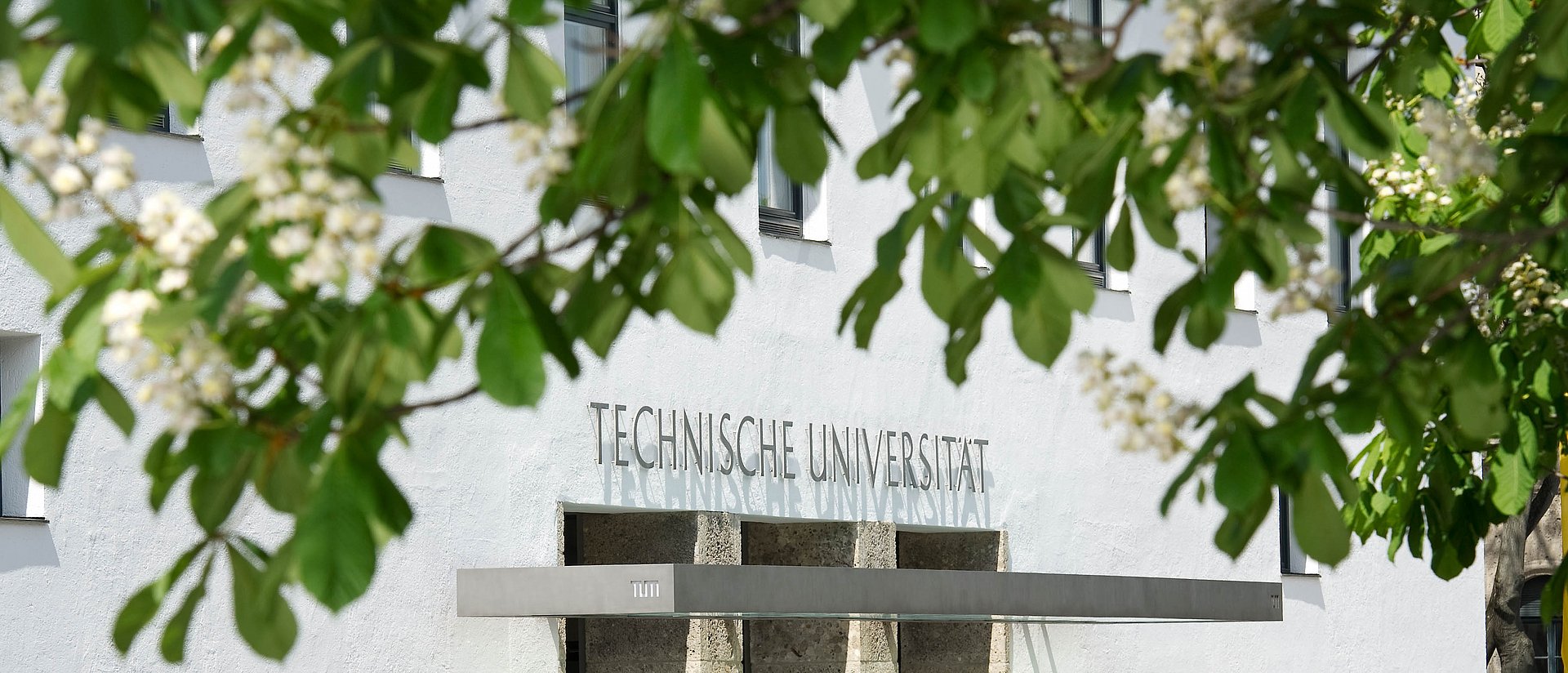 We all face unprecedented challenges to our work and private lives in the face of this corona pandemic. Rising to meet them requires our strength, flexibility, and ingenuity. In this period of mandatory social distancing, that feel so strange and unfamiliar to all of us, it is more important than ever that we remain connected and committed to our community.
Regrettably, our options for much needed personal exchange are limited under these difficult circumstances. Therefore, I would like to inform you on some latest developments at TUM:
Our TUM Students and employees show solidarity in action. Physicians, nurses and a various employees with experience in the provision of care and emergency treatment from all areas of TUM have offered their assistance to our university hospitals Munich rechts der Isar and the German Heart Center Munich, as well as to the public health departments. Over 300 students of the TUM School of Medicine have stepped up to volunteer in our clinics to support in the provision of care to infected patients through their personal efforts in their capacity as graduate assistants.
We are helping to procure personal protective equipment. As President, I remain in close communication with our university hospital rechts der Isar. We have provided support to purchase much needed supplies, such as breathing masks to protect health workers from infection. In the current situation, we sometimes have to revert to unconventional measures – we are currently working with UnternehmerTUM to explore the possibility of producing protective clothing ourselves for our hospital.
We conduct research to provide solutions. Our experts in medicine and life sciences are working hard to develop new rapid tests and life-saving medications to respond to the virus. Our university hospital Klinikum rechts der Isar recently launched a clinical trial to test potential drugs in the fight against Covid-19 infection.
We provide the public with expert information. Our renowned virologist, Prof. Dr. med. Ulrike Protzer, advises the Free State and the Federal Government with scientifically sound recommendations for the containment of the corona pandemic. Every day, specialists from TUM and our university hospital Klinikum rechts der Isar appear in the media to provide reliable expert information on the corona virus, research on drugs, and the effects of the pandemic in medical, economic and ethical terms.
We are accelerating the digitalization of teaching to ensure the start of summer semester 2020. Restricted operations at TUM resulting from the spread of the virus hold consequences for our students and our teaching. It is incumbent upon us to expand our digital potential in teaching, both quickly and effectively. We are working at top speed to bring modern digital learning tools, interactive teaching methods and new forms of remote examination to our 42,000 students in an effort to minimize potential complications for the rapidly approaching summer semester.
We support the local economy. Together with UnternehmerTUM and TUM Start-ups, we have launched the Manage-and-More program to support the local economy in these precarious economic times.
WirVersusVirus. More than 10 teams from TUM, in many cases supported by physicians from the Klinikum rechts der Isar, participated in the #WirVersusVirus hackathon organized by the federal government to foster the potential of digitalization to keep us positively connected in times of social distancing. It was an open call for creative ideas, programs and digital projects from many spheres of life that might help in dealing with the corona pandemic. We will soon hear more of the best ideas – all of the projects will be available for viewing on YouTube.
As you see, the crisis has already prompted some pretty creative and heart-felt responses from our community – and everyone's support is needed! Times like these remind us of the value of our university community. On behalf of the TUM Board of Management, I extend my deepest gratitude to all of you for keeping the university up and running through your tireless efforts.
Our particular thanks goes to our essential administrative staff in the offices of human resources and finance, as well as property management, who maintain operations despite severe restrictions in their ability to work on-site.
We especially thank those of you working steadfastly to rapidly expand our capacity for online teaching for the summer semester with the latest digital learning tools, interactive formats and new forms of remote examination for our students.
Many thanks goes, as well, to all of you working diligently from home, whether as a preventive measure due to illness or to care for your children, since the introduction of restricted operations.
Our greatest debt of gratitude and respect must be paid, however, to all those providing medical care in this critical situation – the many doctors, nurses, care providers and other employees in general care, intensive care and diagnostic units. They are giving all the best around the clock in the fight against Covid-19 and in the treatment of those afflicted with the disease – in spite of the dangers to their own health. They deserve the thanks of our entire TUM community!
I will keep you informed of all further developments. For now, I wish you and your families continued health and hope to see you all again in good spirits in the not-too-distant future.

Thomas F. Hofmann
President
Further information and links