International enrollments at new all-time high
TUM grows to 48,000 students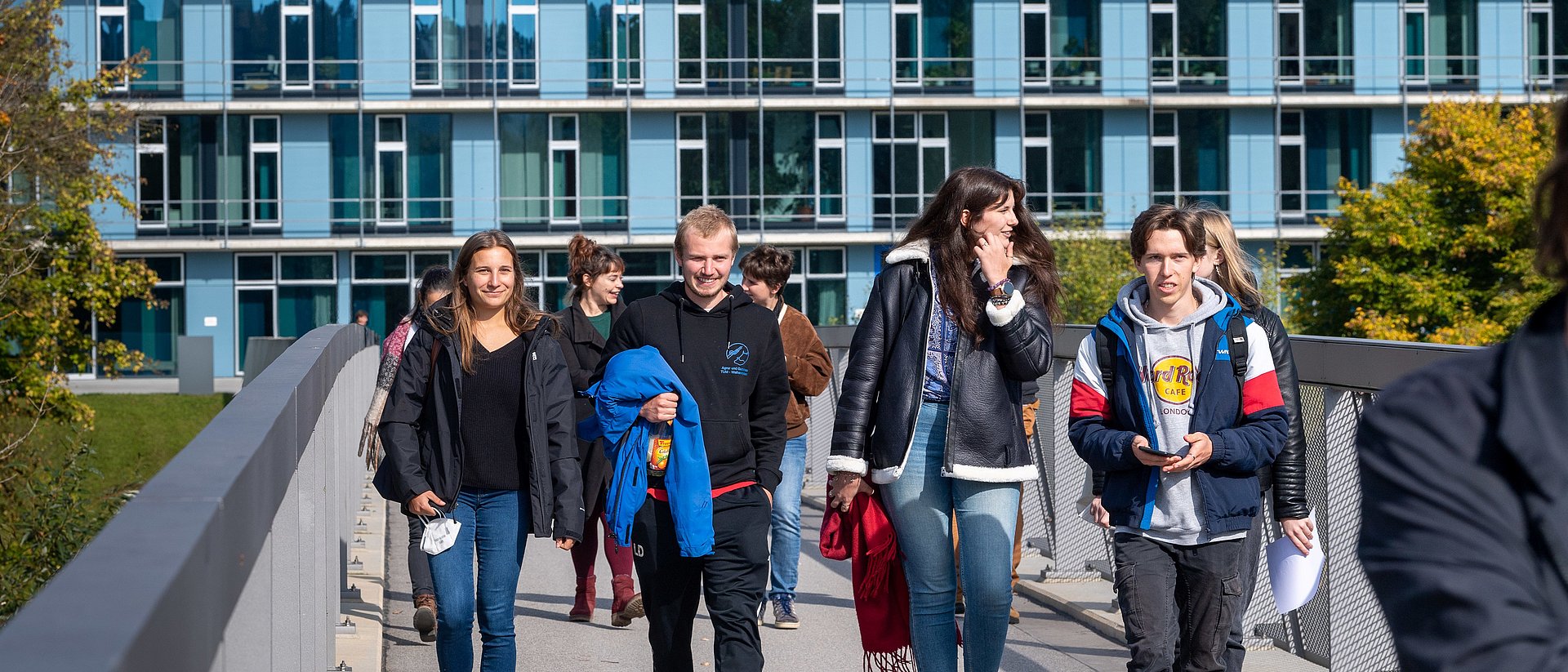 Next Monday, as in the previous two years, approximately 7,300 students will begin their first semester in a bachelor's program or in other undergraduate programs. For the first time, more than 2,000 undergraduates from abroad will be starting at TUM. Record numbers of international students have also enrolled in master's programs, with around 3,300 of the 5,600 new enrollees coming from outside Germany. Counting the students newly registered in higher semesters, the number of young talents pursuing studies at TUM now reaches 48,000 for the first time.
"Marketplace for knowledge"
Students and teaching staff are returning to the campus for the winter semester. Most seminars will again take place in person, especially those involving hands-on activities such as project teamwork and interactive teaching methods. At the same time, TUM will utilize the strengths of digital channels where appropriate. With suitable course contents, students can work wherever and whenever they wish. This leaves more time to collaborate with others on campus.
"We're delighted to see life returning to campus," says TUM President Thomas F. Hofmann. "We see our university as a marketplace for knowledge, for which the creative exchange of ideas and critical discussions are essential elements. Over the past three semesters we have all seen how much those aspects depend on face-to-face contact. However, our experiences have also confirmed that the modernization of teaching with fascinating digital tools is the right path forward – a path that we were pursuing long before the pandemic. The future will belong to the optimal combination of in-person and online teaching."
Special teaching formats due to the pandemic
Impressively confirming the ideal preparation that TUM students receive for the career world are its strong showings in the Global University Employability Ranking. In the most recent edition of these rankings, in which employers rate the quality of graduates, TUM placed 12th worldwide. To offset the difficulties caused by the pandemic, TUM has created numerous special teaching formats. These include targeted preliminary courses in small groups, optimized teacher/student ratios in workshops, and mentoring and buddy programs.
For all in-person lectures and events, TUM has of course organized infection control measures. Walk-in vaccination clinics for students and staff will again take place at several TUM locations over the coming days. No appointment is needed.
Further information and links
New degree programs at TUM
Technical University of Munich
Corporate Communications Center