Praemium Imperiale awarded to TUM professor
Francis Kéré receives prestigious arts prize for his life's work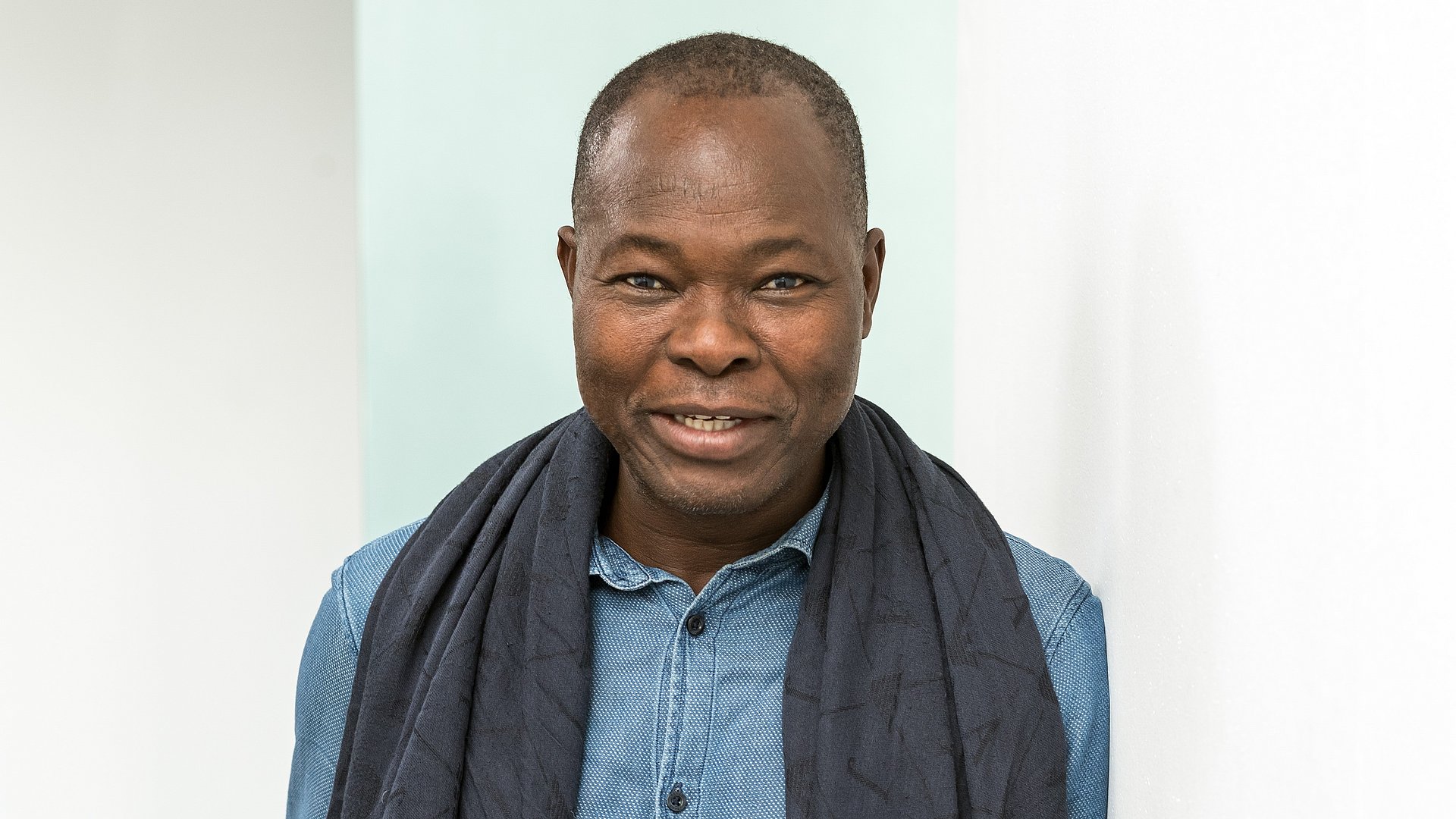 Kéré has been TUM Professor of Architectural Design and Participation since October 2017. "Germany is my intellectual home and I respect TUM as an institution which embodies this," says Kéré regarding his work at TUM.
Prof. Thomas F. Hofmann, President of TUM, offers his congratulations: "We are very pleased to have Francis Kéré at TUM as one of the most prominent and influential contemporary architects. His unique work, which focuses on the future of our planet as a whole, is a tremendous inspiration for students in particular, but also for our university as a whole."
German President Steinmeier also congratulate
German President Frank Walter Steinmeier was also among those to congratulate Kéré: "Your work is absolutely moving! Your architecture unites functionality, sustainability, techniques of traditional artisanry and esthetics. Ecology is of great importance to you. In realizing your projects you focus equally on the concerns of nature and the needs of humans – regardless of what, where and for whom you build."
Kéré, as a representative of socially responsible architecture, is known for his focus on selecting sustainable materials and resource-efficient construction techniques. In almost two decades Kéré earned a reputation as one of the most important architects among his contemporary peers. "I want my buildings to offer protection, comfort and inspiration. And I hope that the individuals who pass through them gain much more than just walls surrounding them and a roof over their heads. I am extremely grateful to everyone who makes it possible for me to do this by assigning me projects, asking me to teach and by supporting my Foundation," says Kéré. "As an architect I want to do more than just build, I want to create a space which serves the people that use it."
Among Kéré's most famous works are his proposal for the building of the Burkina Faso National Assembly in Ouagadougou, the Léo Surgical Clinic & Health Centre in Léo, Burkina Faso, the Serpentine Pavilion 2017 in London as well as a public gathering pavilion for the Coachella Valley Music and Arts Festival (2018). the cornerstone for the National Assembly in the West-African nation of Benin was laid in April 2021, followed in 2022 by the Goethe-Institut in Dakar, both buildings designed by Kéré. In his "Kéré Foundation" Kéré works for the implementation of sustainable architecture in Burkina Faso. In 2017 the TUM Architecture Museum exhibited the architect's first monographic presentation, attracting over 50,000 visitors
Praemium Imperiale as an important arts prize
Each year the internationally renowned "Praemium Imperiale" prize honors individuals or groups who have made outstanding contributions to the progress and promotion of artistic fields. The prize was originally created by the Imperial House of Japan in honor of the late Prince Takamatsu. The Praemium Imperiale is endowed with 15 million Yen and is presented by the Imperial House of Japan at a festive fall ceremony in Tokyo.
This year's honorees, in addition to architect Francis Kéré, include the installation artist Ólafur Elíasson, painter Vija Celmins, Jazz musician Wynton Marsalis and theater artist Robert Wilson.