Study reveals motives driving entrepreneurs
From self-interest to the social enterprise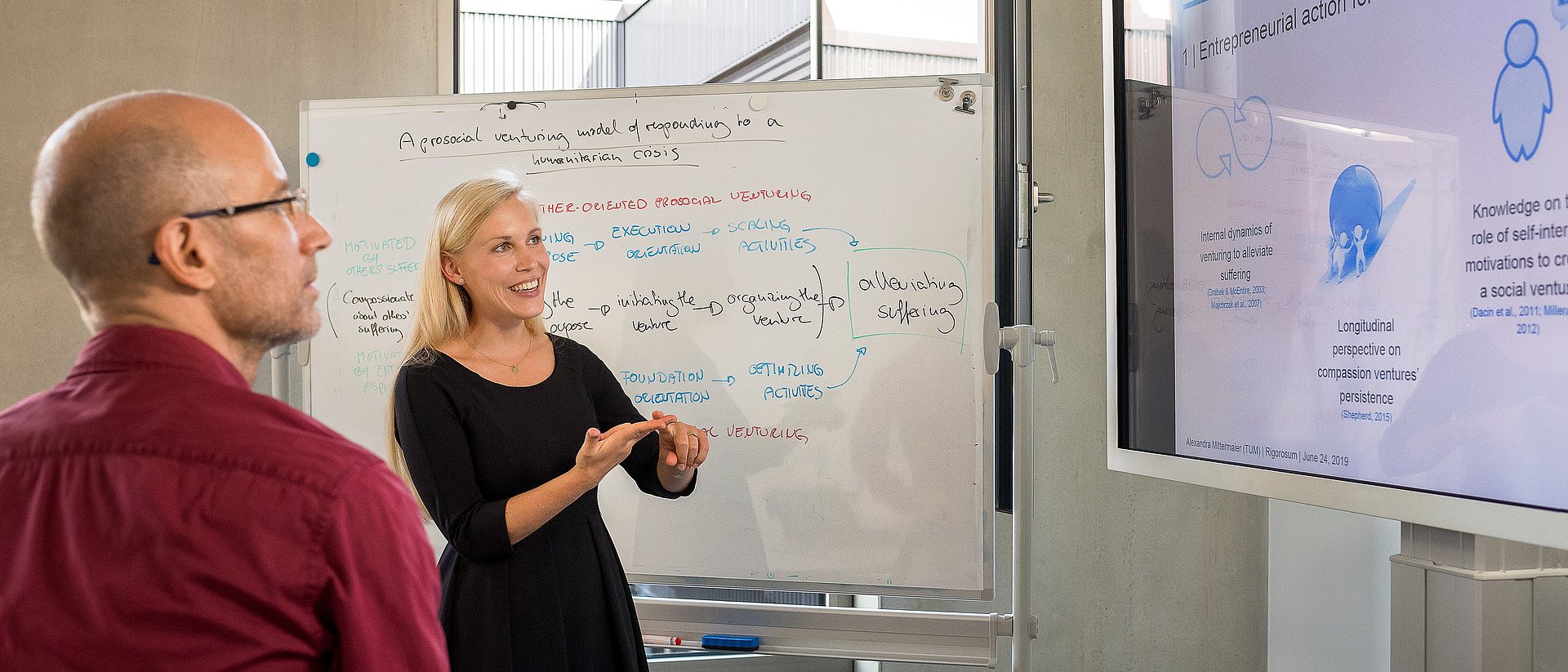 Social enterprises offer products and services intended to have a lasting impact on social problems. They seek to serve the common good and reinvest any financial returns. Research has confirmed the widespread belief that they tend to be launched by people with a strong sense of empathy. But researchers have recently questioned whether a prosocial outlook provides the sole explanation for why social enterprises are founded.
To explore this question, a team of researchers at the Technical University of Munich (TUM) and the University of Notre Dame spent eight months studying 13 social enterprises established in the Munich area in 2015 after the arrival of thousands of refugees. The companies arranged private housing, trained refugees for certain jobs, prepared them for appointments with the authorities, set up internet connections in accommodations, operated a bicycle repair shop and organized the distribution of donations, among other activities. The research team conducted interviews with the founders and with staff, volunteers and refugees, watched the start-ups at work, and analyzed company materials such as presentations and reports.
Mittermaier, A., Patzelt, H., Shepherd, D. A. (2021). Motivating Prosocial Venturing in Response to a Humanitarian Crisis: Building Theory From the Refugee Crisis in Germany. Entrepreneurship Theory and Practice. DOI: 10.1177/10422587211025233
Mittermaier, A., Shepherd, D. A., Patzelt, H. (2021). We Cannot Direct the Wind, but We Can Adjust the Sails: Prosocial Ventures' Responses to Potential Resource Threats. Organization Science. DOI: 10.1287/orsc.2021.1465
Further information and links
In a second study with some of the same start-ups, the research team investigated how the social enterprises have coped with changes in the public mood following several violent crimes committed by refugees. They identified several successful strategies in such situations for maintaining the external resources that social enterprises have to rely on much more than other companies, such as volunteer support and donations. For example, some companies worked to boost the identification of volunteers with the organization by involving them more in decisions.
Technical University of Munich
Corporate Communications Center
Contacts to this article: