Synthesia valued at over one billion dollars
TUM Spin-off reaches unicorn status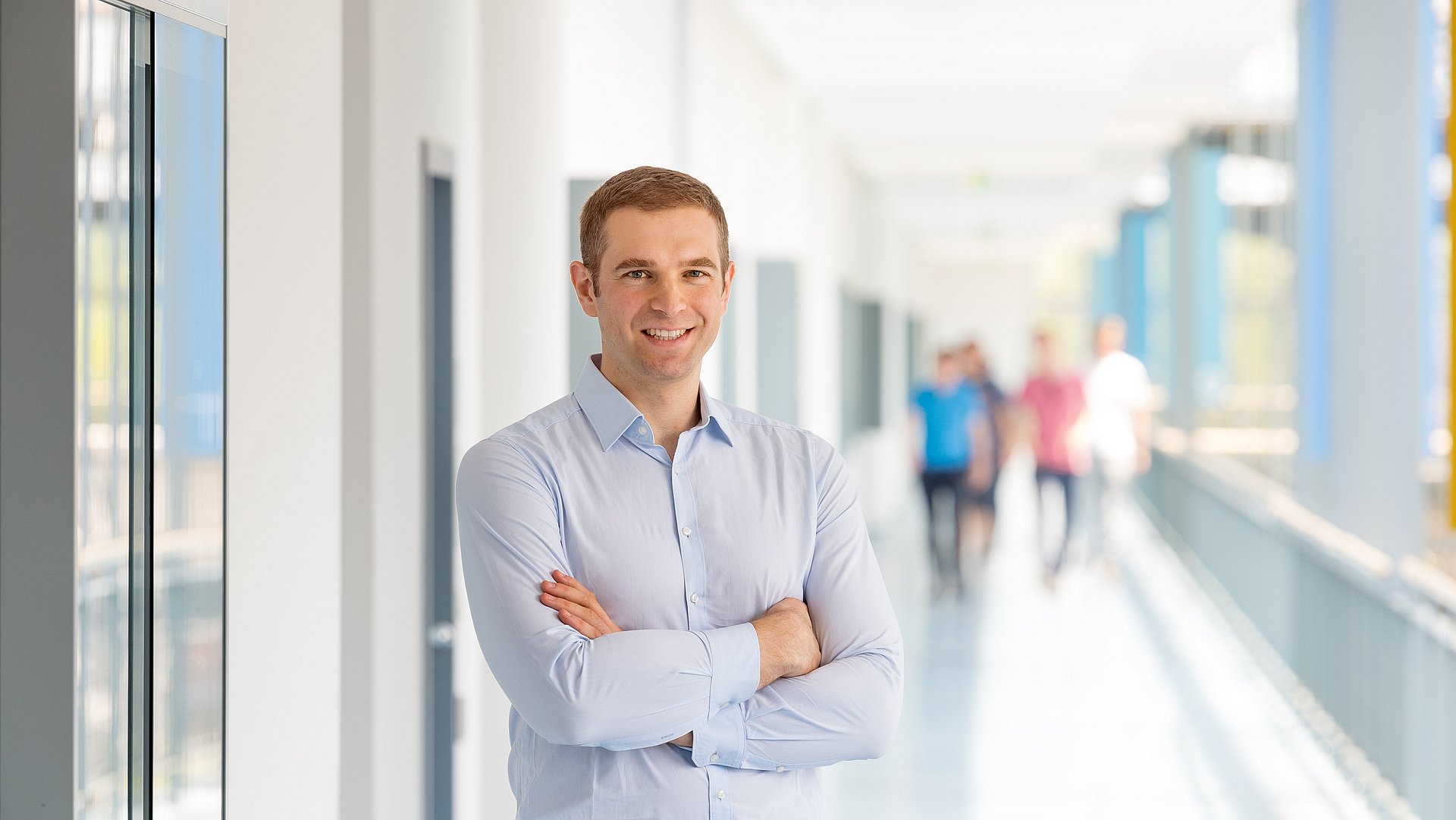 Synthesia was established in 2017 by Matthias Niessner, a professor of visual computing at the Technical University of Munich (TUM), in collaboration with a researcher at University College London and two companies.
Following a financing round that secured 90 million dollars in funding, the company earned the status of 'unicorn' – the name given to start-ups that reach a valuation in excess of one billion dollars without a stock market listing.
Synthesia makes it possible to create content – known as synthetic media – by using AI. This fundamentally simplifies video production. Users can choose among adaptable video templates and 140 AI avatars. The avatars are intended to stand in for real actors, and are remarkably convincing, both in terms of facial expressions and voices. This enables users to create learning videos without special skills or video production equipment.
To prevent the manipulation of video content, the ethical aspects of AI and the prevention of deepfakes are top priorities for the company. Videos are closely inspected for misinformation, unintentional distortions or representations of individuals without their consent.
The start-up, with headquarters in London, currently has 200 employees and further locations in Munich, Copenhagen, New York and Amsterdam. Synthesia counts numerous renowned companies among its customers.
Visual computing is the focal point of Prof. Matthias Niessner's research. He creates 3D models of real environments, which he processes and analyzes using machine learning methods. His goal is to reconstruct virtual worlds to a point where they cannot be distinguished from reality. In addition, Prof. Niessner has developed the FaceForensics software, which makes it easier to detect the manipulation of videos in the online world.
The 11 current unicorns established by TUM alumni and researchers include Celonis, which provides process mining software that helps companies to analyze their digital business process, Lilium, a startup working to develop an electric flying taxi, and Personio, which offers software to digitalize HR processes. With a valuation of $10 billion, Celonis has actually achieved decacorn status.
Every year around 70 technology-oriented companies are founded at TUM – at the center of one of Europe's most innovative deep tech ecosystems.
Further information and links
TUM and UnternehmerTUM, Center for Innovation and Business Creation, provide programs tailored to the various phases of building a business – from creating the business model to management training, and from market entry to a possible IPO. The TUM Venture Labs offer an entire research ecosystem for start-up teams working in important scientific fields. Up to 30 teams can use the TUM Incubator to prepare for the launch of their companies. Through its own venture capital fonds , UnternehmerTUM invests in tech companies displaying strong potential. Meanwhile, with MakerSpace, it provides a 1500 square meter high-tech prototype workshop.
Technical University of Munich
Corporate Communications Center
Contacts to this article:
Prof. Matthias Nießner
Technical University of Munich
Professor for Visual Computing
niessner@tum.de