Our magazines and other publications
Living, learning, researching – it's all happening at TUM. Our publications capture this diversity to perfection.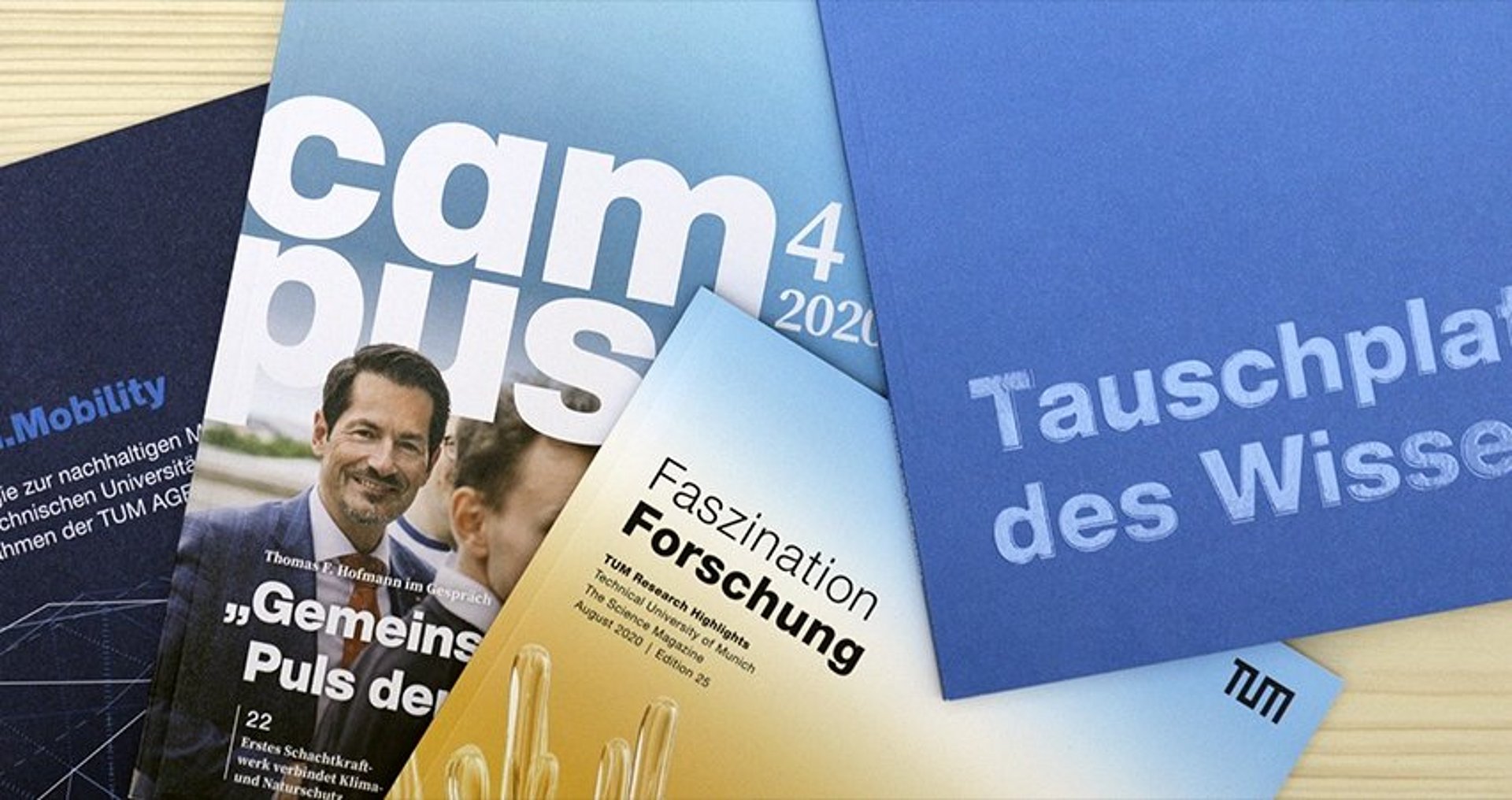 Twice each year the science magazine "Faszination Forschung" spotlights exciting insights into the latest research at our university – published in German and in English.
The quarterly campus magazine "TUMcampus" looks at campus life, university politics, teaching and research at TUM; available in German only.
Our alumni magazine "KontakTUM" follows the paths and performance of TUM alumni. Published twice a year in German and English, it also features an alumni event calendar.
This newsletter for students features dates and important information, stories from campus life, interviews and more – Subscribe now and stay up to date!
Subscribe
Current service offers, events, important developments and much more from the world of work at TUM – Read here, in German.
Who we are, what will drive us in the future and what we stand for: Our image brochure Marketplace of Knowledge ("Tauschplatz des Wissens") (Edition: 2020).
Media and Publication Server
Publish, archive and search through scientific publications, image and video collections as well as research data (from 2008 onwards).
Publications from the president
This is how we shape a sustainable future: Learn more about the latest developments of TUM with current videos, speeches and publications from President Thomas F. Hofmann.