Our magazines and other publications
Living, learning, researching – it's all happening at TUM. Our publications capture this diversity to perfection.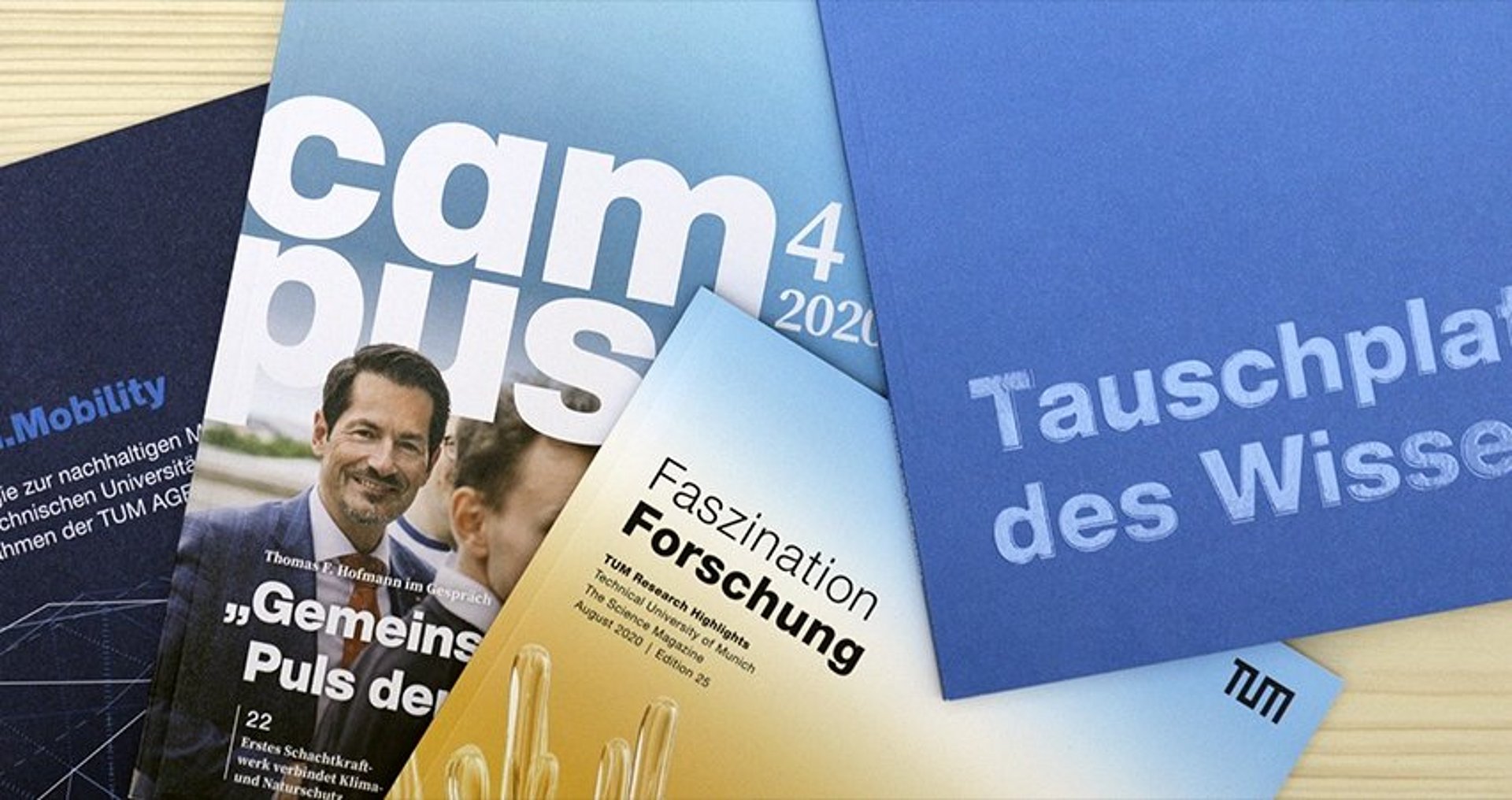 A Global Hub of Knowledge Exchange
Our image brochure (2020) shows who we are, what will be driving us in the future, and what it is that is defining us.
"Faszination Forschung": TUM's scientific magazine provides insights into the world of science and research at TUM – in English.
TUMcampus: Our campus magazine updates on campus life, university politics, teaching and research. Available in German.
The alumni magazine KontakTUM focuses on biographies and achievements of our alumni. It also includes an event calendar "Back on campus!" for TUM alumni. In English and German.
Publications from the president
This is how we shape a sustainable future: Learn more about the latest developments of TUM with current videos, speeches and publications from President Thomas F. Hofmann.