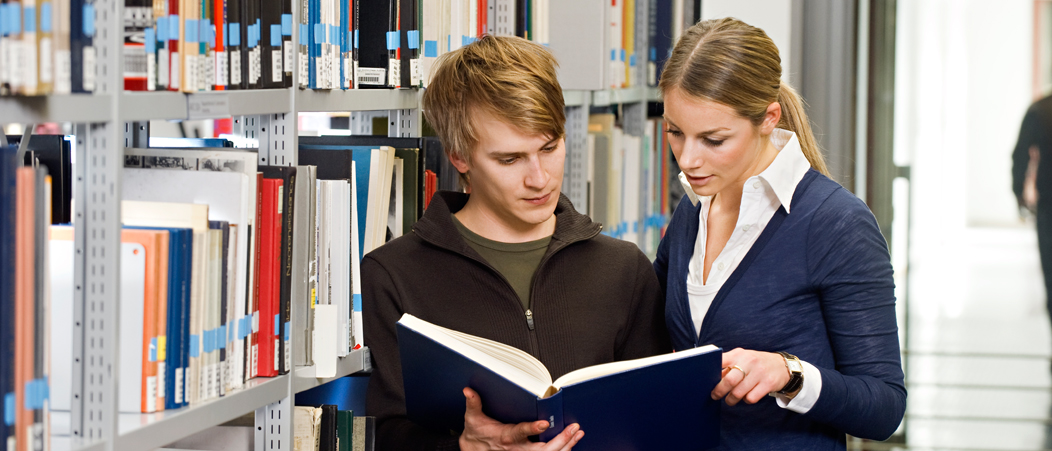 During your Studies
A university education involves more than learning. It also means independently managing and organizing a wide range of administrative affairs related to your course of study and beyond. These pages cover the key areas, including a wealth of important information and tips. If you still can't find the answers to your questions, contact the various advisory officers in time. We are always glad to help!
Current Information – Coronavirus SARS-CoV-2
Wearing masks and registering with the Contact-Tracing-System QRONITON is mandatoy.

The lecture period in the winter semester 2020/21 starts on 02 November 2020 and ends on 12 February 2021. An exception applies to medicine.

Please take note of the preconditions to participate in exams or courses on campus during the COVID-19 pandemic. As of today, courses planned in attendance on campus can be carried out.

Applicants for Master's programs who do not receive final graduation documents of their undergraduate program (e.g. Bachelor's degree) in time for enrollment due to the corona situation can also be provisionally enrolled for the winter semester 2020/21 with a final transcript or a preliminary diploma.Certified copies of the final graduation documents must be submitted within the winter semester 2020/21. Further information on application and registration can be found here.

Due to the current situation with the coronavirus SARS-CoV-2, our service points and other offices are only partially open for the public. You can also contact us by email or by telephone.

Please follow the instructions regarding notification if you develop corona symptoms, have been tested positive respectively have had contact with a person tested positive, or have entered the country from a risk area. Detailed information can be found at www.tum.de/corona.
Please be sure to check our info-website on current measures regularly for updates.