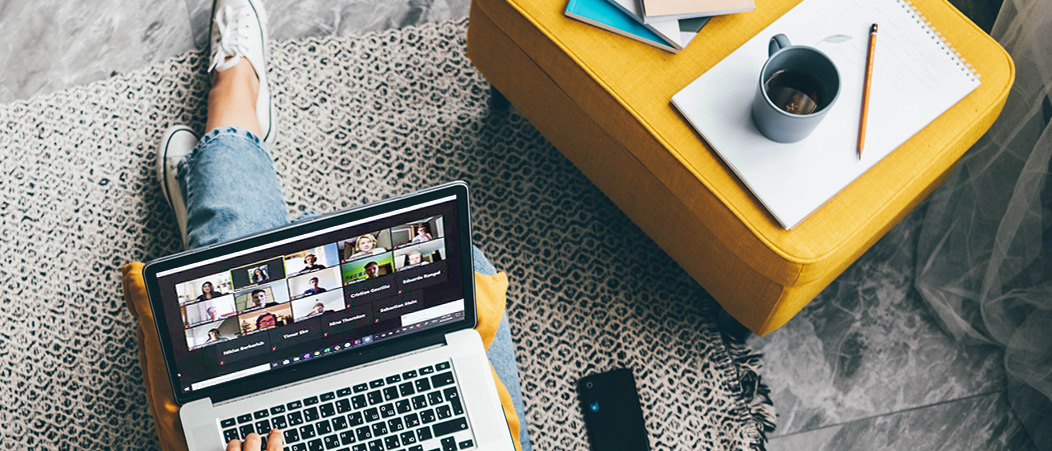 Virtual Study Area: TUM Study with me
"TUM Study with me" is a virtual study area for all students who do not like to learn alone or just want to benefit from a study atmosphere.
Studying with Others in a Virtual Room
The virtual room is similar to the physical study areas of the library – with the advantage that you can log in from anywhere. The virtual study area allows TUM students to resume exchanges that were interrupted by the pandemic.
There are also break-out rooms where people can meet for a private conversation during a study break or arrange to study together in small groups.
Just log in with your TUM ID and get the link. TUM Study with me uses Zoom as a platform; the number of participants is therefore limited to 300 people in one room. Please note our opening hours and the "first come, first served" rules.
Opening Hours
Starting 14.06.2021, the virtual study area will be available during the following times:
Mondays, Tuesdays, Wednesdays and Thursdays
from 9:00 a.m. to 5:00 p.m.
It is first come, first served. Zoom rooms are limited to 300 participants.
Community Guidelines
We are pleased about your participation in TUM study with me! We kindly ask you to observe the following rules:
We want to see who we are studying with. Please turn on your camera so we can motivate each other to learn.
The main area is for quiet study, so please turn off your microphone throughout the session.
For discussions and meetings, use the chat or switch to a break-out room to be able to use the microphone.
You are free to enter or leave the room whenever you want. However, please respect the opening hours and the "first come, first served" rule.
Please be friendly and respectful to other TUM students. Harassment, any type of discrimination, and inappropriate comments will not be tolerated and may result in permanent exclusion from TUM Study with me.
Please remember that you are in a digital space on a video platform (data protection). Therefore, please be sensitive with your own and others' personal information.
The use of the platform is intended for TUM students only. Please do not share the login information.