Video: Mariya Gabriel at the European Union Week
EU Commissioner presents initiatives for innovation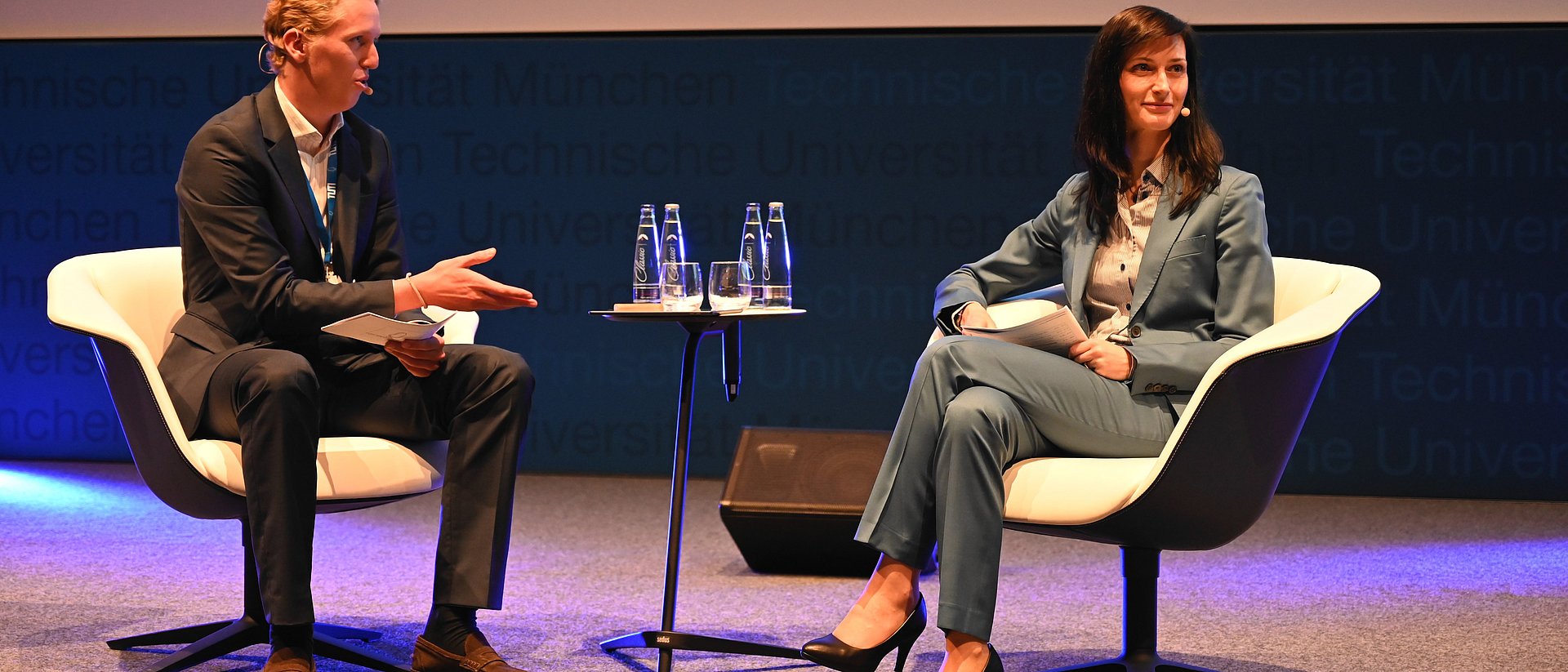 "The latest European strategy of innovation dates back to 2010, we are not living on the same planet anymore", said Mariya Gabriel. "However, we need a new innovation agenda that addresses the new generation of innovators. In 2022, we need to pay special attention to start-ups. From 2024 onwards, we even expect that the main drivers of innovation will be deep-tech start-ups. This new wave of innovation will address issues such as climate, energy, transport, construction, food, agriculture or mobility".
The EU Commissioner discussed with students at the public European Union Week and met for an exchange with representatives of TUM. The event series is hosted by the TUM School of Management, HEC Paris and Koźmiński University in Warsaw with the student teams of TUM Speakers Series and HEC Débats.
The Commissioner was convinced that the graduates of TUM can also lead the new wave of innovation: "These initiatives are here for you to support you as you become entrepreneurs or change makers." She was impressed when she visited the Munich Urban Colab. Here, start-ups, established companies, researchers and citizens jointly develop concepts and products for smart cities, promoted by UnternehmerTUM and the City of Munich.
Further information and links