Successful crowdfunding campaign for the Deutschlandstipendium at TUM
Matching Challenge funds twelve new scholarships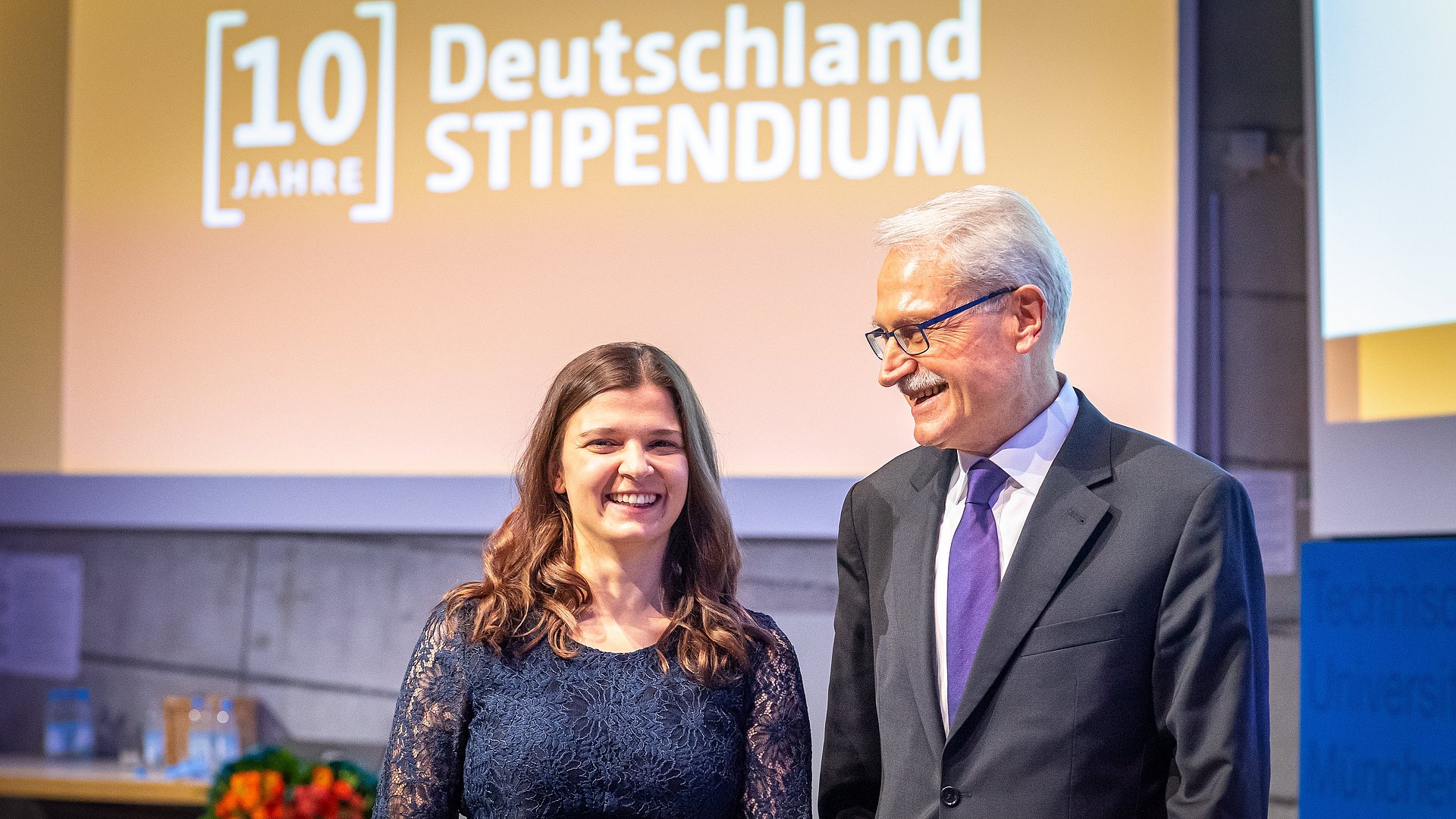 Supporting young people who not only achieve a great deal at school or in their studies, but who also take responsibility for society already during their education or who had to struggle with difficult conditions – that is the idea behind the Deutschlandstipendium, which has been awarded for more than ten years. It supports students from very different backgrounds and from all disciplines. The young minds shaping our future are thus given the freedom to develop and unfold their talents during their studies.
TUM has supported this endeavor ever since the Deutschlandstipendium was launched. It has now sponsored more than 6,000 students. In doing so, it relies on a broad and strong network of donors and former and current scholarship holders. They are firmly integrated into the TUM family and are committed not only to the success of studies, but also to society, for example with the "Donating talent" initiative.
New funds through new ideas
In order to be able to award even more scholarships, TUM is always trying to attract more sponsors. And in doing so, it is also taking unusual paths, such as with the Deutschlandstipendium Matching Challenge 2022.
On the donation platform betterplace.org, supporters were able to jointly finance Deutschlandstipendium scholarships for TUM students. More than 180 donors were willing to do so. Thanks to their generosity, more than 11,000 euros had been collected by the deadline. QuantCo Deutschland GmbH and the POELLATH law firm are doubling every euro donated – in addition to their regular commitment to the scholarship. In accordance with the principle of the Deutschlandstipendium, the federal government doubles this sum again, so that four times the amount is now available.
Thus, with the help of the crowd and the co-donors, twelve new scholarships can be financed – scholarships that enable students to combine study and commitment, to pursue their personal, but above all their social goals.
Further information and links
Technical University of Munich
Konstantin Götschel - TUM Center for Study and Teaching