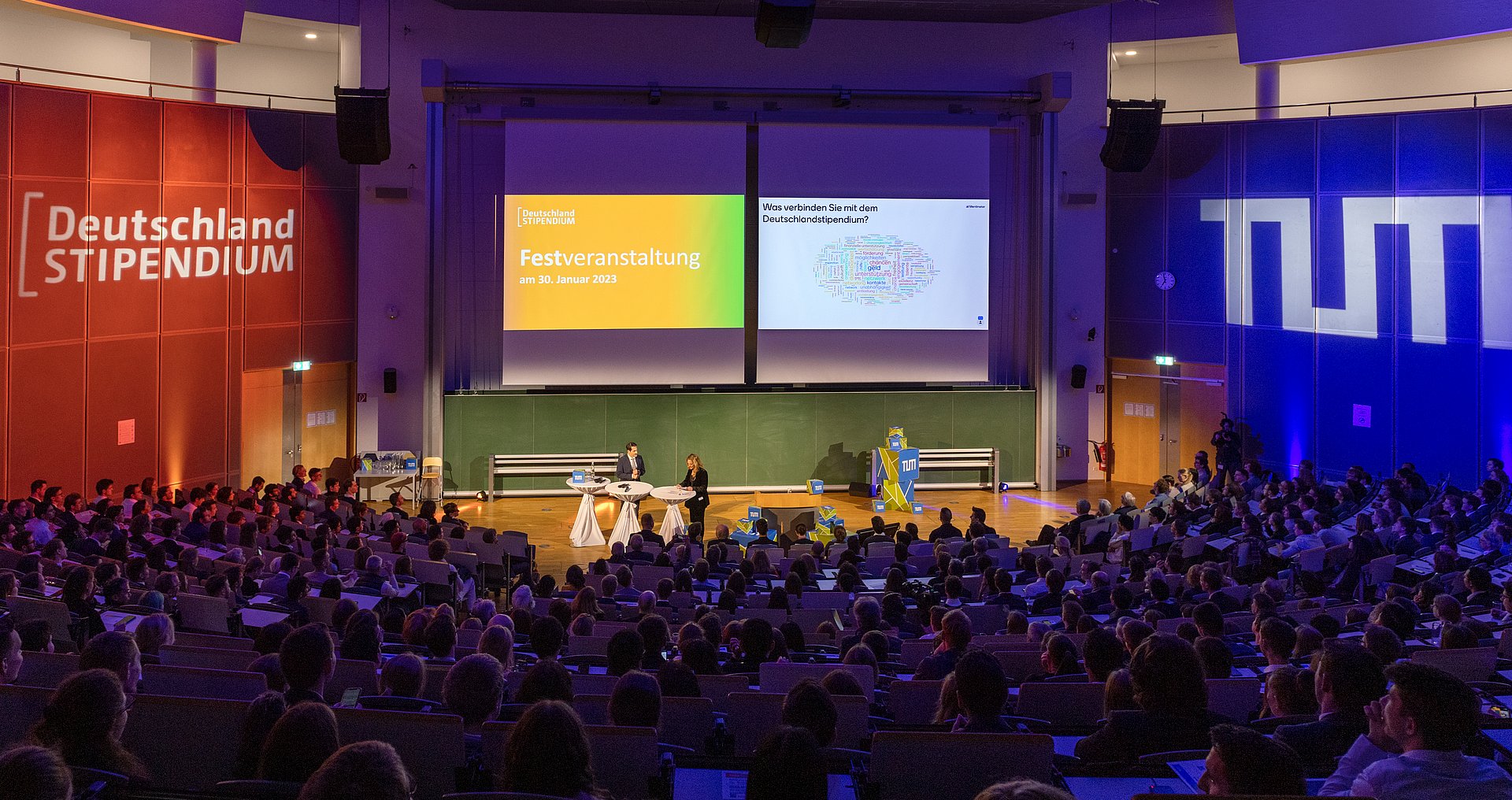 300 Euros per month – and excellent networking opportunities
Deutschlandstipendium is a scholarship for exceptionally gifted, high-achieving students. It gives them the space to develop their personal talents, engage with society and unleash their full potential in the process. This is because mentoring by the sponsors is a crucial aspect of the scholarship program alongside financial support. Apply
But the sponsors also benefit. This scholarship program enables them to support up-and-coming talent who have a chance to complete an excellent education at TUM, while also building early connections with the managers and leaders of tomorrow. In addition, the German government generously matches every sponsor's donation to the scholarship program. Many educational paths open up and new perspectives pave the way for students' futures. Become a sponsor
300 Euros per month and excellent networking opportunities could be yours – provided your sense of social engagement matches your grades. From TUM's perspective, just as important your grades is your willingness to embrace responsibility, contribute to society and forge your own path in life.
By donating 150 Euros or more per month, you can support the next generation of talent while building connections with the promising managers and leaders of tomorrow.
The Deutschlandstipendium is about a lot more than funding: Scholarship recipients and sponsors alike also benefit from opportunities to meet and interact – whether at the grand official ceremony, events organized by companies and foundations or private mentoring sessions.