TUM Venture Labs take support of high-tech start-ups to a new level
Building Europe's leading innovation hub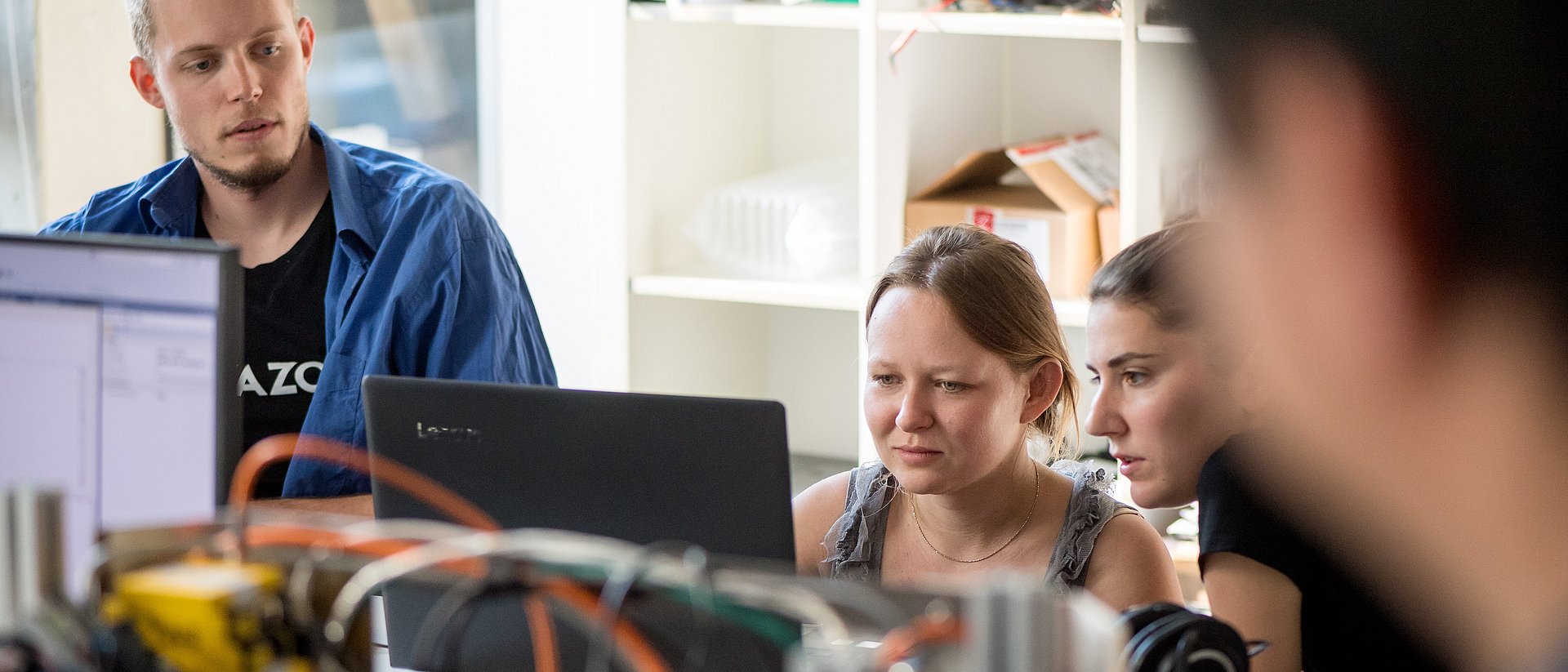 TUM and the affiliated Center for Innovation and Start-ups, UnternehmerTUM, can already look back on an unparalleled success story: More than 70 technology-based start-ups are founded at TUM every year. Now the partners are ready to take their entrepreneurship activities to a new level and promote entire deep-tech families of high-potential start-ups in the fields of the future.
With the TUM Venture Labs, they will create innovation centers offering entrepreneurs world-class conditions, with each lab dedicated to a specific interdisciplinary field. The TUM Venture Labs will pool outstanding expertise in top-flight research, start-up funding and management. The entrepreneurial talents will work in close proximity to researchers and have the opportunity to tap into specialized knowledge, networks and infrastructure on the campus in order to prepare the launch of their companies.
Support for specific subject areas
The start-up teams will benefit in the TUM Venture Labs from tailor-made programs for specific technological fields as well as the successful entrepreneurship offerings of TUM and UnternehmerTUM. The available support ranges from advice in team building to management training, from developing business models to support with financing, and from intensive mentoring to accelerated access to regional and global networks of research institutions, companies and investors. The establishment of the TUM Venture Labs will be supported by the founders of successful start-ups, long-standing companies and strategy consultants such as the Boston Consulting Group.
The labs will initially address the following technology fields: Software/AI, Robotics/AI, Quantum, Aerospace, Built Environment, Molecular Assembly, Healthcare and Food/Agro. Further TUM Venture Labs are planned in the focus areas of Additive Manufacturing, Mobility and Sustainability.
"Europe's technological sovereignty"
"Munich is ideally positioned to become the leading high-tech innovation center in Europe," says Prof. Thomas F. Hofmann, the President of TUM. "The TUM Venture Labs will take an integrative approach, bringing together the ideas, developments and insights of our outstanding researchers in engineering, natural sciences, life sciences, social sciences, economics, IT and medicine in high-potential technology fields and greatly accelerating their implementation as market-ready applications. Creating dynamic start-up families surrounded by cutting-edge science and global companies will ensure that high-tech innovations reach the market as rapidly as possible, thus benefiting society as a whole. We want to do our part to putting an end to Europe's ever-increasing technological dependency and moving toward a new sovereignty for our continent."
Prof. Helmut Schönenberger, the co-founder and CEO of UnternehmerTUM and Vice President Entrepreneurship at TUM, sees the venture labs as "a unique opportunity to use the potential of the winning team comprised of TUM and UnternehmerTUM to support start-ups in the fields of the future as they grow into innovative business champions. The TUM Venture Labs will support research-based spin-offs right where they are formed. They will create interfaces for cooperation with the digital start-up centers in Bavaria as well as small and midsized companies along the various technological domains. In addition, with the TUM Venture Labs Residency Program, we will leverage the innovative power of entrepreneurs from all over Bavaria."
Further information and links
Every year more than 70 technology-focused spin-offs are founded at TUM. TUM and UnternehmerTUM support start-ups with programs specifically geared to the various phases of creating a new business. Up to 30 teams can use offices in the TUM Incubator to plan the launch of their companies – with the most promising candidates travelling to Silicon Valley for two weeks with the support of TUM. With MakerSpace and Bio.Kitchen, UnternehmerTUM provides a 1500 square meter high-tech prototype workshop and biotechnology lab. According to the "Start-up Radar", no major German university provides better support for student start-ups.