Outstanding commitment honored at the Dies academicus
2019: A turbulent, eventful and highly successful year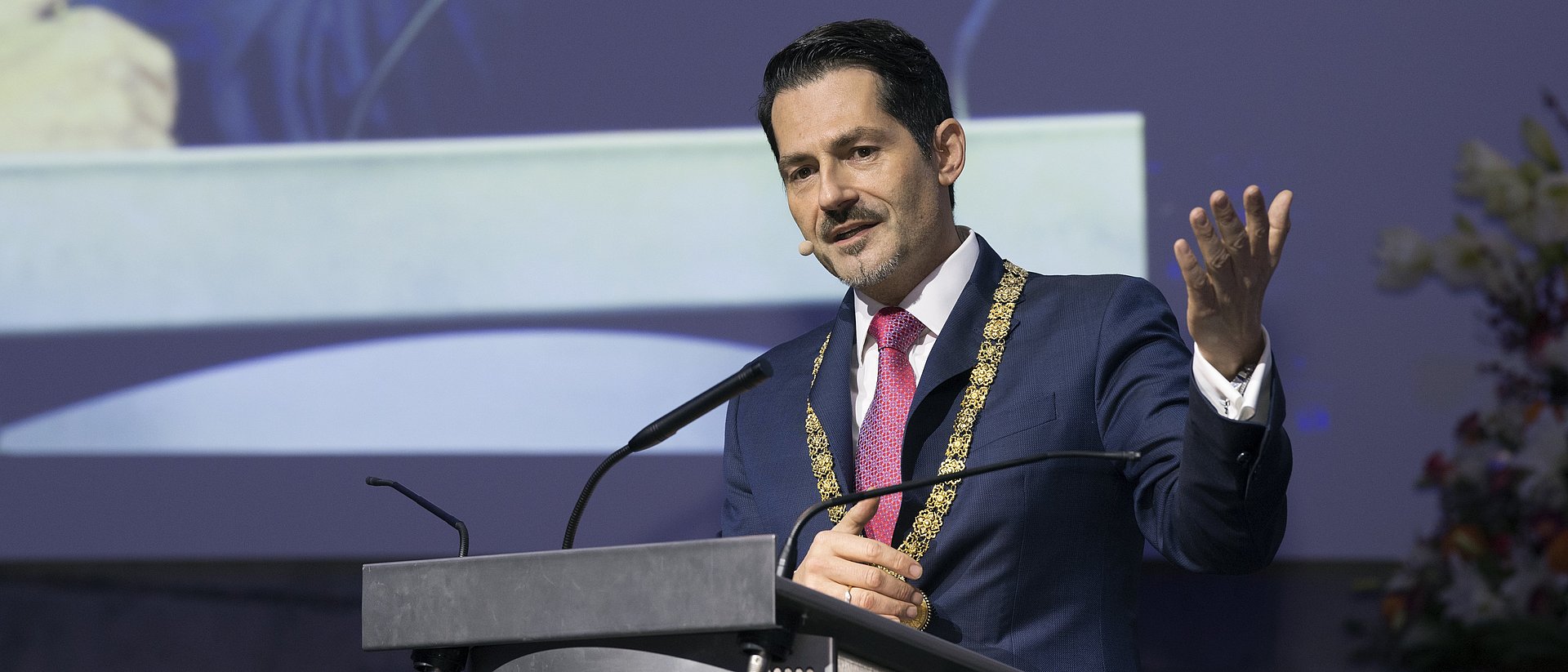 Prof. Wolfgang A. Herrmann's era as President of TUM came to an end in September after 24 years. His successor Prof. Thomas F. Hofmann looked back on the outstanding successes of this year, including the development of a sensitive robot skin, the gain of the seventh Humboldt Professorship – for artificial intelligence in medicine – and the German Future Prize for the spin-off Celonis.
The most significant event will also shape the years to come: TUM has once again been recognized as a University of Excellence for the future concept "TUM Agenda 2030". TUM will reorganize itself into schools in order to better deploy innovative research and teaching with an even more cross-disciplinary form. Together with social sciences, the engineering sciences will be oriented towards human-centered, trustworthy and socially compatible innovations. Unique career opportunities for the mid-level academic sector and attractive offers for lifelong learning for alumni complement the promotion of talent beginning in the first semester and lasting until the professorship.
President Hofmann moderated a discussion in which Prof. Daniel Cremers, Prof. Ruth Müller, student Jonas Papazoglou-Hennig and doctoral candidate Mareike Thiedeitz considered the question "Why does the future need us, TUM?". Together they explored new development potentials on the road to becoming a global university whose actions are guided by a sense of responsibility. Three start-ups illustrated how students can go on to become founding entrepreneurs.